Over 2,500 graduates crossed the stage this weekend to collect their diplomas during Chapman University's 2022 Commencement ceremonies. The weekend-long event brought friends and families to campus to cheer on the graduates as they concluded their academic studies at Chapman.
Friday night's University Commencement was the weekend's biggest event, with more than six thousand people in attendance to watch the keynote speech delivered by Nobel Peace Laureate and human rights activist Nadia Murad.
"The world is big, and beautiful, and troubled. It needs you," Murad said. "No matter what you pursue after today – whether you go to work for a tech company or become a writer or a teacher. If you start a family or run for political office. If you become a doctor or an artist or none of these things or a combination of all of them, will you also try to make things better? Will you look at your life, big moments and small, good and bad, and use what you believe in to help others?"
Chapman University President Daniele Struppa congratulated the graduates, reflecting on the unique challenges college students faced during the COVID-19 pandemic. "I don't think any one of us expected the experience to include classes conducted remotely, events hosted on Zoom or a series of shifting protocols necessitated by a global pandemic. Through it all you endured, you thrived, and that speaks volumes about the ways that you as a class embody the Chapman spirit," he said.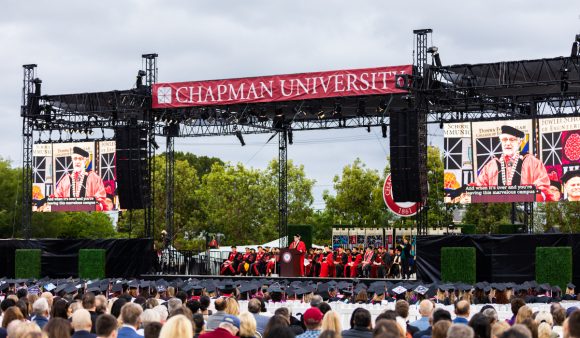 The ceremony, which included recognition for faculty and student award winners and the presentation of this year's honorary degrees, culminated in the official conferral of degrees, as undergraduate students moved their tassels from the right to left. Afterwards, the graduates joined President Struppa, Ph.D., on the Aitken Arts Plaza for the traditional President's Toast and a festive display of fireworks over the Musco Center.
Degree ceremonies for individual schools and colleges were held on Friday, Saturday and Sunday.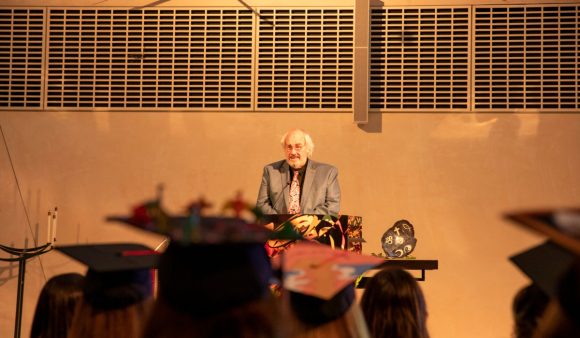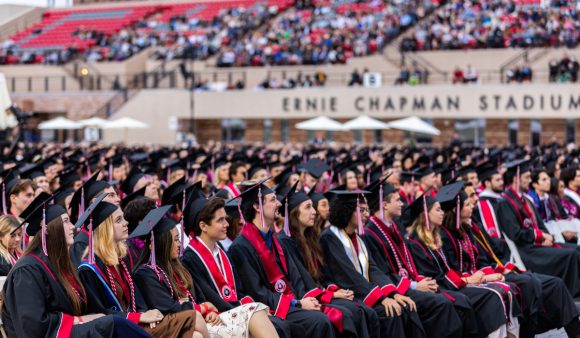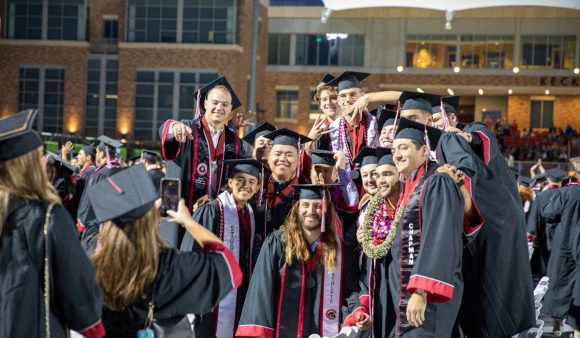 For more photos of the weekend Commencement events, visit Chapman's Facebook and Instagram pages.