Chapman
Forward
A Research Publication of Chapman University | 2020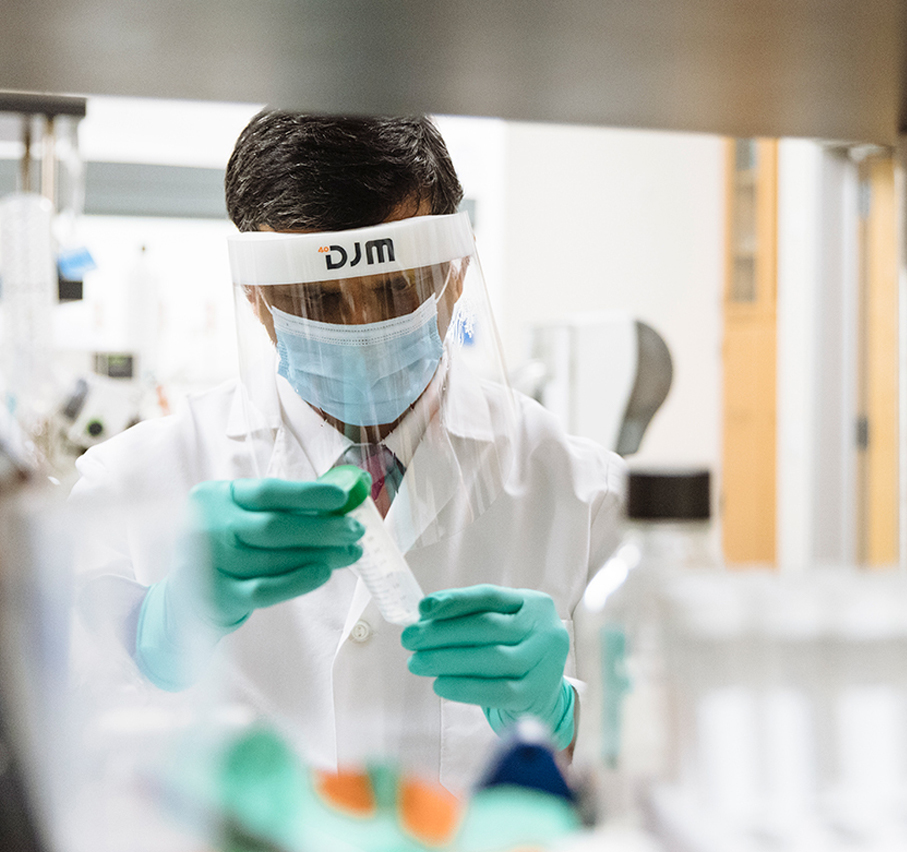 Chapman biology and pharmacy researchers work to add antibiotic options as they combat the threat to global health posed by drug-resistant bacteria.
By Dennis Arp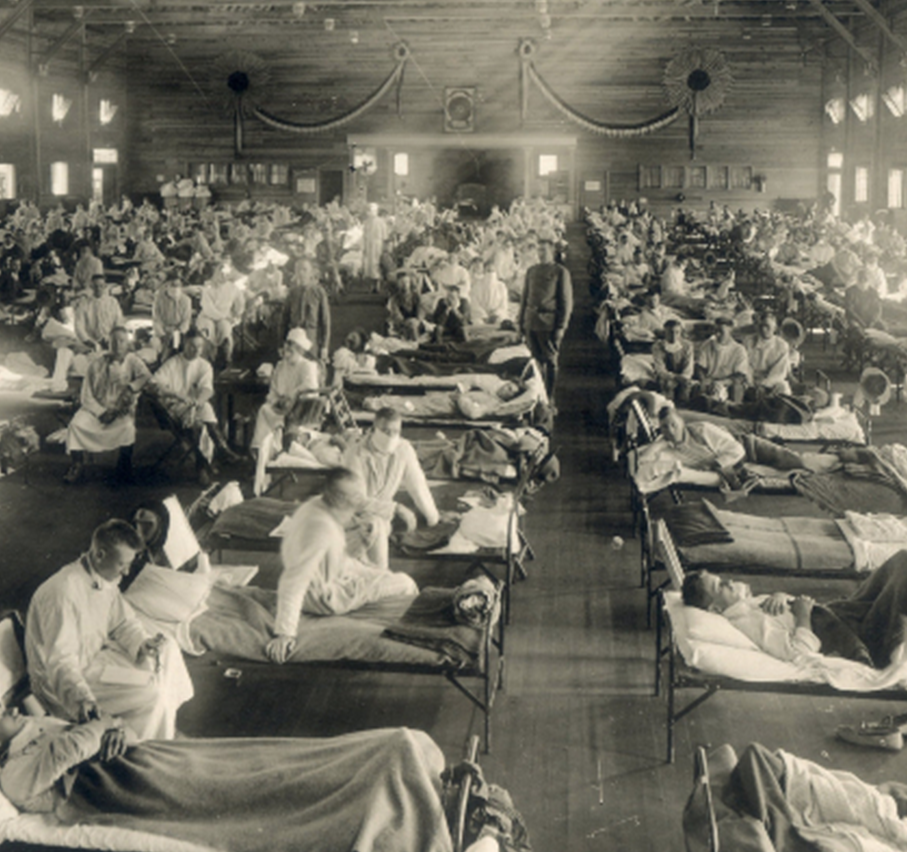 Scholars of the 1918 influenza outbreak see parallels with the current health crisis, but they caution against the presumption that nothing will ever be the same.
By Dawn Bonker
Research on the Rise
---
Since 2006, publications by Chapman University faculty have climbed by a factor of 10, while research expenditures have quintupled. That upward trajectory continues.
$5 Million
Amount of the gift by the Swenson Family Foundation to name the Swenson Family Hall of Engineering, opening fall 2021 in Keck Center for Science and Engineering.
"Like Jim Swenson's legacy, this gift will inspire the next generation of researchers and innovators," says Daniele C. Struppa, president of Chapman University.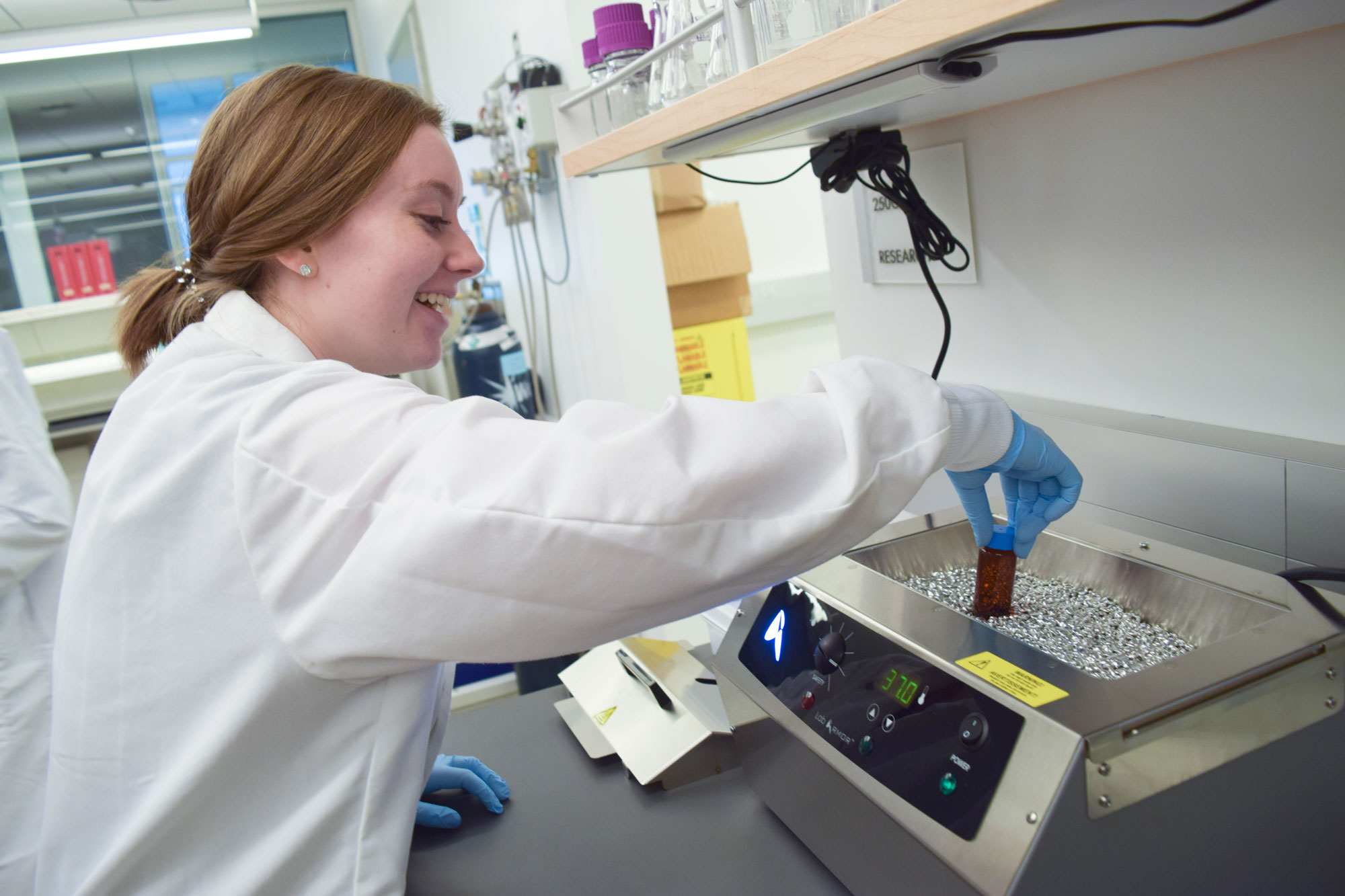 Total attendance for Ask the Experts Virtual Town Halls
Doctorate degrees (DPT, JD, Ph.D., Pharm.D.) conferred in 2019-2020.
Percentage of Chapman students who work with professors on a research or creative-activity project.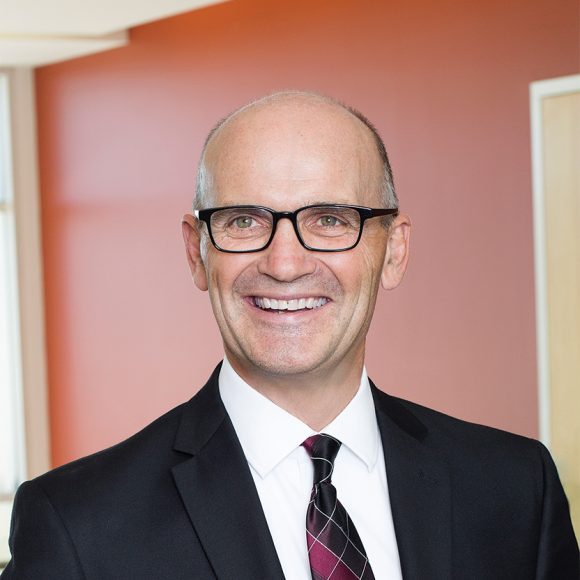 Thomas Piechota, Ph.D.
Vice President for Research
Responding in Extraordinary Ways
Welcome to the third issue of Chapman Forward magazine, devoted to advancing new discovery, scholarship and creative activity by the students and faculty of Chapman University. We're excited to share some of the powerful stories that reflect the transformative impact we're seeing every day and that are all part of implementing Chapman's 2018-2023 strategic plan.
This year has been extraordinary, with the COVID-19 pandemic having a profound effect on the life of our university. Chapman faculty, staff and students have responded in amazing ways, displaying expertise that addresses the health, social and economic aspects of the pandemic. This included COVID-19 studies looking at national mental health issues, impacts in South America, lessons learned from the 1918 flu pandemic, treatment protocols and how the pandemic can be used as a teaching moment with our students. We also highlighted these studies as part of the "Ask the Experts" Virtual Town Halls series providing information about COVID-19 to the Chapman community and beyond. The series has proved extremely popular, with the first 10 events attracting more than 3,800 attendees. Continue Reading.