The project is inspired by Hollywood, but right from the start it has been all about realizing singular visions of Chapman.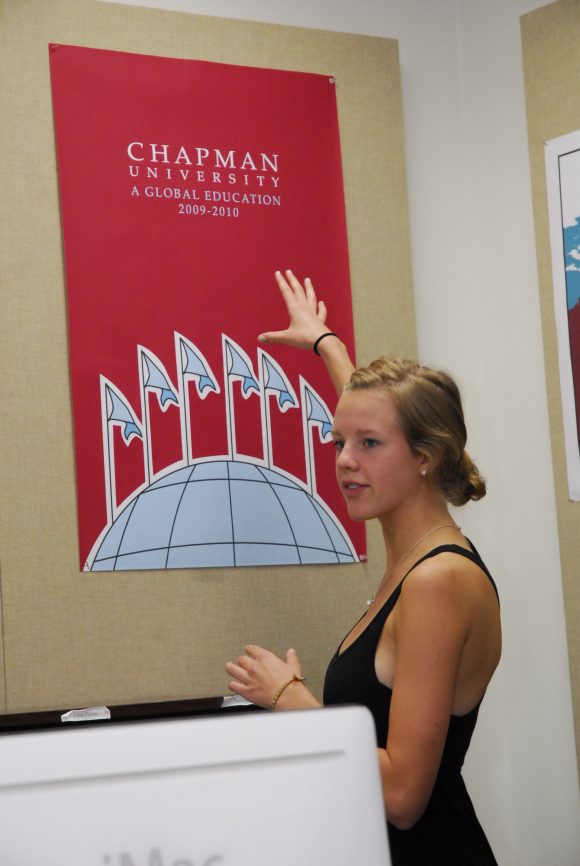 Since 2010,  students in Art 430 – Advanced Graphic Design – have taken up the challenge of creating an official University poster, in the spirit of those displayed outside theatres to artfully draw us into films. In fact, it was the new event poster Jim Doti saw each year at the Sundance Film Festival in Park City, Utah, that made the then-president want something similar for Chapman. He took the idea to Professor Eric Chimenti, who made it a project in the Advanced Graphic Design class.
The Chapman students embraced the idea as a yearly competition to see who could design the most effective poster. They've poured their most creative concepts into the project ever since.
"All of our classes are based on training students to be working graphic designers – to produce professional jobs in a professional way," says Chimenti, now associate dean of Wilkinson College of Arts, Humanities, and Social Sciences. "But in this class especially, the curriculum  is built to emphasize outside projects that focus on meeting client needs and expectations."
The design industry is highly competitive, "so this project gives students a taste of that real industry experience," says Clint Woesner, partner at the Los Angeles-based design firm Linespace. Woesner has taught the class for the past five years.
Each year after the president picks a topic – often inspired by a new program or building on campus – Woesner then turns the students loose on bringing it to life.
"I encourage them to explore an original approach to the project," Woesner says. "Some take an illustration approach, others abstract, and still others more artistic through the use of watercolors or cut paper."
As Daniele Struppa stepped into the role of president at Chapman, he also took over as client for the poster project. The latest theme pretty much came with the job: Students designed to commemorate the inauguration of Struppa.
After considering the 20-plus posters created by students, Struppa chose the design of Gee Suan Yeo '17, a business major with minors in graphic design and psychology. For the first time, the poster is in 3D, so it was accompanied by special glasses as it was handed out to attendees after the annual State of the University Address, per recent tradition.
One thing that hasn't changed over the years is the person tasked with completing the project.  Each year, alumnus Ryan Clark '00 and his Direct Edge Media produce the poster for the Chapman community to enjoy.
As the design ideas flow and the posters build upon one another, the project takes on an added significance,  Chimenti notes.
"They're historical markers," he says of the posters. "Together,  they help tell the story of Chapman."
Photo display at top/Professor Eric Chimenti and his students in the Art 430–Advanced Graphic Design–course. 
Winning Poster Designs Throughout The Years
2009-2010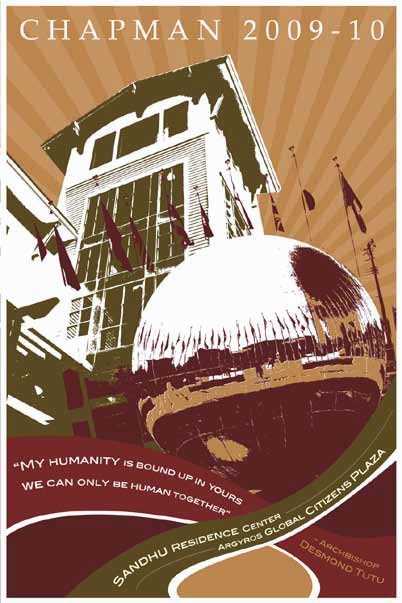 2010-2011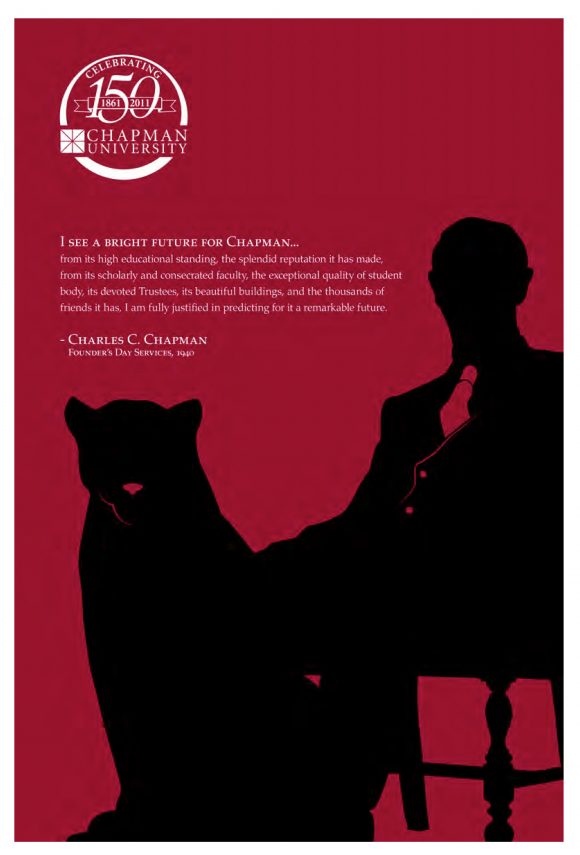 2011-2012
2012-2013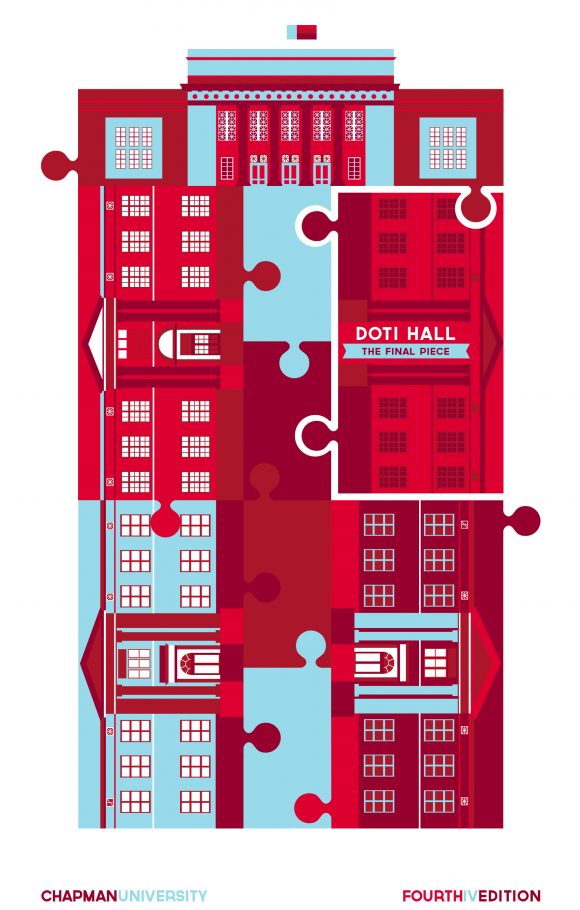 2013-2014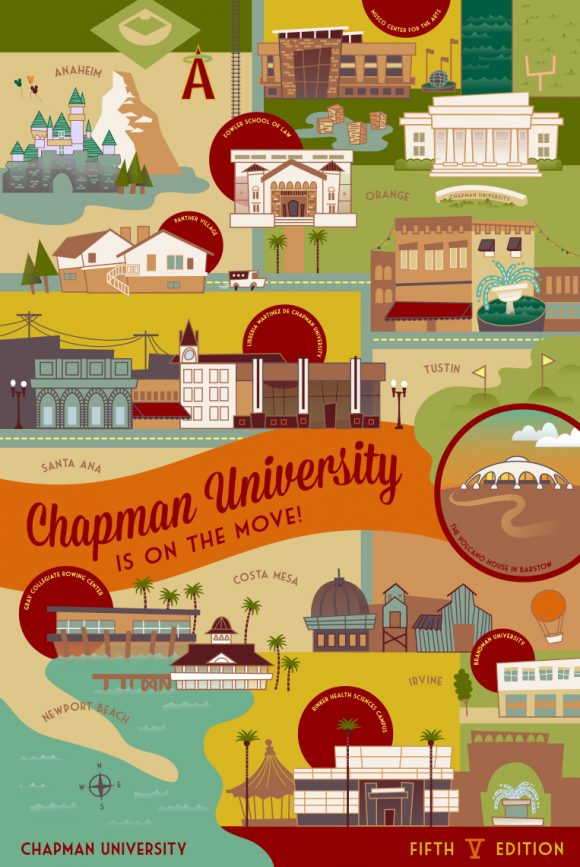 2014-2015
2015-2016
2016-2017