Pete the Panther, Chapman University's much-loved feline mascot, is getting a new look! 
"I'm almost 100 years old," said Pete during a recent interview. "It's been decades since I got a fresh look, so I'm way overdue for a makeover."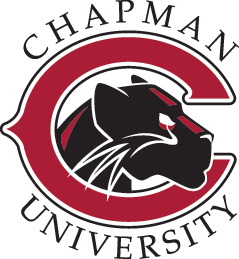 Students, faculty, staff and alumni are being asked to help choose Pete's new design, which will become a part of Chapman's official brand and be available for use on apparel, signs and communications across campus. 
Participation is easy: just choose your favorite of the two designs shown below by Friday, March 11 at 5 p.m. "Even I can do that!" said Pete. 
VOTING HAS NOW CLOSED
Thanks for voting! The official winner will be announced paw-sitively soon!
*** The new Pete illustration is NOT a replacement for the classic Chapman Athletics logo – that design, with the panther head inside the letter "C," has always been and will remain the logo used exclusively by Chapman Athletics. The new design is a fun alternative for everyone else that wants to have an official Pete to use. We've had a lot of drawings of Pete in the past, but this will be the first official illustration of him.