Six years after its opening, The Hilbert Museum of California Art, now one of Orange County's most popular art destinations, will begin construction this summer on a new expansion that will add new space for enhanced exhibitions and programs.
The recently approved expansion plans will nearly triple the museum's square footage, augmenting its gallery space and increasing its capacity to serve Chapman University students and the community.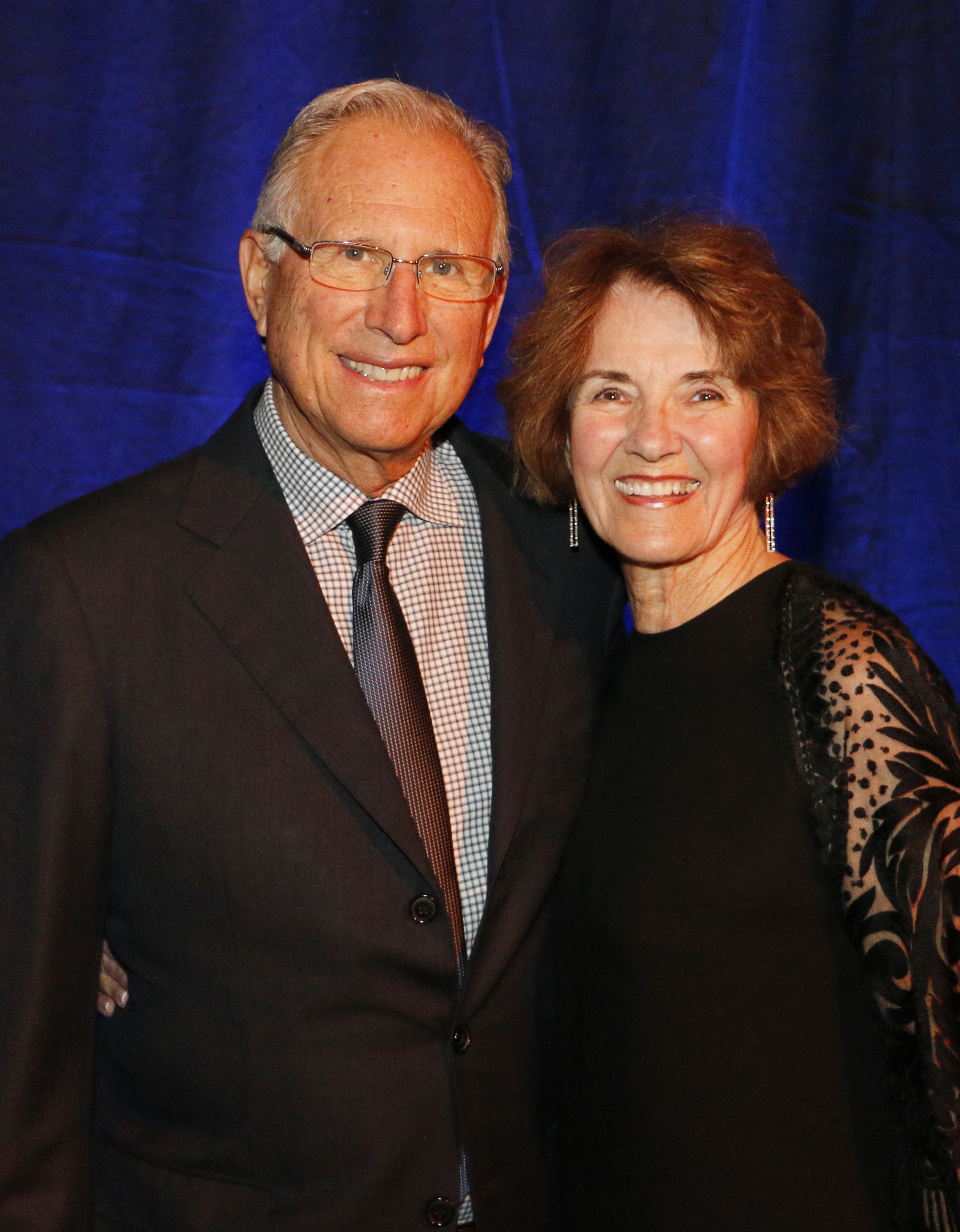 Working with the Los Angeles-based architectural design firm Johnston Marklee (JML) and officials from the City of Orange, Chapman developed plans that include more gallery space to exhibit works from the museum's fine-art collection as well as movie production art, animation art and works of American illustration.
In addition, the museum will add a Founders' Gallery that will showcase art and cultural objects such as pottery, blankets and baskets assembled by Mark and Janet Hilbert, whose impressive collection of California Scene paintings remains at the heart of the museum.
Museum Will Grow From About 7,600 Square Feet of Space to 20,275 Gross Square Feet

"The Hilbert Museum is on the cusp of a transformational moment," said Chapman President Daniele C. Struppa. "We're grateful to Mark and Jan Hilbert for their visionary leadership and to the City of Orange and its residents for embracing our vision of Chapman as an important hub for the performing and visual arts."
"It's wonderful to see how the Orange community, art lovers from throughout the region, and travelers to Orange County from across the nation and around the world have embraced the Hilbert Museum since our opening," said Mary Platt, director of the museum. "Thanks to the generosity of the Hilberts and the support of Chapman University and our community, this expansion will allow the museum to better showcase our growing collection, increase our space for community and campus events, and welcome more visitors to experience the power of art."
"Our quest is to become one of the leading university-based art museums in the nation," founder Mark Hilbert added. "The additional space and the exciting new design will provide a wonderful context for these extraordinary works."
The expansion will unite the current museum space with the building next door, previously the home of Chapman's Department of Dance, which will be moving to a spectacular new venue on the Chapman campus. A redesigned historic packinghouse on Cypress Street is the planned site of the new Sandi Simon Center for Dance.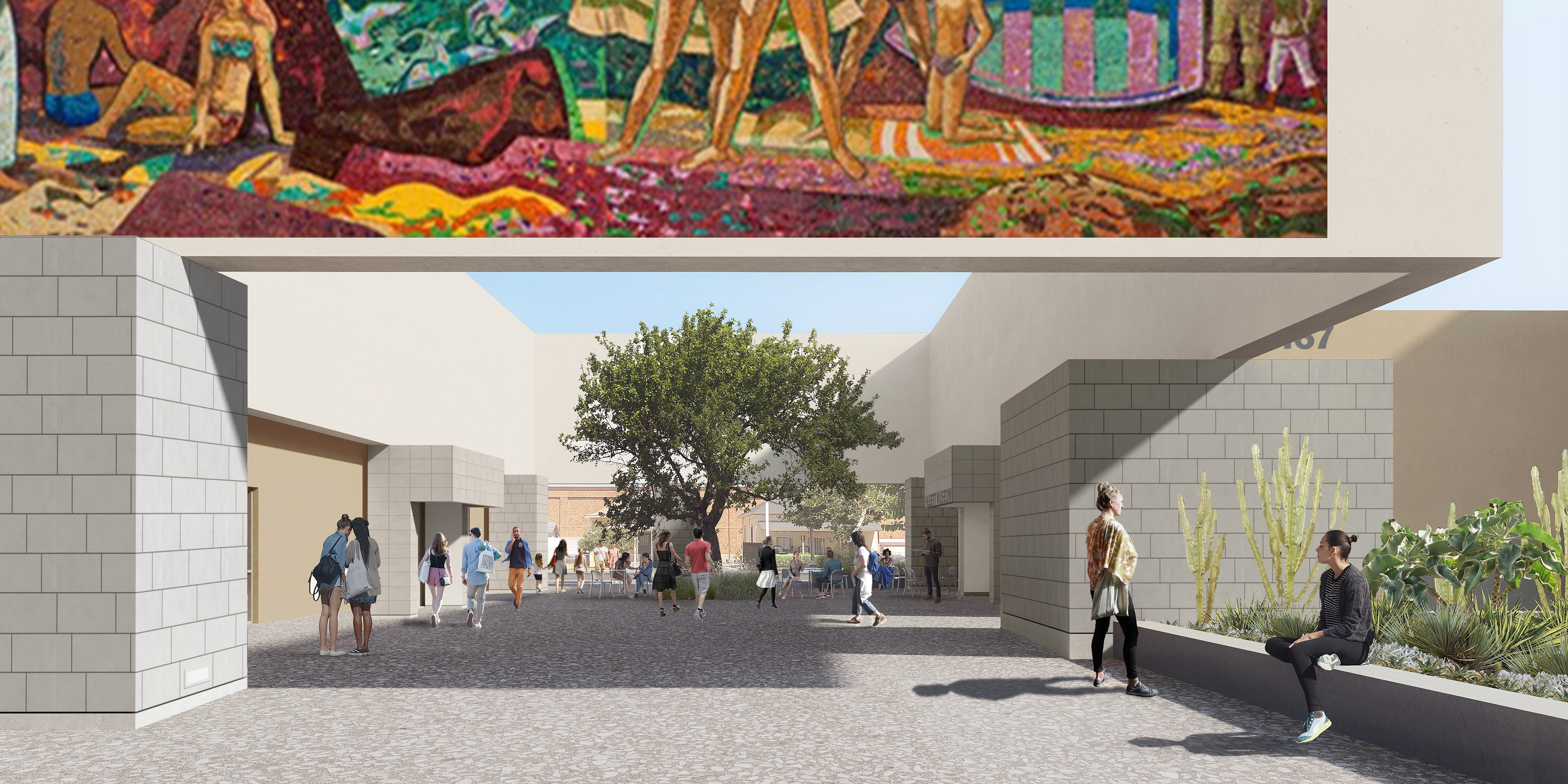 New Spaces for Research, Dining, Events and Reflection
The Hilbert Museum expansion plan revamps both of its buildings, combining them into two wings of a stunning new space that will also include a research library and conference room, and a community room for lectures, classes and events. In addition, a cafe and outdoor courtyard "will become great places for students and visitors to gather and relax," Platt said.
In its architect's statement, Johnston Marklee notes that it drew inspiration for the design from the Hilbert collection's various depictions of early 20th century Southern California landscapes and emerging cityscapes marked by abstract surfaces, visual graphics and an industrial aesthetic.
The design emphasizes reflected natural light in the new gallery space, while the central courtyard will provide civic space for flexible programming and informal gatherings. Outside, two sculptures – "Child on a Dolphin" (1970) and "Nuclear Family" (1969) – will join with native plant gardens designed by landscape architect SWA to evoke the scale, texture and atmosphere of the California Scene paintings in the collection.
Community engagement and research informed a design strategy that seeks to attract diverse communities of visitors from campus, the City of Orange and beyond.
Historic Mosaic Is a Dazzling Focal Point of the Design
Perhaps the most striking feature of the new building's exterior will be a 40-foot-wide tile mosaic designed and created by the heralded California artist Millard Sheets (1907-1989). The 1969 mosaic, called "Pleasures Along the Beach," was gifted to the Hilbert Museum by the owners of a former Home Savings Bank in Santa Monica, where it had been displayed until just recently when the building was scheduled for demolition. Now the mosaic will grace the museum's west-facing facade.
"We're very pleased to have played a role in conserving this dazzling mosaic so many more generations can enjoy its beauty," Platt said. "We can't wait to start reassembling the tens of thousands of tiny pieces of Italian Murano glass and then watch them reflect the setting sun each afternoon. It will undoubtedly become an iconic piece of art here in Orange."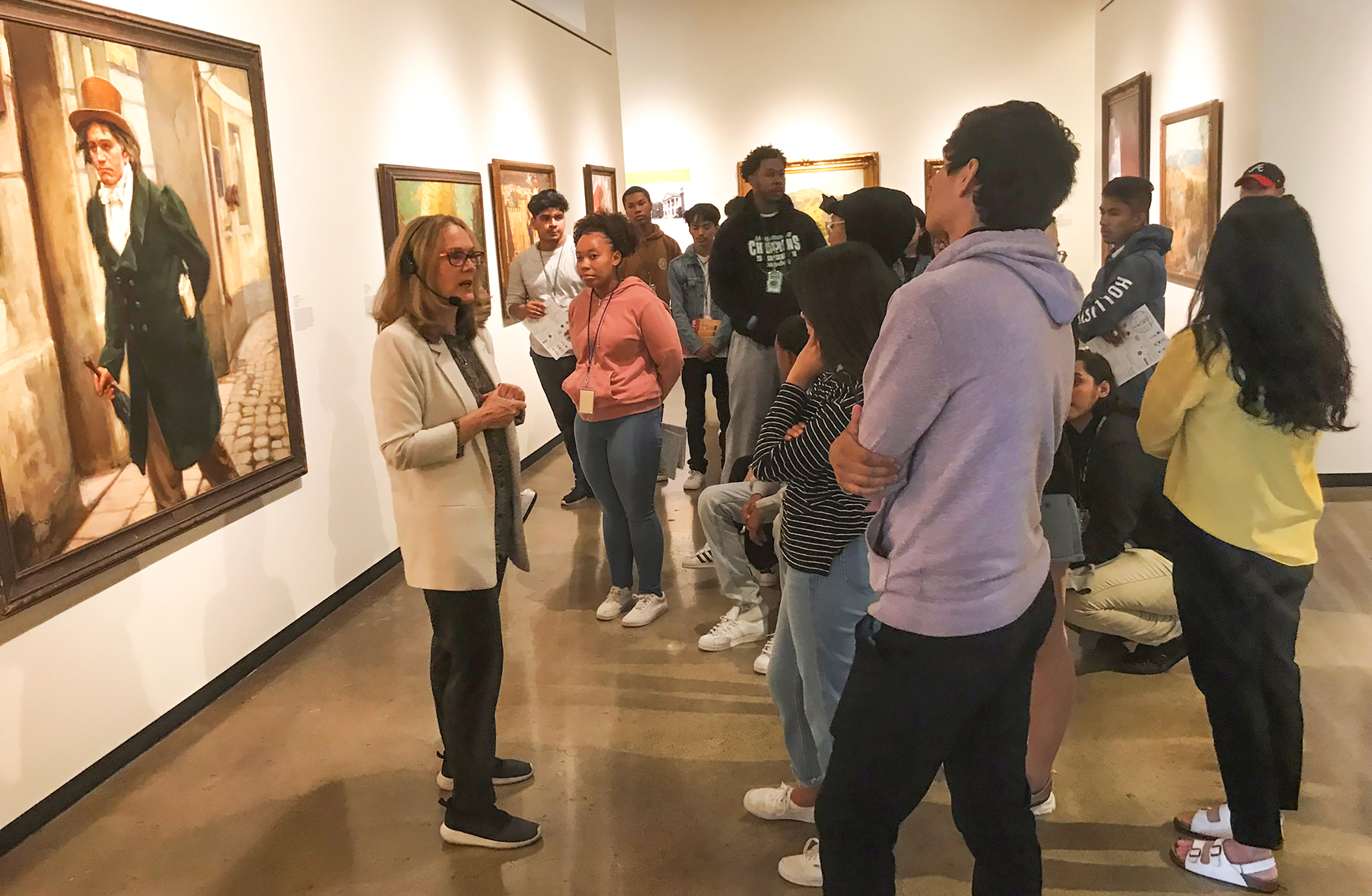 Since its founding in 2016 at 167 N. Atchison Street, across from the Orange Metrolink station, the Hilbert Museum has certainly found its place in the sun, growing from 8,000 visitors in its first year to more than 30,000 in 2019. Through two years of COVID impact, the museum has largely remained open as an important resource to the community.
Along the way, it has become a five-star-rated attraction on Yelp and Trip Advisor and was "Most Popular" in its category of the 2021 Los Angeles Times' Best of the Southland – Orange County Awards.
To accommodate visitors during the expansion project, a Hilbert Temporary location is planned, with the opening in early summer.
Museum Will Expand Opportunities for Academic Study

As the Hilbert launches its expansion project, the museum also enhances its important academic and research mission at Chapman. That mission includes providing study, curation and research opportunities for Chapman undergraduate and graduate students, faculty and visiting scholars.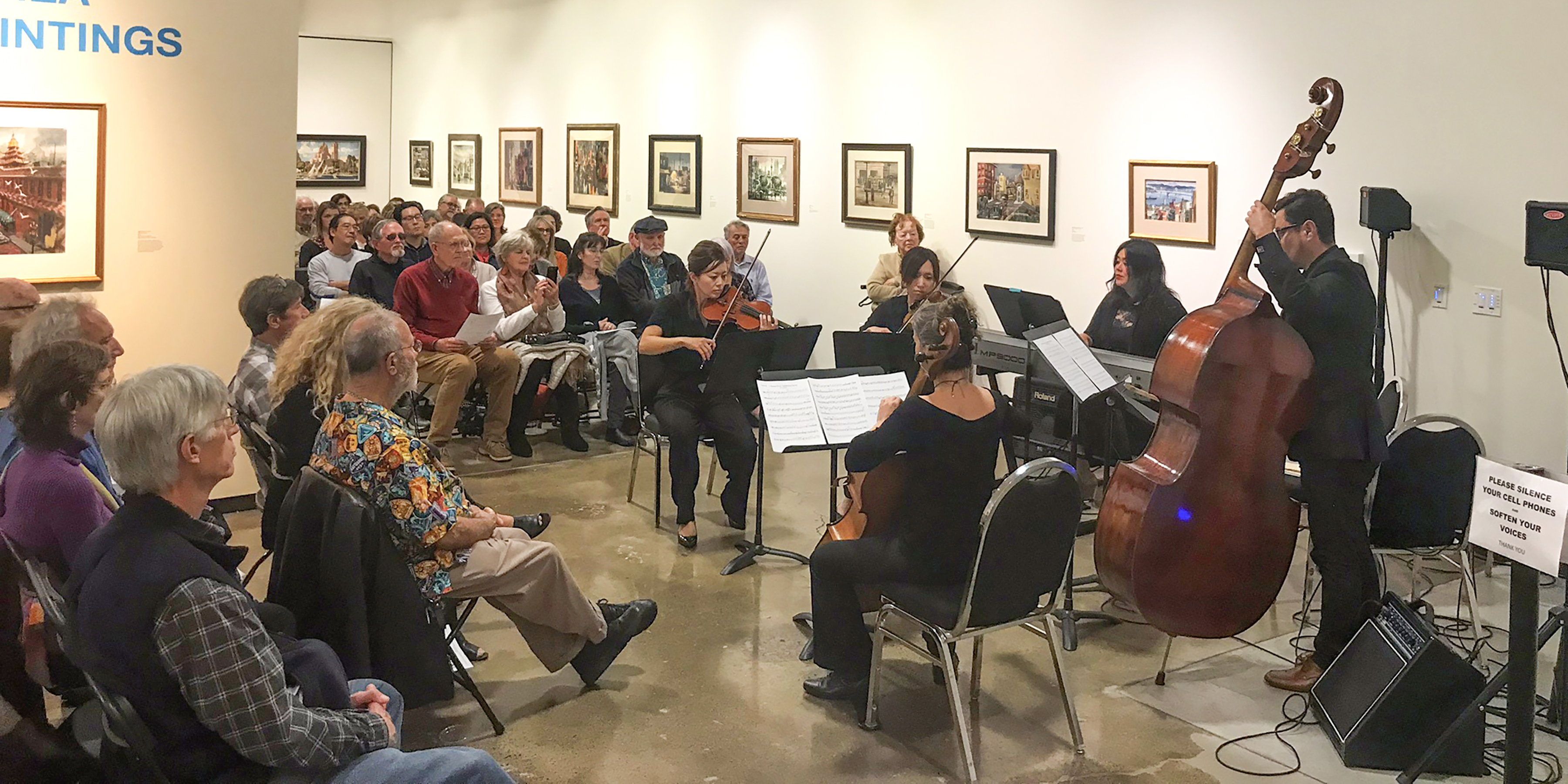 The Hilbert Permanent Collection – which features oils, watercolors, prints and drawings of everyday life in the Golden State – is a treasury of 20th century narrative and representational art by a diverse roster of historical and contemporary California artists. The museum's collection also includes outstanding works of American magazine, book and advertising illustration, featuring works by Norman Rockwell and other famed illustrators.
Yet another major focus of the Hilbert Collection is animation and movie production art from Walt Disney Studios and other major Hollywood studios, spotlighting an important facet of Southern California art and tying into the fact that many fine artists came to California to work for the movie studios.
The museum also presents many traveling exhibitions and partners with other museums and arts organizations to co-present exhibitions. Exhibitions change on a regular basis, with something new on view at the museum every four to six months.
Within Chapman, the Hilbert Museum has partnered with many venues, schools, departments and offices, including Musco Center for the Arts, Dodge College of Film and Media Arts and Leatherby Libraries. Chapman classes visit the museum throughout the year, as do hundreds of Orange County K-12 students.
The Hilbert Museum also maintains a robust programming schedule of concerts, lectures and other events, and ongoing partnerships with local organizations such as Pacific Symphony, Orange County School of the Arts, and Orange Barrio Historical Association.
"When this expansion project is complete, the influence of the Hilbert Museum will only grow as it welcomes new visitors and greatly expands Chapman's artistic community," Struppa said.