On February 11, Chapman University's 100 Top Employers for 2022 were announced by President Daniele Struppa during the annual State of the University address.
"We have you involved in a lot of activities with us," said Struppa. "You have improved the curriculum we offer. You offer opportunities to our students. I hope you are finding it fruitful to take advantage of what our students have learned. You always 'Think Chapman First,' and that's something we appreciate very much."
Watch President's Struppa's thank you to the university's Top Employers:
The Top Employers included in this year's list include companies in a wide range of industries, including leading national organizations such as Disney, Target and Amazon. Local organizations were strongly represented on the list as well, many of which have a long history of hiring Chapman alumni. 
"Chapman strives to build relationships with employers across the state and throughout the country," says Matt Parlow, executive vice president and chief advancement officer at Chapman. "They know that when they hire Chapman alumni, they are getting the best of the bunch."
Employers have taken note of the university's commitment to providing job training and targeted education that prepares students for the roles industry partners need filled. 
"First American has enjoyed a wonderful relationship with Chapman University for more than 50 years, and we have hired Chapman graduates for almost that long. We will continue this tradition in the years to come because Chapman graduates make very good employees," said Parker Kennedy, chairman emeritus at First American Financial Corporation, who is also chairman of the Board of Trustees at Chapman. 
"The academic and social atmosphere at Chapman produces young leaders that understand the importance of team play and hard work. We are honored to be recognized by this great university as a Top Employer," said Kennedy.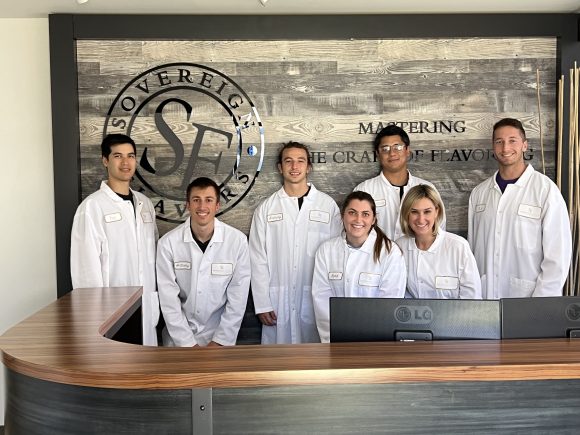 "We have found that the Chapman alumni who joined our organization have come to us with the experience and knowledge that is aligned with what we need as an employer," said Galen Grillo (EMBA '13), vice president of the Automobile Club of Southern California. "Working with Chapman's Career and Professional Development team over the years has provided us with a great partnership and access to a very professional candidate pool."
Grillo, who serves on Chapman's Board of Governors, was also the founding chair of Chapman's Industry Partners Council, an initiative led by Chapman's Office of Career and Professional Development that focuses on helping Chapman fulfill the unique talent needs of its partner organizations. 
Greg Hauser, vice president of global talent acquisition for Ingram Micro, serves as vice chair of the Industry Partner's Council. "Ingram Micro truly values our strategic partnership with Chapman University. Through our internship program or direct hires, Chapman students and alumni have contributed significantly to Ingram Micro's growth and success over the years and we look forward to the continued partnership," said Hauser.
"The Chapman graduates we've hired are exceptional employees who are greatly contributing to our mission," said Annette Walker, president, City of Hope Orange County. "We look forward to welcoming more Chapman students and alumni into the City of Hope Orange County family. Go, Panthers!"