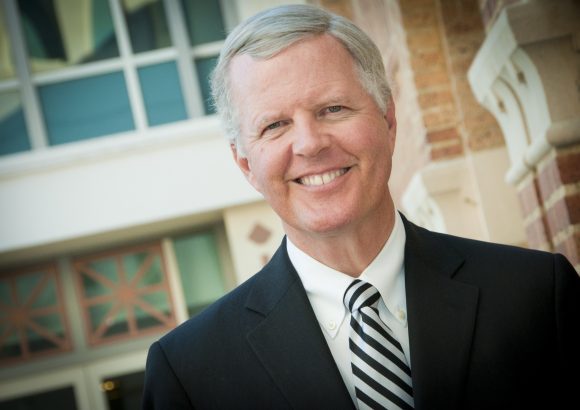 To be recognized by the Anti-Defamation League is tremendously meaningful to me. The record of the Anti- Defamation League, since 1913, has been to protect victims of prejudice, to oppose acts and words of hate, and to make our country and our world more tolerant of differences between sons and daughters of the same God.
The need for the ADL continues to this very day; because prejudice has returned to our country and our politics. In a
New 
York Times
column recently, ABC News assignment editor Mustafa Hameed wrote powerfully of what it is to be a Muslim in America today. The national headquarters of the Islamic Society of North America, in Plainfield, Indiana, was the target of offensive graffiti sprayed on the walls of its mosque. Mr. Hameed grew up in Indiana.
He had prayed at that mosque as a child and young man. Mr. Hameed reported that after the attack, "The Islamic Society and the Indianapolis Muslim community found immediate support  from the Indianapolis Jewish Community Relations Council and several local churches." This is the spirit that we celebrate tonight; that we all identify with the victims of a modern day reminder of Kristallnacht, whose perpetrators probably have no idea what that reference means.
I have served in public office, so I take a special interest in the advice those running for office are offering our country. One of the candidates for president said that Muslims should not be allowed to be president, and another that they should not be allowed to enter our country. This is not the same as Kristallnacht, but it is wrong, and many have said so.
But not every officeholder has spoken out, and silence in the face of such statements is dangerously close to complicity. I am also an academic. Just over a month ago, I concluded my five-year term as dean of the Fowler School of Law at Chapman University.
From those years, the most powerful memory I take is the commemoration, last summer, in Nuremberg, Germany, of the 70th anniversary of the Nuremberg Trials. That event was organized by my faculty colleague, Professor Michael Bazyler. It took place in the actual courtroom where the Nazis were tried and convicted. That courtroom had been used by the German State of Bavaria before the war. It was converted to the venue of the Nazi trials in 1945, and has since returned to service as a regular court of Bavaria, operating to this day. The keynote address last summer was given there by Justice Richard Fybel.
Nuremberg teaches us about the place for law in a world of growing inhumanity.
In 1936, a law was passed requiring German judges to take an oath of allegiance not only to their country, but to the person of Adolph Hitler. Among all of Germany's judges, all but one agreed. The judiciary, and the legal profession of Germany, thus became complicitous in the greatest crime the world has ever seen.
There are two lessons here. First, a shocking and sobering lesson for all of us who take pride in the independence and integrity of our own judiciary. Germany was the most educated country in the world in 1936. Its judges and law professors had for more than a century been internationally respected scholars.
Yet when the demand was made to surrender judicial independence, all but one judge did so. Judges serving in the Bavarian court, in Nuremberg, in the very courthouse where we met, tailored justice in opinion after opinion to uphold the deprivation of liberty and life itself as their political overlords demanded.
The second lesson from Nuremberg came nine years later, where, in 1945, modern international law had its birth. Prior to Nuremberg, the accepted doctrine was that since nations were sovereign within their own borders, only national laws could govern conduct there. The Nuremberg trials created the doctrine that no country could absolve itself, and no government official could ever assert immunity, from the duties of shared humanity.
We are citizens of the country that has achieved the greatest degree of individual liberty the world has ever seen, but we cannot be complacent.
It is fed by political conformity, dangerously growing on our college campuses, and reinforced by the shorthand  of candidates' speeches – the applause lines that engage the politics of envy and dehumanization  to divide us by income level, by race, and by religion. We push back because we remember history. We push back because we refuse to accept the diminution  of our own humanity that comes from denying it in others.
My deepest thanks for this tremendous honor.
Featured image: The famous Nuremberg courtroom used for Nazi trials in 1945 and for a commemoration in 2015.