When Hwang Dong-hyuk wrote the screenplay that would become the runaway hit Netflix series "Squid Game," he had $5 in his bank account.
"I went to withdraw 10 bucks from the ATM machine and was rejected," the South Korean filmmaker said through an interpreter, recounting the "Squid Game" origin story for an overflow crowd of students at Chapman University.
"I could only dream of being in a contest and getting a fortune, like from a survival game," he added.
Now his dreams of success are as real as the thunderous applause that greeted him on Monday, Feb. 28, when he took the Folino Theater stage along with four "Squid Game" cast members for a master class at Chapman's Dodge College of Film and Media Arts.
"People didn't like the script," Hwang said of his first attempt to sell "Squid Game" in 2009. "But I was determined to see it succeed, like my revenge against all those people."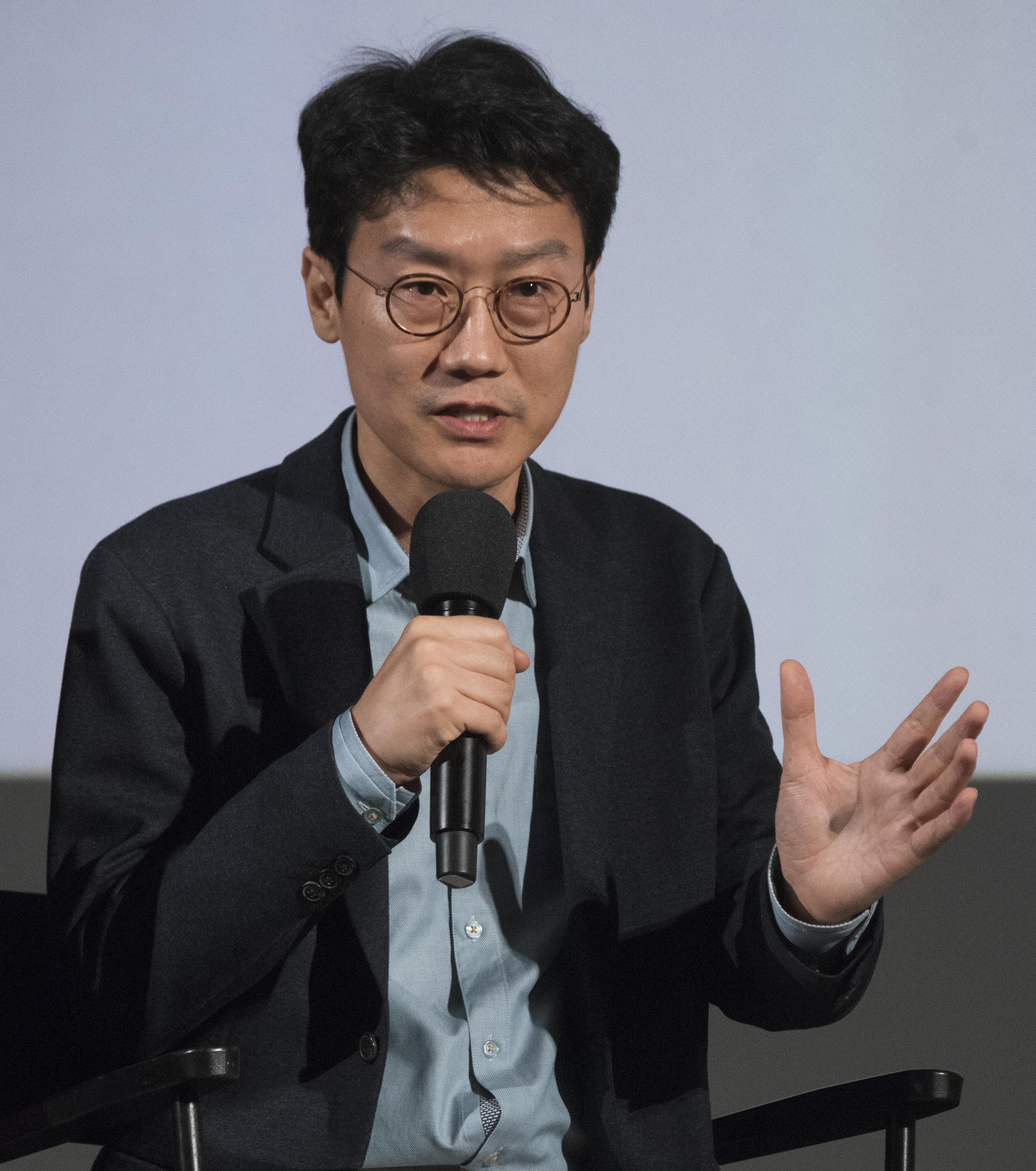 Struggle on the way to achievement was a recurring theme Monday night, as it often is during events in Dodge's Master Class Series, which is its own success story. Dodge, ranked as the No. 4 film school in the nation by both The Hollywood Reporter and The Wrap, regularly welcomes to campus industry leaders and visionaries who offer insights and answer students' questions.
Other recent master classes have featured writer-director Sofia Coppola, actor Halle Berry and producer and writer David Chase, among others. On March 19, Broadway and film star Ariana DeBose, a freshly minted Oscar nominee for Steven Spielberg's "West side Story," will add the next chapter in the series.
Thank you to the principal team behind @Netflix's @SquidGame — the wonderful Hwang Dong-hyuk, Lee Jung-jae, Jung Ho-yeon, Park Hae-soo and Anupam Tripathi — for joining me and hundreds of @ChapmanU students for a live recording of @THR's @AwardsChatter podcast, posting soon! 🦑 pic.twitter.com/KdMl35E8AH

— Scott Feinberg (@ScottFeinberg) March 1, 2022
Cast Members Earn Acclaim as They Also Adapt to International Stardom

The "Squid Game" master class was hosted by The Hollywood Reporter's Scott Feinberg as he taped his "Awards Chatter" podcast after a screening of an episode in the drama series. Along with Hwang, panelists were actors Lee Jung-jae, Jung Ho-yeon, Park Hae-soo and Anupam Tripathi.
The night before, Jung and Lee had become the first actors from a non-English language show to win in their categories of the Screen Actors Guild Awards.
The successes just keep rolling in for "Squid Game." The drama series about a game that gives debt-addled participants a chance to get rich if they can survive, has ridden globally gargantuan buzz to become Netflix's most popular show ever. It attracted more than 142 million member households during the first four weeks after it was released on Sept. 17, 2021.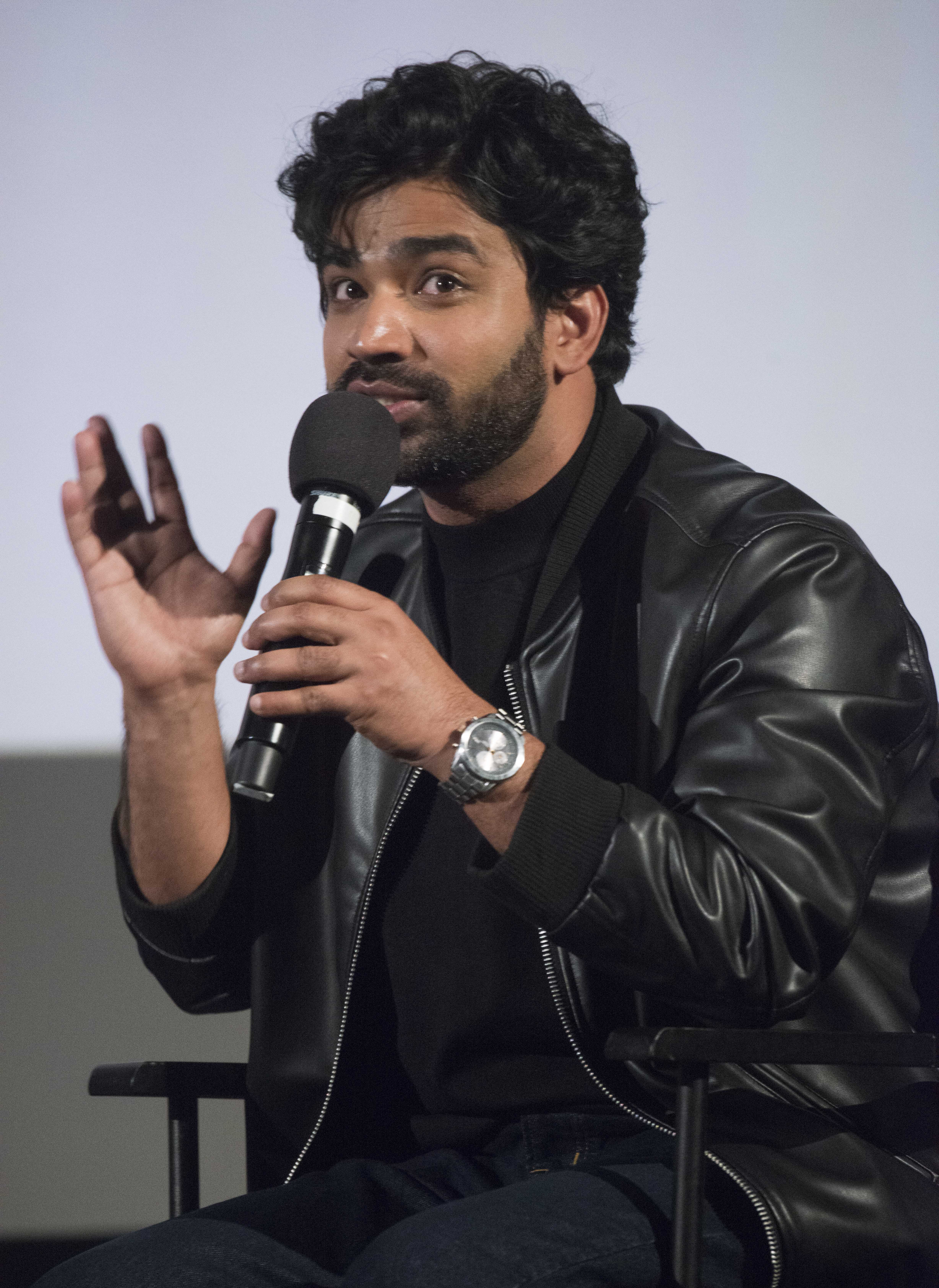 No one saw that overwhelming embrace coming – at least no one on the Folino Theater stage.
When he first read the script, Lee admits he was a bit confused about what the series was. "It had elements of fantasy, but the characters were so realistic," he said. "I read the script again, and I placed my trust in [Hwang]."
All the panelists vividly recall the day "Squid Game" debuted on Netflix. In a matter of hours, they were thrust into the global spotlight, and they've been there ever since.
Park has a special memory of the day. He was in the hospital with his wife as she gave birth to their son 10 minutes before the series was released.
"We dubbed him 'Squid Baby,'" Park said with a smile.
Korean Films and Series Thrive in the Global Entertainment Marketplace

It's exciting to be part of a project that so many viewers find enthralling, Tripathi said. "I gave my heart and soul to it, and now I'm sitting here talking to you. I'm a student and I'm talking to you students, and we are friends."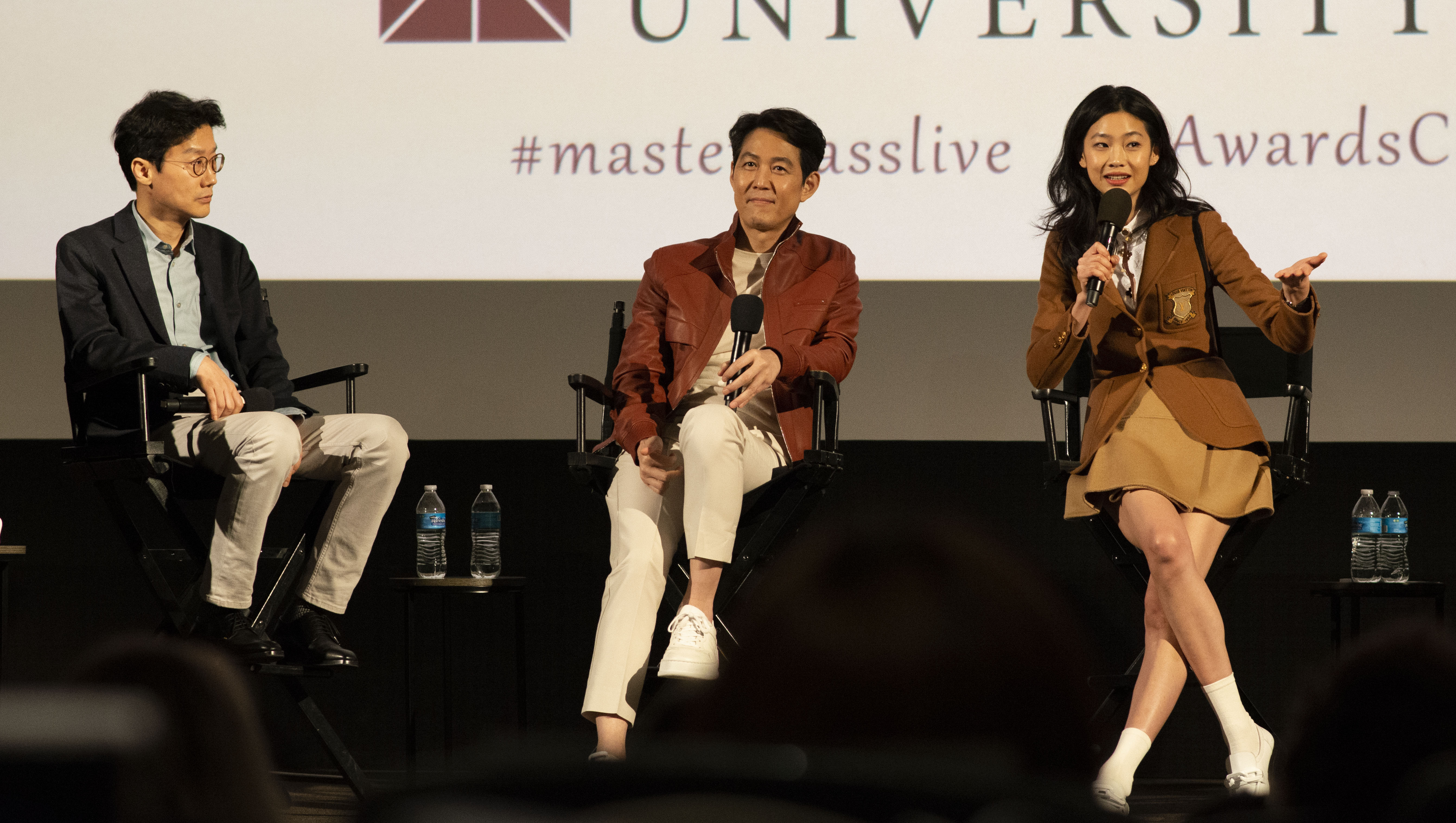 The entertainment industry certainly has become friendly territory for Korean movies and series. Even before "Squid Game," films such as 2019 Oscar-winner "Parasite," by Best Director honoree Bong Joon-ho, have been opening doors and winning fans.
Why has Korean storytelling become so popular globally?
"Because Koreans are so creative," Hwang said, eliciting powerful applause. "We live in a very competitive society, and we're confined [geographically and economically]. We've always been told by our parents that we have to sell to other countries."
Fans of Hwang's creativity will be glad to know that signs are definitely pointing to "Squid Game's" return for a second season.
"We've been talking, and we're almost there. In my mind, it's kind of official," Hwang said. "There's big pressure, but I'll try to live up to it."
After a pause, Hwang turned to the cast members on stage with him and said, "We'll do something, right?"
Nods and smiles opened more flood gates for applause.
The "Squid Game" phenomenon is something special, indeed.