Not all spring breaks include a raucous trip to beach-side resort locales: For the last six years groups of Chapman University students embraced helpfulness for their time off and participated in
Alternative Spring Break
, a volunteerism-based program that connects students with conservation and service efforts.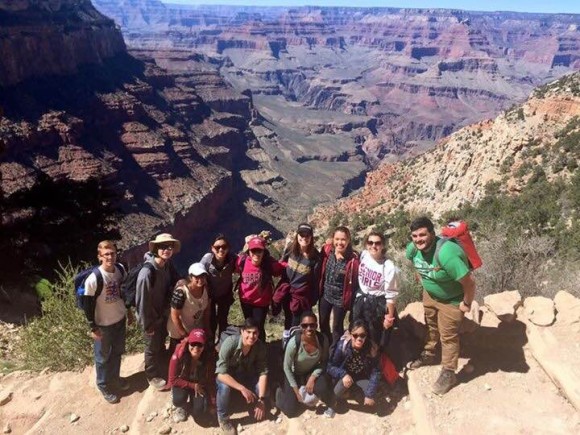 This year, students went to the
Grand Canyon
and the
Channel Islands  National Park
s for conservation and to
San Francisco's Bay Area Rescue Mission
to help with homelessness and poverty issues. The Grand Canyon and San Francisco trips are perennial favorites, and a third destination is developed each year to broaden the opportunities.

"The experience isn't just about travel, it's learning about the needs of the agencies," said Justin Koppelman, assistant director of civic engagement activities. "It leaves students with a knowledge that there is more to do."

Koppelman explains that the break, while often populated with first-time travelers, attracts repeat students interested in service.  While the break provides a way for students to engage in consciousness- and aid-based activities, it also provides a means to show them the bigger picture: There are people and places in constant need of help.




Accounting major Diana Camacho '19 donned an electric yellow vest for her first trip to the Grand Canyon. She and her fellow volunteers did what any college student recently freed from the schedule of studying and classes would love to do: pick up trash at the shuttle stops that bring tourists around the canyon, and harvest itty-bitty grass seeds and mulch for conservation.

Todd Nelson, the Volunteer Resource Program Coordinator for Grand Canyon National Park, has coordinated more than 1,000 hours of Chapman University volunteer time since 2011.

The Grand Canyon is the 10th most visited National Park in the system. The total National Parks System on a whole received 300 million visitors last year … and their subsequent litter.

"The South Rim sees 4.5 million visitors annually, so it is sheer numbers that produce the litter," Nelson said. "Cigarette butts (are) the biggest issue."

Although Camacho said she wasn't sure about how much trash was picked up, there was a lot and the work didn't stop.




"It was one of the best experiences I've ever had," said Camacho. "The experience was a lot more enriching because I knew the work we were doing there was helping improve the Grand Canyon."

Camacho said the team walked from stop to stop, picking up trash as they went. Camacho said the response the team received from tourists on their work was incredibly positive.

"An older couple was super excited to talk to us and tell us about their trip their as well. On one of our walks a woman walked up with her two sons to ask us what we were doing because her sons wanted to know  – they thought we looked cool in our neon yellow vests,"Camacho said. "The trip allowed a group of strangers to become great friends while giving us a different perspective of the Grand Canyon other than what we would have gotten as regular tourists."

Environmental Science and Policy student Kyvan Elep '17 was on the conservation trip to the Channel Islands on Santa Cruz Island, where the team worked with an ecologist and park staff. They restored habitat areas, clearing invasive plants from the island ecosystem.

Elep said Santa Cruz island has been in ecological turmoil from ranchers bringing invasive plant species and animals. While animal removal and relocation has been mostly successful, some of the plants have been difficult to eradicate. The team specifically dug up and pulled thistle, a non-native plant that takes over nutrients and crowds out native plants.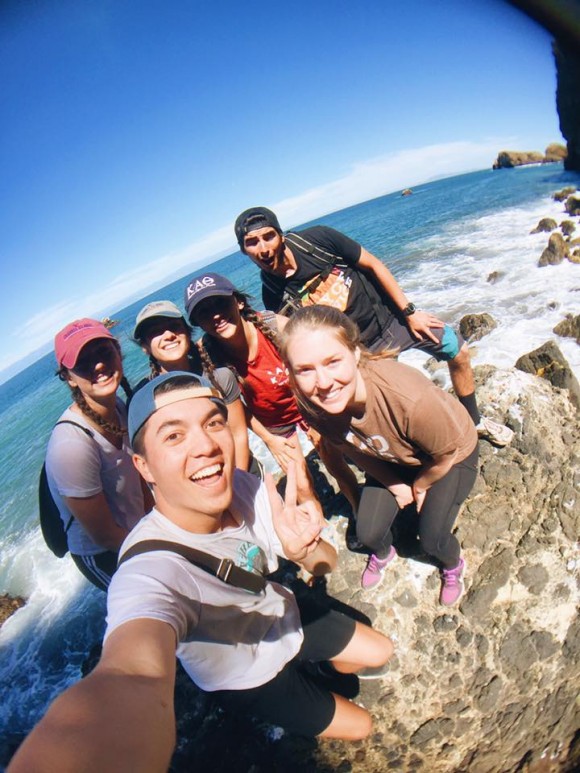 "I was so happy that I took the opportunity to go on this trip otherwise my spring break would've been less meaningful and less fun," said Elep. "This trip was really inspiring to me because ecological restoration is something I potentially want to do with my career   . . . I felt like I was able to fully enjoy my spring break while actually being able to make a difference."

In San Francisco, the Bay Area Homelessness volunteers spent their days with the Bay Area Rescue Mission (BARM), the largest homelessness transitional and aid center in the East Bay area.

Marshelle Wilburn, manager of volunteer services for the organization, said Chapman's students provided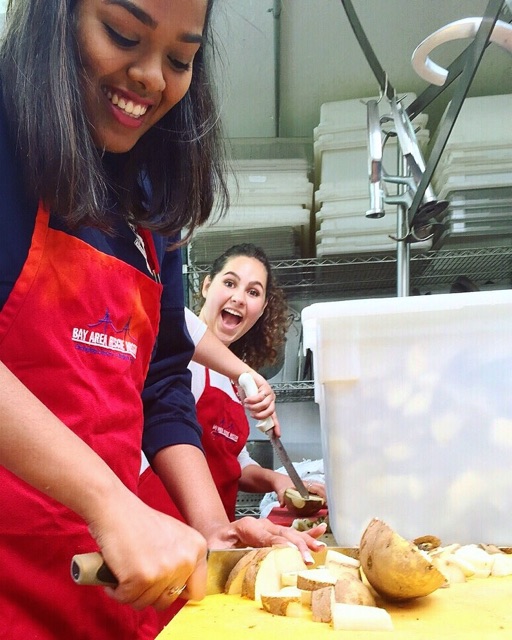 BARM with support in their food delivery and intake center, their kitchens and culinary services, and in childcare services.

Wilburn said the students were given the full spectrum of the kind of outreach and work

An unexpected  benefit to BARM was the donation of supply bags and most needed items, like reading glasses, the students bought and donated to the mission.

"What we try to do is provide them with an overview of not only what we do, but the issues in our community at large," Wilburn said.

The area has a homeless population of around 35,000, with a range of causes such as domestic violence, addiction, poor job prospects, gang violence and mental health issues. The mission works to help individuals and families get back on their feet through education, housing and other services.

The big project for their time was sorting clothing and other donations.

"It was inventory, organizing, purging, restoring … totally made over and decluttered," said Wilburn. "I was just up there this morning and I am just so thankful for their time and their energy."