You could say that Maxine Todd-McIntosh '57 has lived a life in a full circle. Maxine grew up in Silverado Canyon and, in the early 1950s, attended Orange High School. After graduating, she made the adventurous decision to attend Chapman College, located at the time in Los Angeles.
"Here I was up in the big city. We could hop a trolley — and we always waited for the old-fashioned trolleys in the middle of the street, not the modern ones that came on electricity — open all the windows in the middle car and sing our college songs, sometimes 20 or 30 of us in there," says Maxine. "We just had so much fun. We were so close to Hollywood and we met so many interesting people."
Imagine her surprise when, partway through her college career, Chapman packed up and relocated—to the very campus in Orange where she had once attended high school.
"Where does Chapman decide to move out of all the places in the world? My high school. I couldn't believe it. I went home and I told Daddy how sad I was because I was sure he'd want me to live at home, but he said, 'No, you can live in the dorm, Maxine,'" she says.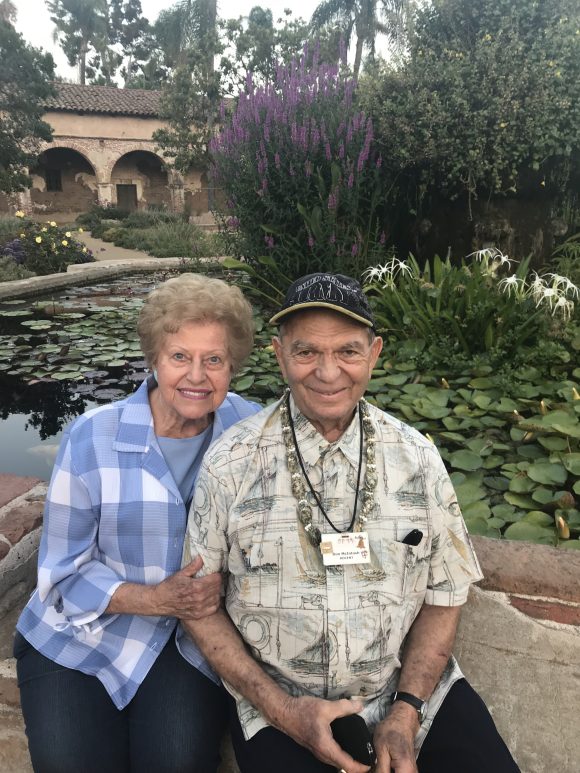 There's another full circle in Maxine's life, too, and that's a family connection to Chapman that has lasted for generations. Kathryn Margaret Todd, Maxine's aunt, was the first in the family to come to Chapman, in the late 1930s, right about the time that the college campus was leased to the United States Navy and the student body temporarily relocated to Whittier College.
Maxine had a close relationship with her aunt, who left Chapman at the start of World War II to join the WAVES. Aunt Kathryn even tried to talk Maxine out of coming to Chapman. "She said, 'Oh, Maxine, you need to go to a big university and really get the experience of a lot of famous professors.'" But after a weekend visit to the college, Maxine was adamant that it was Chapman or nothing. "It was just so wonderful; everybody was so friendly, and I really didn't care too much about how highly rated every single professor was. I was looking for a good campus experience."
Aurelia Todd, Maxine's cousin, started at Chapman at the same time as Maxine, but departed after the first year to get married. Maxine stayed, determined to become a teacher. "I stayed all four years. It just became my world." That world included Don McIntosh '58 (MA '64) — the Chapman student who would eventually become Maxine's husband.
Now, a new generation is joining the family circle of proud Panthers. Maxine and Don's granddaughter, Sierra Detar '22, is completing her final year at Chapman University.
"I've been hearing about Chapman my whole life," says Sierra, whose grandmother brought her to Orange to visit the campus long before she was ready to choose a college."She showed me the campus and she was so excited," she says. "It's just such a special place, it felt exactly right for me."
Sierra's experience so far has been very different from her grandparents' — as a transfer student, she spent her first year at Chapman in virtual classes, due to the COVID-19 pandemic. She's looking forward to being on campus for her senior year and creating her own Chapman memories to share with her family."I've already met so many great people and I haven't even met them in person," she says. "I love them already and I can't wait to be around them."
Will the family's Chapman tradition continue? Sierra hopes so. Her younger sister, Brooklyn, currently a sophomore in high school, is already in love with the campus and Old Towne Orange. If she chooses to apply, her whole family of Panthers will be cheering her on.
"What happens when you're at Chapman is you become a Chapmanite," says Maxine. "You become a Chapman Panther. Whether you've been there a year or longer, you inherit a wonderful tradition that is not in the course descriptions. And now, in the world today, that means a lot."