Since earning a degree in communication studies from Chapman University in 2004, Tiffany Lewis has thrived in the culinary industry.
A graduate of Le Cordon Bleu, Lewis has done it all – worked as a food stylist and in recipe development for celebrity chefs such as Curtis Stone and Giada De Laurentiis, served as the culinary director for two food festivals in California, and most recently started her own cookie company based in her hometown of Seattle.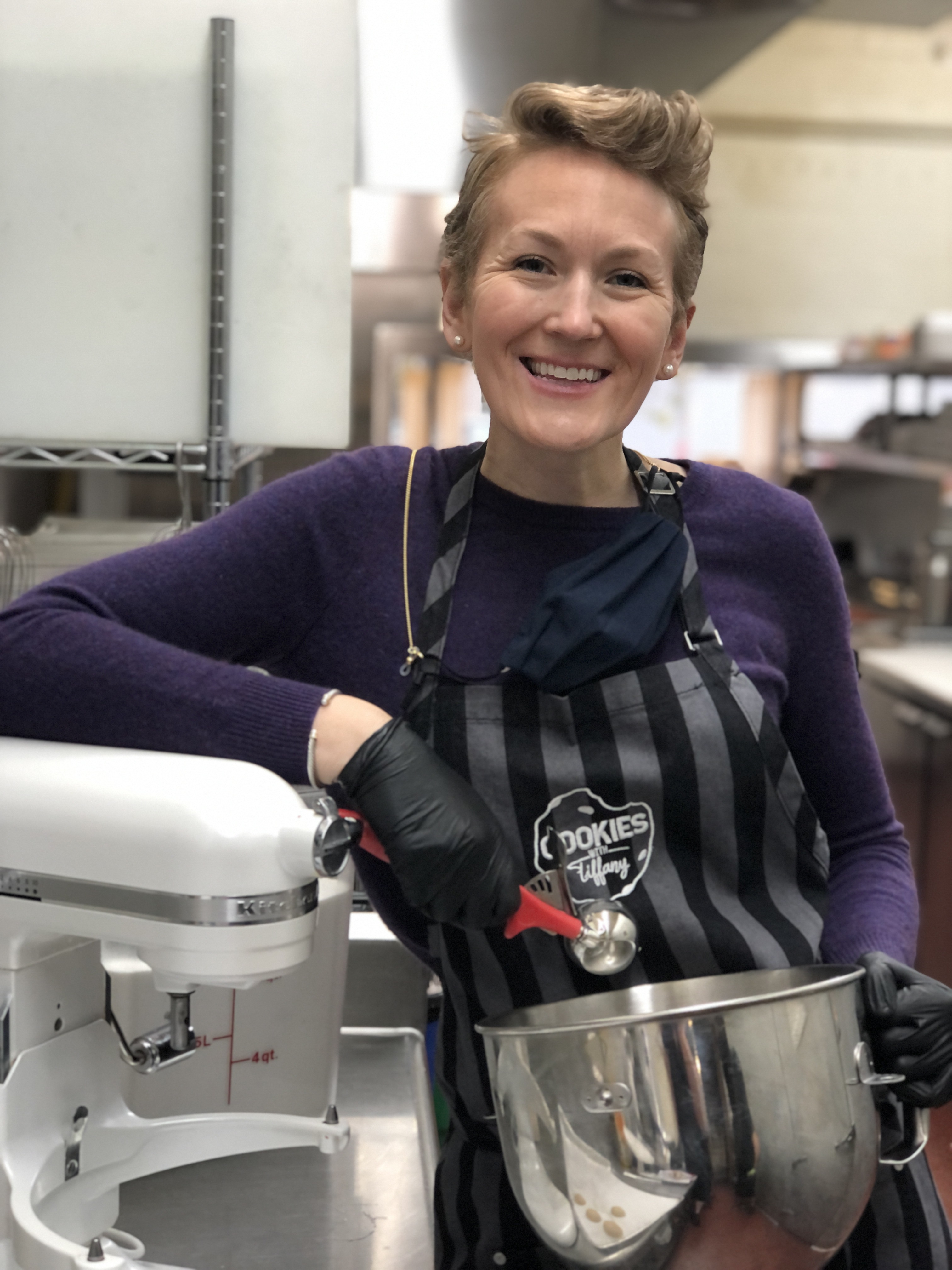 In 2020, Lewis founded Cookies With Tiffany, fulfilling her goal to create high-quality cookies with the best ingredients she can find. Her team has grown to include five employees, but Lewis is still in the kitchen daily, creating her popular S'mores, snickerdoodles and chocolate chip cookies, among other varieties.
As she deploys her considerable baking talents, she also depends on skills she honed at Chapman. "Chapman is where I blossomed," says Lewis, who enhanced her team-building skills as a four-year player on the Panther tennis team and as a Chapman Ambassador.
"We take great pride in crafting our cookies, and I have to be able to communicate how our cookies are different," she adds. "Whether it's mass communicating, public speaking or just meeting people at a farmers' market, I want to connect and to make an impression."
Lewis' cookies are available wholesale and in stores as well as via e-commerce and catering. She ships nationwide and delivers locally in the Seattle area, packaging with a personalized note.
Her cookies are also sold in specialty shops and, starting this fall, in major grocery outlets. You can find Lewis on Instagram at @cookieswithtiffany, on Facebook as Cookies With Tiffany, and at her website, cookieswithtiffany.com.
"Chapman has helped make me this strong entrepreneurial person who's able to have national success," she says. "Now I'm building an infrastructure to support my continuing growth."