Chapman University will recognize the honorees of the 2021 Distinguished Alumni Awards at a celebratory luncheon that will take place during this year's Chapman Family Homecoming. Each year, the university recognizes alumni whose achievements continue to embody the strengths and values of Chapman. In business, communities, entertainment and academia, their accomplishments serve as inspiration for students and for the community. 
This year's luncheon will be especially notable, as it will also welcome the winners of the 2020 Distinguished Alumni Awards, who were not able to celebrate in person due to the pandemic. 
2021 Distinguished Alumni Award Honorees
Argyros School of Business and Economics
Jason Krotts '00
Co-founder and Managing Principal of Real Estate Development Associates, LLC
Jason Krotts is co-founder and managing principal of Real Estate Development Associates, LLC (REDA). He sits on the Founding Board of the Argyros School of Business and Economics' Master of Science in Real Estate Program and is a proud Board Member of Big Brothers Big Sisters of Orange County and the Inland Empire.
Attallah College of Educational Studies
Sam Buenrostro, Ed.D., '90
Superintendent for the Corona-Norco Unified School District
Sam Buenrostro is superintendent for the Corona-Norco Unified School District (CNUSD). He earned his BA and teaching credential from Chapman and Ed.D. from the University of La Verne. Sam was named 2009 CNUSD and Riverside County Principal of the Year. He has been a member of the Corona Chamber of Commerce, Corona History Association, Circle City Kiwanis, Rotary International and other volunteer organizations.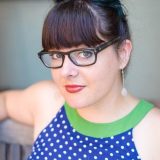 College of Performing Arts
Molly Mahoney '02
The Prepared Performer
Molly Mahoney is a social media growth strategist who specializes in creating authentic video content and leveraging organic social media marketing and automation. Molly earned her BFA in theater and dance from Chapman University.
Crean College of Health and Behavioral Sciences
Perry Ebeltoft (MPT '93)
Chief Executive Officer of Encompass Health
Perry Ebeltoft graduated with a Master's of Physical Therapy from Chapman University. In 2019, Perry joined Encompass Health as the Chief Executive Officer. He serves on the Chapman University Physical Therapy Alumni Network Board and is part of a team working to reconnect former Chapman physical therapy graduates with the university and to support future students through mentorship and financial support. 
Dodge College of Film and Media Arts
Drew Heskett '14
White House Presidential Videographer
Drew Heskett has been an editor, commercial director, freelance cinematographer and most recently White House Presidential Videographer. In May 2019, Drew joined the Biden 2020 campaign as the traveling videographer. Since then, his video content has been viewed by hundreds of millions worldwide and garnered him the role of Official White House Videographer. 
Fowler School of Engineering
Debbie Wells '04
Achievement Institute for STEM Scholars (AISS) Foundation Executive Director
Debbie Wells earned her bachelor's degree from Chapman University in computer information systems and her master's from Webster University. Debbie has more than 17 years of experience in the nonprofit sector. For her commitment to serving her community, she was honored as Person of the Year in 2019 by the Santa Ana Chamber of Commerce. She serves as a mentor and Board Member for the Career Beginnings Mentoring Program and is on the Board of the Kiwanis Club of Santa Ana.
Fowler School of Law
Nikole Kingston (JD '05)
Partner in Mergers and Acquisitions at O'Melveny & Myers LLP
Nikole Kingston earned her JD from Chapman University and her BA in history and political science from Northern Arizona University. At O'Melveny & Myers LLP, she serves on the O'Melveny Corporate Mergers and Acquisitions team. Nicole serves on the Board of the OC division of the American Heart Association, as a member of the Fowler School of Law Dean's Counsel and as a member of the Project Youth Orange County Bar Foundation Board.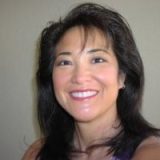 Schmid School of Science & Technology
Rhondi Shigemura-Webster (MS '90)
Vice President of Research and Development at Raybern Foods
Rhondi Shigemura-Webster completed her MS in food science and nutrition at Chapman and an MBA from the University of California, Irvine. She is vice president at Raybern Foods, where she is responsible for R&D, QA, food safety and regulatory. She has authored more than 13 patents and is very thankful to the Chapman Family, especially Food Science faculty members.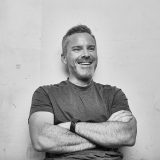 School of Communication
Roger Craig Smith '04
Voice actor and former stand-up comic
Roger Craig Smith is a voice actor who has been featured in some of media's most prominent properties over the past 15 years. His career includes voice-overs for ads, movies, television and video games, including Captain America, Batman and the villain Ripslinger in Disney's hit animated feature "Planes." You can also hear Smith in a number of recent promotional videos for Chapman, and he recorded the stadium announcements used during Commencement. 
School of Pharmacy
Dr. Michael Phan (Pharm.D. '18)
FDA Center for Drug Evaluation and Research Fellow
Michael Phan is part of the inaugural graduating class of Chapman University School of Pharmacy's (CUSP's) Doctor of Pharmacy program. Phan is a researcher with the FDA, working with the Division of Pharmacovigilance's pediatric and inborn errors team. Phan serves Chapman on the CUSP Alumni Advisory Board and as an adjunct faculty member at CUSP.  
Wilkinson College of Arts, Humanities, & Social Sciences
René Bennett '05
Director of Government Affairs at Gilead Sciences
René is a civil rights attorney by training with experience in public health, HIV and infectious disease policy and programs. She is director of government affairs at Gilead Sciences. She received her law degree from Tulane University Law School and graduated from Chapman with a BA in political science. René's time at Chapman encouraged her to follow her passions with bold determination, authenticity and courage.
Read more about the 2020 and 2021 Distinguished Alumni Award honorees and send a message of congratulations.