In the grand tradition of dishing about the entertainment industry, we present our new Chapman in Hollywood column. Instead of gossip, we'll be sharing stories of success highlighting the work of alumni and students from Dodge College of Film and Media Arts, College of Performing Arts and other schools and colleges at Chapman.
Once Upon a Time … in Tarantino-ville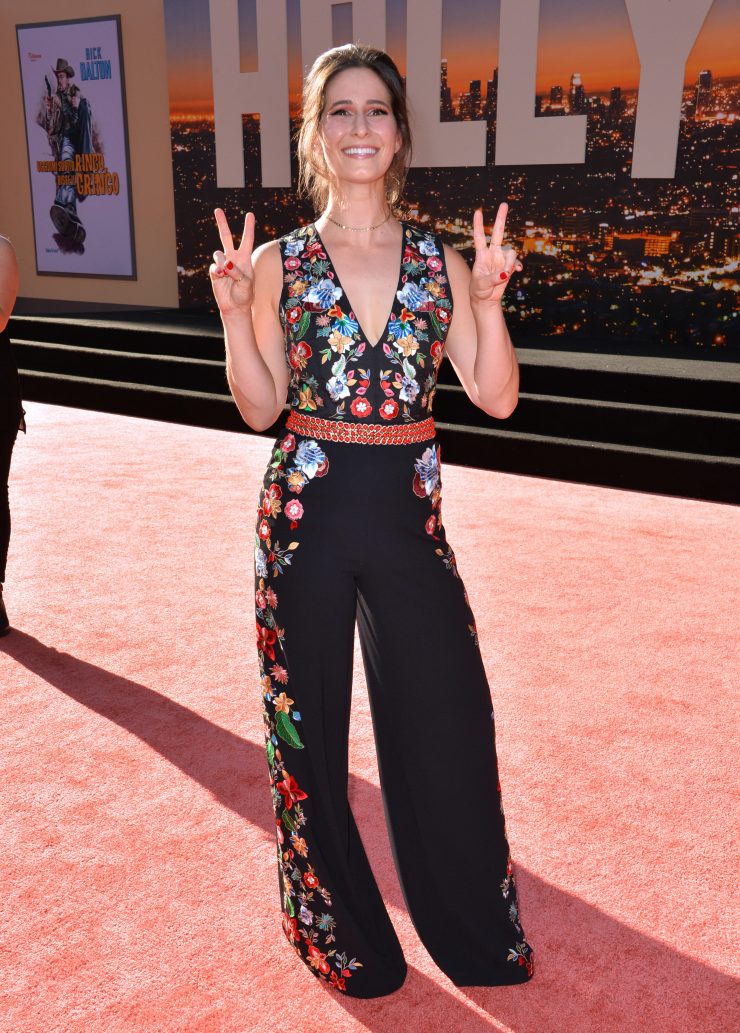 For three Chapman people, "Once Upon a Time… in Hollywood" became a fairytale experience. Breanna Wing '11 started her film industry career behind the camera, working as an art department assistant on Quentin Tarantino's "Django Unchained." However, for the filmmaker's latest, Wing leapt barefoot into the role of a hippy hitchhiker who gets a lift from Sharon Tate, played by Margot Robbie. The journey culminated with Wing walking the red carpet in '70s-inspired attire for the premiere, which she called "the best night of my life shared with a cast, crew and director that I love more than words can describe." Joining in the on-screen fun was Rachel Redleaf '19, a Dodge screen acting alumna who plays Mama Cass in a scene full of '70s Hollywood icons partying poolside at the Playboy Mansion. Then there's Hannah Haas '20, who took a semester off from her College of Performing Arts studies to work as a first-team set production assistant throughout the 112-day shoot. Among other duties, Haas served as Robbie's on-set assistant. "The crew was so welcoming – there was really a family vibe on the set," Haas says. "I grew up in LA, and this is such a historic film that turns back time. It was special not just for the cast and crew but also for my city. I wouldn't trade the experience for the world."
Streaming With Talent at HBO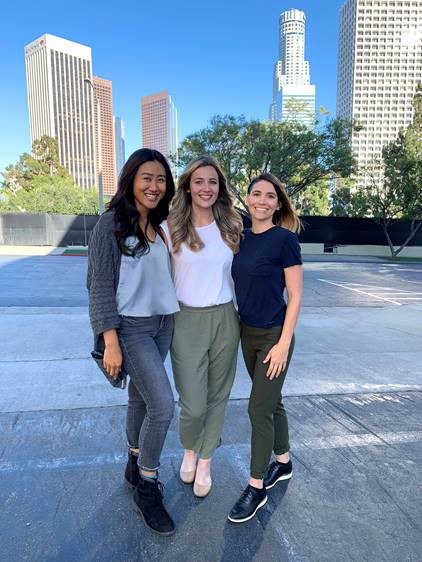 "Game of Thrones" has wrapped its final season, but before it did, Gursimran Sandhu (M.A. '11) helped give it some extra buzz. She was the only woman on the writing staff for season eight, which means she helped decide how it all ended for Daenerys Targaryen and Jon Snow. It seems a little late for spoilers, but just in case you haven't gotten around to it, we'll be kind.
There was a mini Dodge reunion on the set of the mind-bending, sci-fi hit "Westworld." Three Production Design alumni, Rachel Aguirre (MFA '13), Rebekah Scheys (MFA '15) and Tarn Lerdjarudech (MFA '16), combined their powers on the art directing team.
Award Season
Mor Albalak '15 was nominated for an Emmy in the Outstanding Short Documentary category for "Guns Found Here," which explores how a government center traces weapons used in crimes. 
"The Moon and the Night," a film from Chapman University's Erin Lau '18, won the Jack Larson Southern California Student Filmmaker Award at KCET's 20th annual Fine Cut Festival of Films.
Jonathon Goetzman '19, won the Best Picture Award for his senior thesis "Lightning Man" at the Melech Ha Melachim Jewish Film Festival in Tel Aviv. 
Luke Snedecor '19 and Sarah Heinz '19 made the 2019 ShortList Film Festival Finalist category with "Preheated," their film about a boy's plan to bake a birthday cake that goes wrong when an experiment by his scientist father gets added to the mix.
Directing Debut
Brenna Malloy (MFA '16), whose thesis film "Rocket" earned her a Student Academy Award, has been preparing for her TV directing debut, which will come this year with an episode of NBC's "Chicago Fire." Malloy earned a spot in the network's Female Forward program, which provides mentorship and directing opportunities in scripted television. At Chapman, Malloy was mentored by award-winning directors David Ward and Martha Coolidge, whom she shadowed on an episode of the TBS comedy "Angie Tribeca."