This month, the worldwide LGBTQIA+ community will honor the 50th anniversary of the Stonewall Riots as part of annual Pride celebrations.
The historic New York City protest, which began June 28, 1969, and lasted for six days, is remembered for its violent clashes between police and the gay and trans community of Greenwich Village. The first official Pride March in NYC (along with simultaneous events in San Francisco, Los Angeles and Chicago) was held in 1970 to celebrate the first anniversary of the uprising.
A Flashpoint for Protest
Today, many in the LGBT community herald the Stonewall Riots as a catalyst that launched the gay rights movement. Ian Barnard, Ph.D., director of LGBTQ Studies at Chapman University, thinks that, while Stonewall is certainly significant, its canonization is in many ways an arbitrary distinction.
"There were other events," Barnard explains. "In 1967 there were organized protests after a raid at the Black Cat tavern in Los Angeles. Two years before Stonewall. We could say that was the first concerted political activism against homophobia."
Lisa Leitz, Ph.D., the Delta Wilkinson Professor of Peace Studies at Chapman, agrees that Stonewall was hardly the beginning of LGBT activism, and traces the early phases of the movement to the 1930s and '40s. But she thinks the 1969 riot stands out from previous efforts, largely in part to its place in the larger climate of political unrest and protest.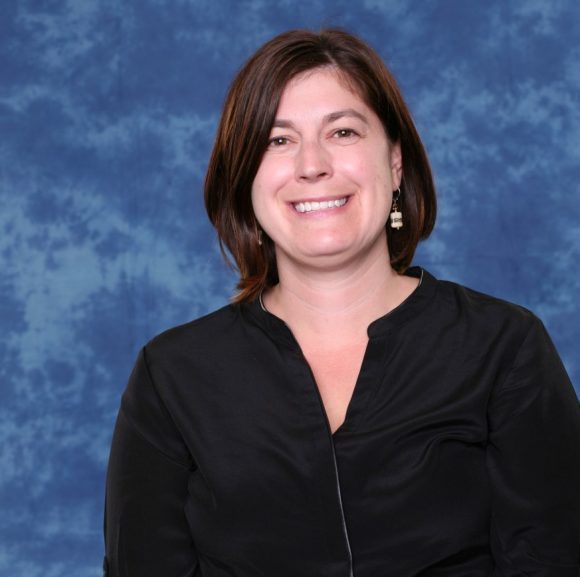 "In 1969, you have to think about that there are protests all across the U.S that are happening. There are protests against Vietnam, protests against civil rights, and there are starting to be protests for what we think of as second-wave feminism … alongside the LGBT movement. But at that moment, they've seen protest work. There's a lot happening in the larger world, where people have grown up with a sense of possibility."
According to Leitz, Stonewall marks a significant shift in the way LGBT activism would change in the 1970s and beyond. "Places like Stonewall have existed for hundreds of years. There were bars or other sorts of taverns. People knew where to go if they were in these communities. But this is a moment where people really started to take up marching more and started to think, okay, we're going to not just accept that our places of community are going to be raided."
"I think part of what makes this moment so important is that standing up … to self identify and to declare that you got to be seen and visible," she says. "I think that that's what makes Stonewall stand out as an important moment. A few years later, you have people like Harvey Milk, who are also standing up and who are encouraging people to use coming out. Now coming out wasn't just about personal identity, it's a political tactic of recognition."
LGBTQIA+ Activism Beyond Stonewall
While Barnard thinks it's valuable that people have some sort of touchstone to remind them of the violent and militant activism of that era, the professor warns that focusing on it too much might undermine ongoing activism. "People think that by referencing Stonewall they've covered everything. It creates a sense of complacency," Barnard says.
That same complacency is fed by the corporate appropriation of the LGBT rights movement. Today, you can walk into any Target or Walmart and find a selection of rainbow-branded merchandise for sale. "That's the way that capitalism works. You want to incorporate whatever the hot thing is in order to make money out of it. Things get co-oped," says Barnard. "It's not unique to LGBT activism, and it can lead people to underestimate the amount of work that still needs to be done to secure gay rights."
But in fact, Barnard states, statistics show hate incidents are up. The professor points to increased incidents of homophobic hate crime, along with steps taken by the Trump administration. "Trump won't allow our embassies to fly the Pride flag. He retreated on military rights. We've seen some U.S. states retreating on rights," Barnard says. "Other parts of the world are retreating on gay rights. There are especially a lot of hate crimes against transgender women of color. So at the same time that we've seen advancement of rights in some areas, we've also seen increased violence and harassment in other areas."
Leitz suggests that one of the major areas for activism today is employment protection, along with healthcare. "Most people are not protected in most states in the United States, which is a shock, right? You can still be fired. You can still have your hours cut. All kinds of things can happen."
While many of these battles will be fought in state houses and courtrooms across the country, the significance of visible protest — including Pride marches — can't be forgotten.
"It's important to have people working with state legislators and have people marching in the streets, wearing Pride outfits, marching. We need both," Barnard says. "We need people working on both fronts. It doesn't have to be either or."
The Minor in LGBTQ Studies
Chapman students interested in learning more the history of LGBT activism can pursue a minor in LGBTQ Studies, which currently hosts a record 22 students (up from 3 in 2016). The program draws on the expertise of faculty members from across the colleges and offers a holistic approach that brings to bear the insights of various fields upon the study of gay, lesbian, bisexual, transgender and queer issues.
Chapman also hosts several student groups that offer support and education to LGBT members of the community:
Display image at top/Professor Ian Barnard visits the historic Stonewall Inn in 2014.