While growing up, Fowler School of Law's 2019 Dean's Award recipient Flor Gonzalez (JD '19) would spend her summers visiting her hometown in Mexico in an off-the-grid, rural community that didn't seem like a priority for its government. There, she witnessed a community devastated through violence.
"That's why I want to work for the district attorney's office," Gonzalez says. "Because I know how much destruction can happen, and I want other communities to have their kids be out past 7 p.m. and not have to worry about them."
At the age of 5, Gonzalez and her family emigrated to Orange County. Growing up, she saw firsthand the challenges her parents faced after coming to the United States. Law and equitable access to legal representation have very personal roots.
"My experience is very different from what my parents had. They weren't aware of what rights they have," she says.
"For me, it's my job to help spread the message that people are important and their rights matter. I want to give people a voice through the legal system."
That and the legacy of violence in her childhood community drew her to pursue a legal career.
A first-generation college student, Gonzalez graduated from UCLA with a double major in political science and international development studies and a minor in Latin American studies.
She interned for a sole practitioner who specialized in employment law, which reaffirmed her interest in law and put her on the path to specifically "working for the people."
By working in various departments at the Orange County District Attorney's office, Gonzalez gained vital practical experience — and she already has a law clerk position at the San Bernardino County District Attorney's office lined up for when she passes the California Bar Examination.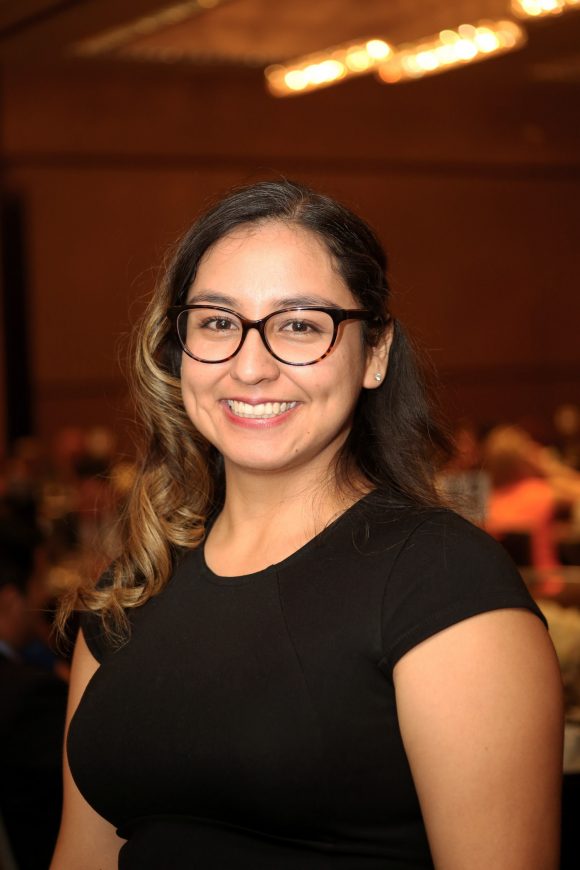 "For me, criminal law is public interest law," she says. "I see it as an opportunity to create change within a community and have a positive impact on the lives of others."
What attracted Gonzalez to the Fowler School of Law were the pro-bono clinics, specifically the Alona Cortese Elder Law Center and the Bette and Wylie Aitken Family Protection Clinic.
"I tried a lot of different clinics offered at Chapman," says Gonzalez. "I really enjoyed helping someone feel empowered, because their voice matters."
Gonzalez even made an impact on local communities during her time at Chapman. She served on the board of several organizations, including the Diversity and Social Justice Forum, and as president of the Public Interest Law Foundation. She also oversaw several projects to assist the homeless in Orange County.
"Don't hold yourself back if there's an opportunity," Gonzalez says. "It really makes law school rewarding. Not only are you getting a JD, but you're also forming good connections with everyone in the law school — and everyone's here to support you."