Think of Kelli Stavast '02 before you complain about the temperature in your cubicle. She spent two weeks as an NBC broadcaster at the blisteringly cold Winter Olympics in Pyeongchang, South Korea.
Stavast's true preparation for her assignment wasn't just for the weather, of course. Her work has taken her to places like pit row for NASCAR races and Rio de Janeiro, where she covered diving for NBC at the 2016 Summer Olympics.
She started preparing at Chapman University.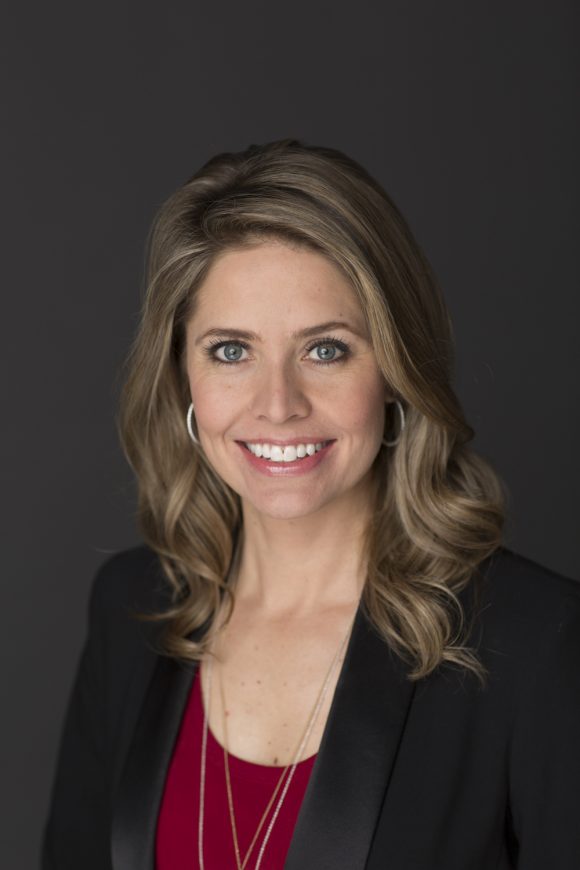 "Part of the reason I chose Chapman over other schools is that on day one my freshman year, I was doing broadcast journalism," says Stavast, praising the design of the Dodge College of Film and Media Arts program in broadcast journalism and documentary. "You find out really fast if you're actually cut out for it. I loved that we were thrown into the fire immediately. Just the program itself, learning every aspect — I had all my bases covered, which helped me get my first job, as a sports anchor for an NBC affiliate in Grand Junction, Colorado."
Stavast knew she wanted to do sideline reporting instead of studio work.
"I started taking any job I could find. I covered tennis, boxing, high school football, college football, baseball – I mean truly anything," she said.
With two Olympic Games under her belt, it's safe to say she chose the right path.
"To get the call ahead of the Rio Games to be part of the Olympic coverage was a huge honor and a dream come true. To be part of the Olympics is an extraordinary deal," she says.
This story appeared in the spring 2018 issue of Chapman Magazine.