Performing with the Radio City Rockettes requires a pace that would sink most dancers. But to Natalie Reid '08, it's part of the privilege of performing with the iconic troupe, including in the Radio City Music Hall Christmas Spectacular, a show that is a beloved holiday tradition.
"It's a dream come true to be part of such a classic production. Really, to be able to do that in New York City, there's nothing like it," Reid says.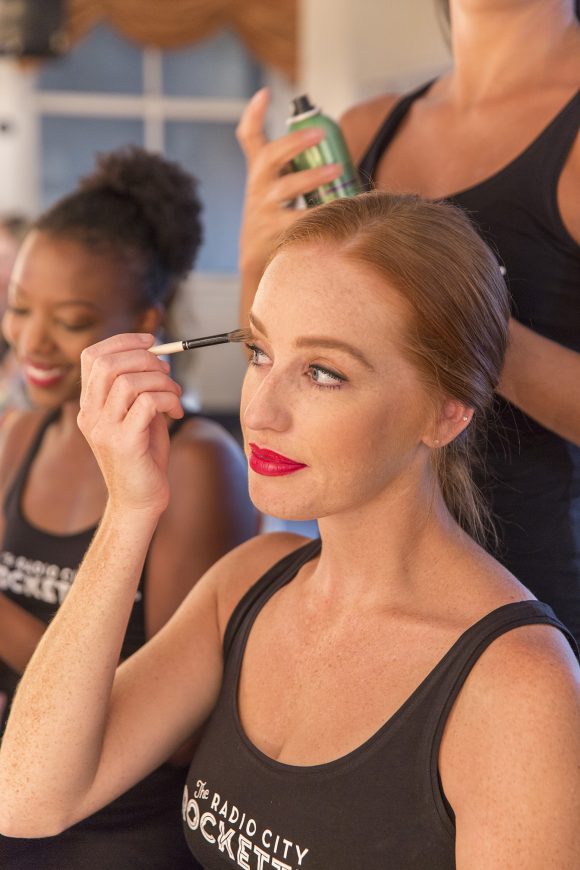 Reid has enjoyed seven seasons as a member of the Rockettes, whose holiday shows and spectacular kick lines have wowed audiences since 1933.
Reid credits Chapman University Department of Dance faculty for providing the foundation on which she has built a successful career. She also notes that Chapman's Southern California location allowed her to travel to Los Angeles for special training programs that didn't interfere with her classes.
While she performed in student dance productions and in American Celebration — now called Chapman Celebrates — she graduated with a degree in public relations and advertising from the University's Dodge College of Film and Media Arts.
When she isn't performing at Radio City Music Hall or training for half marathons, Reid is applying her talents behind the scenes. She has been a digital marketing intern with Madison Square Garden, which owns the Rockette franchise.
"I went from the stage to behind the scenes, helping to create some of the content. That was really fun," she says.
Display image at top/Natalie Reid '08, in green standing at center. (Photo courtesy of Madison Square Garden)
This story appeared in the spring 2018 issue of Chapman Magazine.