Often called Mexican Bingo, Lotería actually has roots that extend to 15th century Europe. No wonder, then, that Mike Alfaro '10 thought it was time to update the images on the game's iconic cards.
Some of the old images feed stereotypes of Hispanic immigrants, notes Alfaro, who aimed his redo at "200 percenters – millennials who are 100 percent American but also 100 percent Hispanic."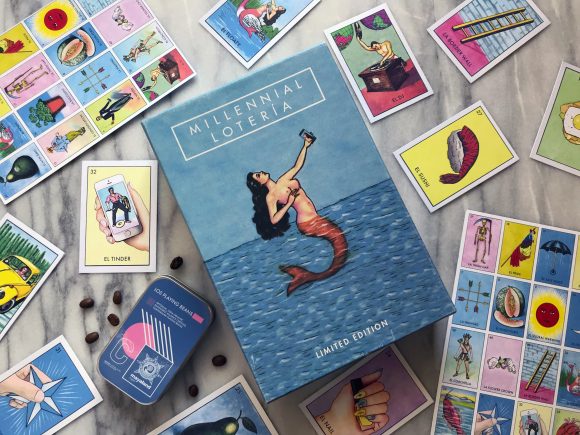 So in place of "El Borracho" ("The Drunkard"), he designed "El VR." No longer inebriated, the cartoonish character on the card now just "kind of looks dumb – like everyone does" playing virtual reality games, Alfaro says. Other examples include "La Dama" ("The Lady") redesigned as "La Feminist," and "La Chalupa" ("The Canoe") as "El Uber."
His goal is "nostalgia mixed with a relatable humor," he says. "That makes it sharable, which is why it's been so successful."
A public relations and advertising major at Chapman University, Alfaro has pivoted from work as a creative director on marketing campaigns to developing episodic TV projects. Along the way, he's honed a keen sense of what connects with specific audiences.
He introduced his updated Lotería cards on Instagram @millennialloteria, and the limited edition game cards sold out in less than a week. A new edition is due this summer. Articles on Alfaro and his game have appeared everywhere from Pop Sugar to the Chicago Tribune, Univision and the Huffington Post.
"I hope to keep going with this," Alfaro says. "It's a good way to connect with the culture and to show it off to other people."
This story appeared in the spring 2018 issue of Chapman Magazine.