The rapid evolution of the $100 billion video game industry has created a growing need for something many people wouldn't expect: lawyers.
Where there is money, there are contracts. In the video game industry, there also are questions about intellectual property. In addition, the explosive growth of professionalized esports, with high-stakes competitions often staged in sold-out arenas, has created opportunities for player agents, just like pro sports. And just like the major leagues, there are performance-enhancing drugs in esports such as stimulants that need to be addressed with well-vetted policies.
Those are just some of the legal issues raised in a wide-ranging panel on "Emerging Trends in Sports: The Business of eSports" at the Dale E. Fowler School of Law's 2017 Entertainment and Sports Law Symposium in April.
A foot in the door
Among the attendees were two Fowler alumni who have found careers in the video game industry: Jack Anderson (JD '15) and Kaitlin Peterson (JD/MBA '16).
Anderson and Peterson are associate counsels at Irvine-based Blizzard Entertainment, a game developer and publisher best known for World of Warcraft and Overwatch. They found their way to the company after taking a course on video game law occasionally offered at Fowler taught by adjunct professor Eric Roeder, Blizzard's general counsel.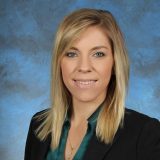 "I played video games, but I'd never considered it as a legal field," Anderson said. "Lo and behold, I take the class, and it has it all — IP law and transactional law, plus sports law and esports."
Anderson – who helped create the annual entertainment and sports law symposiums as a student in 2014 — asked Roeder for an internship and eventually was hired full time. He handles various types of contracts and recently worked on a production deal involving a tournament that would be filmed and broadcast, with the finals staged in an arena.
Peterson, who completed dual JD and MBA degrees a year after Anderson, also got her start at Blizzard through Roeder as a legal intern before working elsewhere in the legal field. But she told the company she was eager to come back and returned as soon as there was an opening for an associate counsel.
"I was originally interested in sports, and that's still definitely one of my big interests," Peterson said. "But as I started learning a little more about entertainment, I saw how close sports and entertainment are."
She doesn't consider herself a gamer — "I played video games, but not as often as Jack," she said — but being around the community of fans, she plays a bit more often now.
The work isn't all fun and games, though. Peterson works on many agreements related to events she doesn't necessarily get to attend as part of her job. She worked on a deal with a company building a set for Comic-Con International in San Diego, and she noted that the winter championship for the game Hearthstone was held in the Bahamas.
"One part that's sort of a bummer is we get to see all the cool projects we're working on, but the bad part is they need us to be here drafting the contracts," she said with a laugh.
Experience matters
Their training at the Fowler School of Law prepared them well for their work, both agreed.
"One thing I try to stress is how a big part of me getting this job was that we have been exposed to actual contract drafting before coming here," Anderson said. "That's not that common in law school. It's usually more theoretical: Everyone takes contract law, but they don't touch a contract unless they take contract drafting."
Added Peterson: "It was rare to be able to walk into an interview and have a portfolio and list of agreements I'd already drafted."
Changes ahead
They work in a world that is constantly shifting.
As noted by Wayne Gross, founding partner of the law firm Greenberg Gross and a speaker on the esports panel, the old paradigm of experiencing professional sports by going to a stadium to watch a team play one of the four major sports is changing. Is the national pastime today baseball, or is it video games?
"Here's the new paradigm," Gross said. "Staples Center sold out in minutes with enthusiasts, this time gaming enthusiasts, watching people play video games. And millions more watching on computers around the world."
Display image at top/Kaitlin Peterson and Jack Anderson pause in front of an orc sculpture at Blizzard Entertainment's Irvine headquarters.