Just how hard is it to see greatness coming? Maybe it's downright impossible. Or maybe what it takes is a sharp eye for talent, heaps of professional foresight and cab fare for a grad student who barely has a dollar to his name.
Harry Ufland was 30 and an agent for the William Morris Agency when in 1966 he came across some short films directed by an MFA candidate at New York University. The filmmaker's talent leapt off the screen.
"I thought he was brilliant," Ufland said.
So the agent called the young man: "Can you come to my office in Manhattan?" A half-hour later, Ufland was shaking the 24-year-old hand of Martin Scorsese – after paying the cabbie, of course.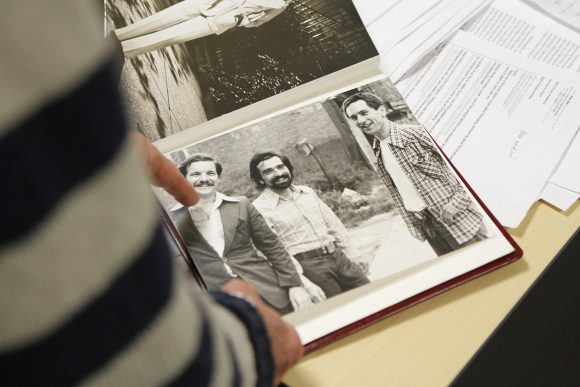 Seven years before Mean Streets, 10 before Taxi Driver, 14 before Raging Bull, an introductory meeting changed the lives of both artist and agent. And so began two decades together – a period that saw popular cinema transformed by the American New Wave. Ufland went on to represent not just Scorsese but Robert De Niro, Jodie Foster, Harvey Keitel, Martin Sheen and many other groundbreaking artists.
These days, Ufland shares his insights about pathways to industry success as he also continues to help young filmmakers realize their artistic dreams. Recently the professor in Chapman University's Dodge College of Film and Media Arts even got to retrace some historic steps via his new course "My Twenty Years with Marty."
The Chapman students in his class were eager to dive deeply into Scorsese's films. Many find inspiration in the nuance of particular scenes and can quote dialogue from memory. But with Ufland's help, they also get a sense of just how pioneering Scorsese's storytelling was some 40 years ago; how he collaborated with other visionaries to deliver deeply personal films that ultimately couldn't be ignored.
"Without going to acting school, he knew what was true and what was real, and his films showed that," Ufland said.
Still, in the early days other agents would ask Ufland, "What do you see in Scorsese and De Niro?"
"When your clients are young and doing revolutionary work, often people don't get it," he noted.
In particular, Ufland remembers a Los Angeles screening of Mean Streets that prompted the head of the William Morris motion picture department to walk out during the credits. As he left, he asked, "Why'd you waste my time with this?"
In fact, it was European movie-goers and innovative filmmakers like John Cassavetes who became early supporters of Scorsese and started whittling away at the resistance until mainstream U.S. audiences climbed aboard.
"There was an exhilarating feeling shared by all of us who were believers and were banding together to ward off the naysayers," Ufland said. "I remember when Bill Haber, who later became one of the founders of Creative Artists Agency (CAA), told me that he kept all my memos about Marty and Bob under the glass top of his desk."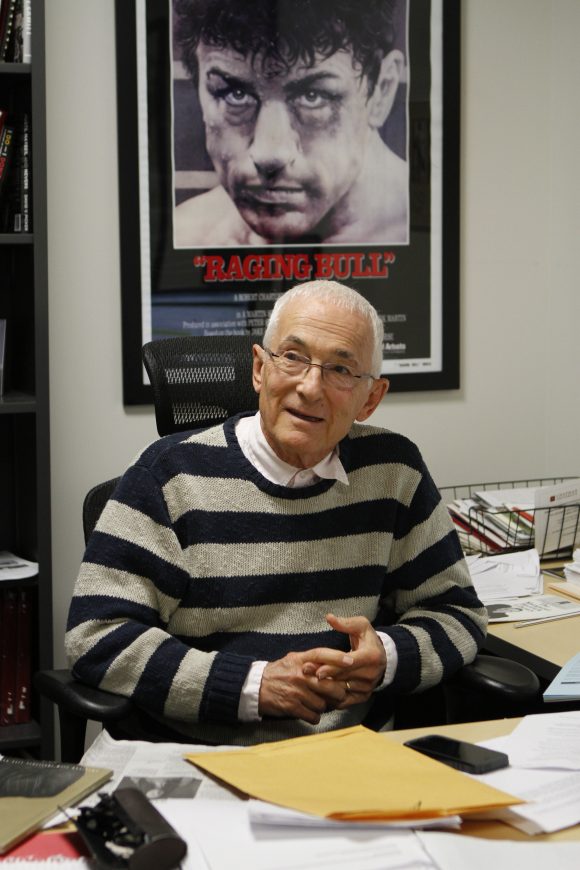 The experiences of that time drive home lessons that Ufland now shares with his students.
"No one knows what is going to work and what is going to flop, and the only way to ensure failure is to never try in the first place," he said.
Those who take Ufland's classes say they feel encouraged to embrace such fearlessness. Will Simmons '18 took his "Exercising Your Creativity" course and emerged with a fresh perspective.
"You draw close to your classmates, and that allows you to develop the most accurate sense of yourself," said Simmons, a creative producing major. "I had always felt like I had to put on a front for everyone. I learned it's about being authentic."
Those who show that they are committed to a vision and to succeeding in such a highly competitive industry also learn that they have a fierce advocate in Ufland. In that way, he's now supporting students the way he did his clients and later those with whom he collaborated as a producer.
"You don't need 20 breaks; you need that one person who believes in you," said Aaron Keteyian '18, a creative producing major. "For his students, Harry can be that guy."
It doesn't hurt that Ufland's contact list reads like a who's who of Hollywood insiders. When he brings speakers to class or organizes trips to industry offices, students get to ask questions of agency and studio presidents or Oscar-winning producers.
When they visit places like the home of CAA, they also get to meet Chapman people Ufland has helped get a foot in the door.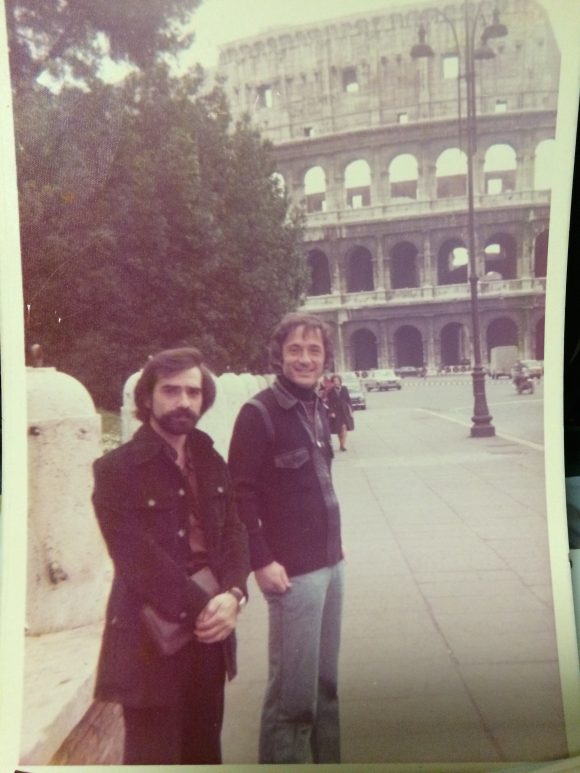 "When one person finds out he's in the building, the word gets around fast and all the Chapman alumni start coming down, one by one, to say hi," said Arianna Gomez-Almaraz '13, now a third-year at Chapman's Fowler School of Law.
"His passion for you as a student really stands out," she added. "It really makes you want to excel to meet his standards."
Stay hooked into the Ufland email chain and you just might earn a chance to meet an authentic industry icon. For instance, 45 students got to spend a recent Monday night at a Beverly Hills event featuring insights from a certain director and producer who still appreciates that back in the day, before anyone knew him, he had a powerful advocate in his corner.
Let's just say that Scorsese wasn't thinking of his old friend Harry Ufland when he titled his most recent film Silence.
"It's not just that Marty is talented and has this amazing knowledge of films, but his passion for history, for art, for music, for excellence made me step up my own game," the agent-turned-professor said.
Funny, but Scorsese could probably say the same thing about Ufland.
Display image at top: Legendary filmmaker Martin Scorsese chats with Chapman University students and Professor Harry Ufland after a recent talk in Beverly Hills. (Photo: Dennis Arp)