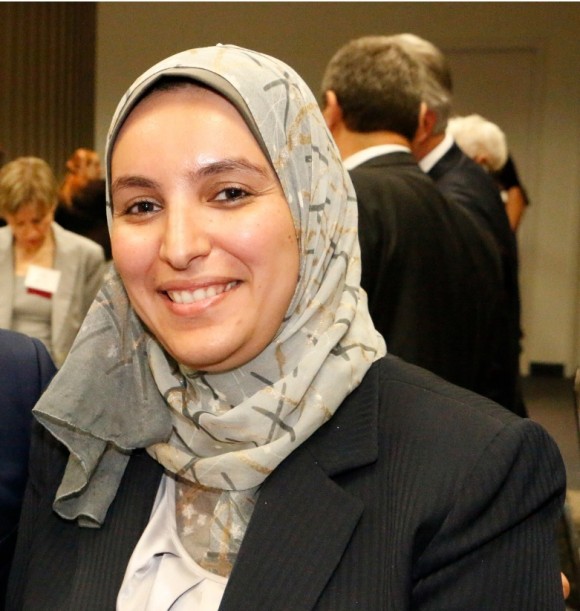 I hate politics. But unfortunately it has been impossible to avoid campaign rhetoric the past few months, even though my mum has been advising me all the way from Egypt not to engage in any political conversations. She always says, in a lower voice on the phone, "You know, someone might be watching you." I used to just laugh and assure her that she had nothing to worry about. Until Donald Trump suggested a
ban on all Muslims traveling to the U.S.
, it never hit me that she might actually have something to fear.
My thoughts changed again just a few days later, despite how hurtful and outrageous Mr. Trump's comments were. In fact, I started to feel "thankful" for Mr. Trump and his comments because I think they actually benefited American Muslims and Americans in general.
Here's why.
His comments brought Muslims together.
For the first time in years, Muslims around the world are united. We have raised the largest amount of money for victims of the San Bernardino attack, participated widely in vigils, interfaith events and rallies, and reached out to non-Muslim American friends, neighbors and co-workers to help demystify Islam. What happened in Paris, Boston, San Bernardino and other places is not only against Islam but also against human nature. Our religious leaders are sharing a message of kindness, love and peace for the whole of humanity.
Mr. Trump helped empower Muslim women.
Most of the activists speaking up to refute Mr. Trump's comments are Muslim women. Despite misconceptions of oppression, many of us for years have been sharing a message of female Muslim empowerment. In fact, here at Chapman University Leatherby Libraries, we hosted an exhibit titled
Empowering Muslim Women
in which we showcased the role of women in Islamic history.
He helped us realize that Islamophobia is real. Despite receiving two hate letters myself, I continue to feel overwhelmingly empowered. But after Mr. Trump's comments, there were reports of mosques being vandalized, Muslim men and women receiving insults, and children being called names in school. I consider myself lucky to work in a place where everyone is supportive. My supervisor and mentor, Dean Charlene Baldwin of the Leatherby Libraries, took time to talk to me about Mr. Trump's comments so I knew I was appreciated. She also saw that the hate letters were investigated. In addition, the Rev. Gail Stearns, Ph.D., dean of the Wallace All Faiths Chapel, stood with the Chapman University Muslim Community to share a clear message that was reflected in a logo Dr. Stearns created. It reads "Not in our Community: Stop hate crimes against Muslims. Stand up for love, not for hate."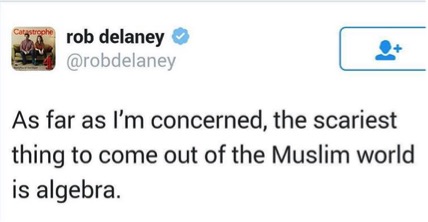 Mr. Trump's comments prompted others to restore our faith in America – and humanity.
I was really close to losing faith in the "real America" of my dreams. I had begun to question the application of freedom of religion, and the Constitution's promise of equality, justice and fairness. But in the months after Mr. Trump made his comments, America responded with love and support. I hear a police officer in New York wore a headscarf to show solidarity, while others organized
"Wear a Hijab Day"
to show support. Neighbors and co-workers are calling, emailing and texting Muslim friends to show they are here for us. Some people even found opportunities for humor.
Sometimes the most powerful messages are delivered with a hug or a pat on the shoulder just like the hundreds I have received. These actions are what we all need in times like this. They make me feel the beauty of this campus community and this nation.
So thank you, Mr. Trump. It may not have been your intention, but your words showed me that the beautiful spirit of my adopted country endures.
Essraa Nawar is the development coordinator for Leatherby Libraries at Chapman University. A version of this story originally appeared on
The Huffington Post
.