By the time I hit my early 20s, I had quit within a year every job I'd ever had. I craved a workplace that rewarded self-starters who wanted to shape their workplace environment in exchange for flexibility. I was still trying to finish my undergrad but had no prospects for a stable career. With graduation fast approaching, I thought the fun part of my life was over.
As a history major at Chapman, I loved my studies as well as my work in the Summer Undergraduate Research Fellowship (SURF) while writing my senior thesis. Although I enjoyed collaborating with like-minded peers, working on projects and testing new technologies for research, I didn't want to go to grad school or go for a Ph.D.
I had wanted to be a writer since I was 8, but I wasn't really sure what kind I wanted to be, or how I would make a living. I had published an essay through the Iluminación program where I also mentored Orange High School student writers, but the idea of writing on a professional level was terrifying: Putting myself out there to be rejected, promoting myself and not having a stable income were big fears for me.
I spent a lot of hours scrolling through websites on LinkedIn and the Chapman Handshake website, a tool connecting Chapman students with employers. I kept seeing writing jobs in esports, a field with which I wasn't really familiar. Still, I had always loved video games, and I was intrigued. Over the next few months, the number of posts by employers looking for esports writers seemed to grow steadily.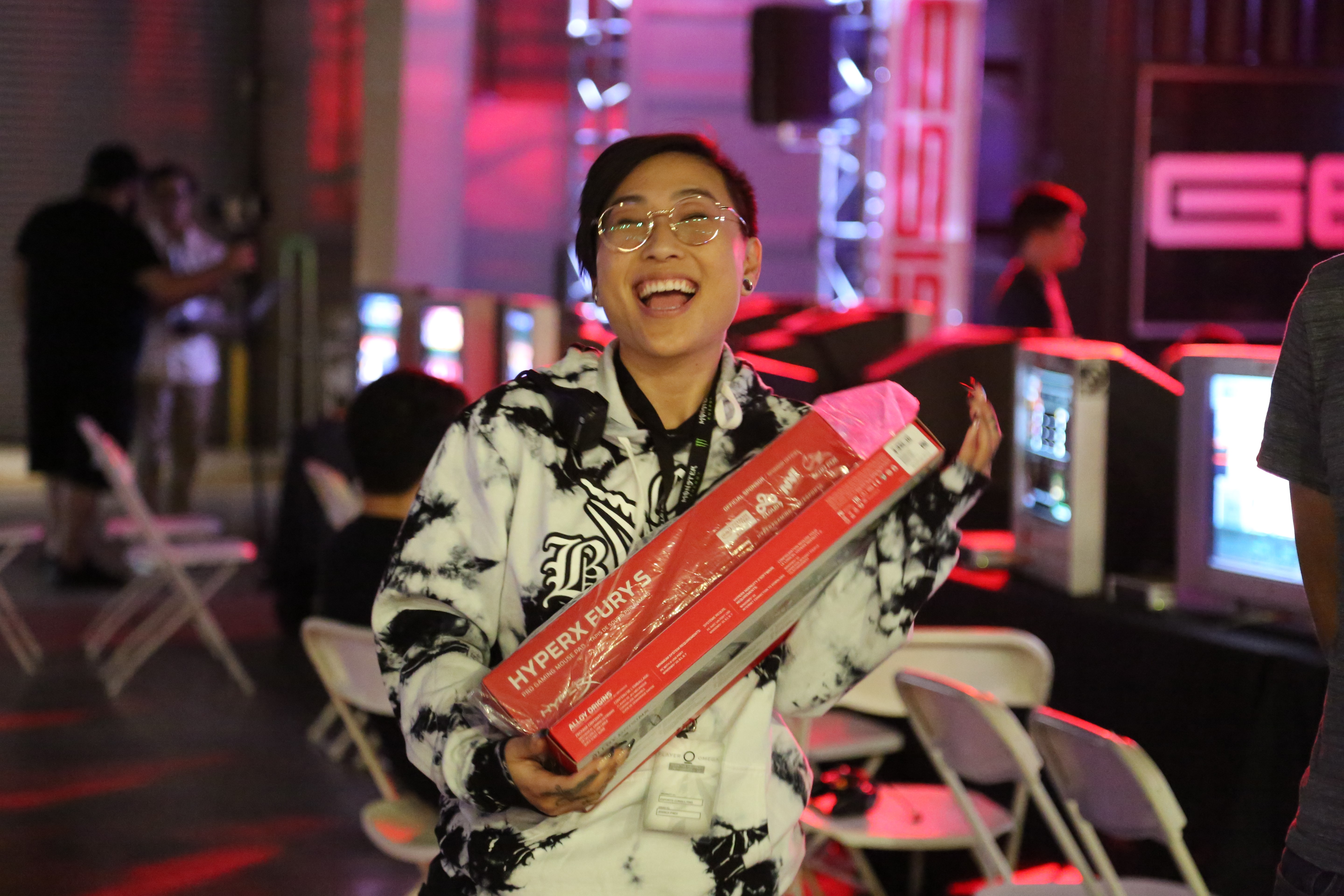 After some investigating, I managed to finagle the email address of the content and communications manager for ESL, the world's largest esports league, and I managed to secure a contract position writing marketing content for ESL's website, mainly covering Halo Pro League tournaments. At the same time, I was writing for a few other sites to gain exposure. One site offered me a press pass for PAX West, a huge gaming convention in Seattle.
PAX West was the first time I had ever met with other industry folks in real life, and it ended up being a pivotal point in my career. I met two indie game developers who were launching a game marketing platform and they needed help getting started. I joined their team, and after seven months of preparation, I helped launch my first startup.
Launching the platform was the hardest thing I had ever done, but I thrived on the challenge. I fell in love with startups. I realized that tech startups would allow me to do so many of the things I loved while I was at Chapman: write, collaborate with a team and create efficient systems for sharing information. Startups would let me take on different roles building and shaping company culture while working remotely. On the platform, I helped with user acquisition and retention as well as onboarded clients helping them get the most out of the services. I learned content strategy, business development and B2B marketing.
Now I consult for early-stage startups in the esports space, helping teams find their identity and develop marketing strategy and brand identities. In the past six months, I've helped launch three startups: a gaming and esports festival, a prize-payment app and a fund that invests in Latin American esports. I provide resources and support for each startup, ranging from copywriting to project management.
Looking back, I never would have thought I would end up where I am. Arguably the biggest hurdle I had to overcome was my fear of failure. I have definitely made a lot of mistakes throughout my career, and I will undoubtedly make more. I'm so grateful to everyone on my journey who has given me the opportunities to try new things and make mistakes – especially the team at ESL that first hired me, and my parents, who have always supported my unorthodox path in an emerging industry.
I thought that when I graduated and entered the workforce, I would have to give up a lot of my dreams. But working with esports startups has provided me with everything I could have wanted in a career.