The second year of the Orange County Register's list of top influential game changers was filled with Chapman's faculty, alumni, trustees, fellows and cabinet members. Included on the "100 Most Influential People" list are: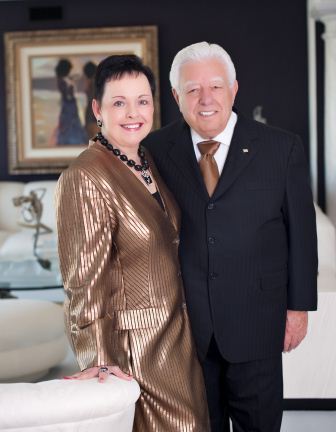 Trustee Paul Musco and his wife Marybelle, who have the front row ticket to see the future of the arts at Chapman. As the leading donors for the soon-to-open Marybelle and Sebastian P. Musco Center for the Arts at $38 million, the Muscos afforded Chapman the opportunity to bring campus performing arts to a world-class, professional stage.
As Paul said in a tour of the center, "It will be the best." Outside of the performing arts center, the Muscos also treat the Chapman campus to an annual pasta and pizza dinner, with gluten-free and vegan options of course. Lovers of the arts (opera in particular for Paul) they give their time and resources to advancing arts education.
Rueben Martinez, Chapman Presidential Fellow and local icon, is a huge influence not only in the community, but for Chapman as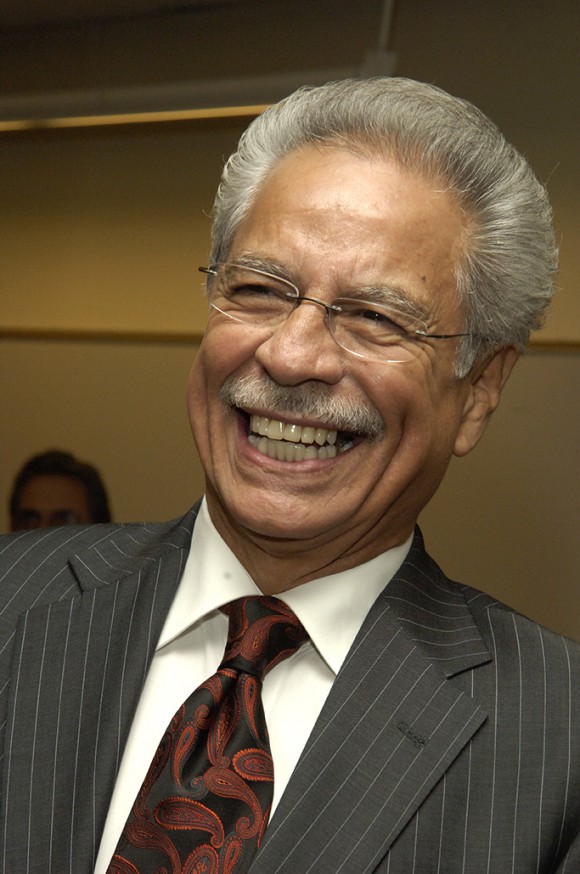 well. Martinez, the founder of the Libreria Martinez de Chapman University, works hard to advocate the benefits of an education to local schools and families as well as promoting literacy.
A stand-out figure with Chapman, Martinez helps expose students to the advantages that seeking higher education can bring. An author himself, Martinez is writing his second bilingual book, Happily Ever After, due to publish this year.


Co-founder of
Black Hill Press,
 
Kevin Staniec
 '01 BFA
film and television production
, is a proponent of literary locals.
Black Hill Press
, which publishes novellas, is just one of his many efforts to help arts and writing flourish in Orange County. His Summer Writing Project helped authors, some of whom are also Chapman alumni, write with feedback from readers. The project reached some 300,000 readers and writers this summer alone.

Moving forward into 2016 Staniec is looking to set up a brick and mortar home for the
1888 Center
— his organization dedicated to enriching the arts and writing narrative of the region through educational programs, collaborative arts and publication.
Dean Bob Bassett of Dodge College of Film and Media Arts started off in 1981 as Chapman's
first film professor. In 35 years, film at Chapman has taken off under his direction, transforming into an undergraduate major, growing with the building of Marion Knott Studios and now home to Chapman Filmed Entertainment an in-house production company, one of the first of its kind.
The first movie produced, The Barber,  starred Scott Glenn is now available on Netflix. Not only did it provide valuable hands-on, professional level  experience for student participants, it built a stronger bridge between the university and Hollywood. Next on the docket for Bassett is the opening of an M.F.A. in Documentary Filmmaking.
Emeritus Chair and President's Cabinet members George and Julianne Argyros are mainstay fixtures on campus, on the American Celebration stage and in Orange County.
The former ambassador to Spain and his wife have been leading philanthropists on projects at South Coast Repertory and the Segerstrom Center for the Arts, paving the way for the town square center at Segerstrom Center.  In the last two years they donated $5 million to Children's Hospital of Orange County, $1.5 million to Orange County School of the Arts in Santa Ana and $2 million toward construction of a new facility at Discovery Cube in Santa Ana.
Nationally known philanthropists Henry Samueli and Chapman President's Cabinet Member Susan Samueli made the list. The Samuelis are also generous supporters of the Sala and Aron Samueli Holocaust Memorial Library at Chapman.
Henry, co-founder of Broadcom, sold the company this past year. This
creates more time for their involvement and philanthropy at the Samueli Foundation.
Their past work through the foundation has landed the duo on Business Week's 50 Most Generous Philanthropists list more than a few times.
Part of their future is on ice — literally. They announced this past fall they will create four ice skating rinks at the Irvine Great Park.
And last, but not at all least is our own President Jim Doti. The Register heralded Doti's work since he first came to Chapman in 1974, changing it from a tiny college into medium-sized, comprehensive university with a national reputation.
Noted was his tireless fundraising efforts to  build six colleges, including the aforementioned Dodge College of Film and Media Arts and more recently the county's first School of Pharmacy. Before the school year is out the Hilbert Museum of California Art and the Musco Center for the Arts will open in February and March, respectively.
He climbs mountains. He runs races. He can, after a fashion, predict the future with the Economic Forecast. And it all started with a job as a teacher, a position he will return to after he hands the reins over to Chancellor Daniele Struppa.