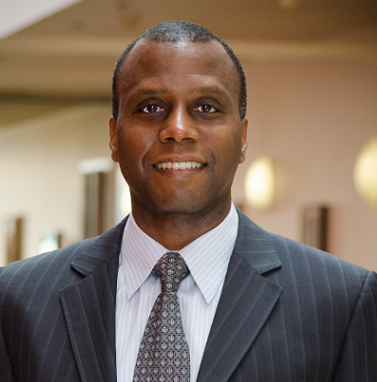 Dean Reginald Gilyard of Chapman University's George L. Argyros School of Business and Economics has been appointed to the board of directors of OCTANe, the business development accelerator that is helping to grow the future of the technology and life sciences industries in Orange County.
"Chapman University is happy to continue to support OCTANe as they expand the OC ecosystem they have already created for high tech and life science companies. Our support is a reflection of the opportunities that OCTANe creates for Chapman, as a growing and entrepreneurial university, to collaborate with companies throughout Orange County. I am particularly pleased to see Reggie joining Andrew Lyon (dean of Chapman's Schmid College of Science and Technology) on the Board of OCTANe. He will be an excellent addition because of his deep knowledge of supporting company growth and performance. Chapman University, and I personally, stand committed to the mission of OCTANe," said Daniele Struppa, chancellor of Chapman University.
Dean Gilyard joins eight other new members appointed to the OCTANe board:
Ehsan Sadri, director of clinical research, Atlantis Eyecare
Bruce Fiscus, area vice president ECS, Salesforce.com
John Casalaspi, vice president of America Sales and Marketing, Seagate Technologies
Paul Pickle, president and COO, Microsemi
Edward Sachs, council member, City of Mission Viejo
Steve Litchfield, executive vice president and chief strategy officer, Microsemi
Michael Beebe, senior vice president, ADVI
Sabing Lee, partner, Knobbe Martens
"We're fortunate to add such a diverse and talented group of business leaders to our board of directors," said Bill Carpou, president and CEO of OCTANe. "With this added insight and experience on the board, I'm confident that we will continue to grow the business ecosystem in the region, furthering OCTANe's mission."
OCTANe drives technology industry growth and innovation in Orange County by connecting ideas and people with resources and capital. Its members represent Orange County technology executive leaders, entrepreneurs, investors, venture capitalists, academicians, and strategic advisors, all working together to fuel innovation in the OC. The organization has helped more than 800 companies via the LaunchPad™ SBDC accelerator. LaunchPad™-certified companies have received more than $847 million in investment and equity exits. OCTANe annually welcomes more than 7,000 people to its programs and events. More than 2,000 business leaders throughout the Orange County region are OCTANe members. For more information, visit www.octaneoc.org.