Update: Since this post first published, it's been announced that Gov. Jerry Brown will attend the tribute and panel discussion. The event has been moved from Beckman Hall to the Fish Interfaith Center.


Chapman University will host Milan Panic, former Prime Minister of Yugoslavia and successful American entrepreneur, to discuss his life and career on Tuesday, Oct. 20, at 5 p.m. in the Fish Interfaith Center. The event is free and open to the public.

"Milan Panic is regarded as a statesman, an entrepreneur, a savvy businessman, and a philanthropist," said James L. Doti, Ph.D., president of Chapman University. "But most of all, he is a purveyor of peace."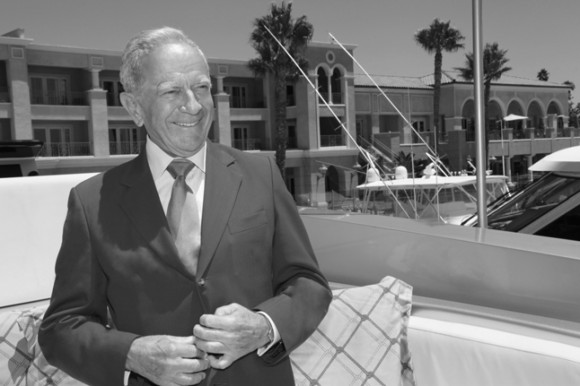 Panic's life—articulated in his book,
Prime Minister of Peace; My Struggle for Serbian Democracy
—is the epitome of an American success story. After surviving World War II as a teenager in Serbia, Panic came to the United States to escape both the memories of war and the Communist way of life. In the 1950s, with only $200, he launched a pharmaceutical company called ICN in Pasadena, Calif. The company became extremely successful and is credited with saving the lives of millions through the research and development of medications to treat a variety of ailments including Hepatitis C.

In 1992, Panic accepted the call to become Prime Minister of then Yugoslavia, making him the first American to hold a high-ranking political office in a foreign nation.

"I wanted to turn that country into the California of Europe," Panic is known to have said.

During his service as Prime Minister, Panic became well-known for his "Speech of Peace" address to the United Nations General Assembly. He was named one of the "Europeans of the Year" by the
Wall Street Journal
in December 1992. He continued working toward democratization in the Balkans and was instrumental in initiating and organizing the Dayton Peace Agreement that ended the 3 and ½ year-long Bosnian War.

Panic is the chairman and CEO of MP Biomedicals, formerly ICN Biomedicals. He was founder and former chairman of ICN Pharmaceuticals, now known as Valeant Pharmaceuticals, a multibillion dollar company he launched in 1959.

"This event will be a singular event in the life of Chapman University," said Charlene Baldwin, dean of Chapman's
Leatherby Libraries
. "He is a man rich in knowledge, business, and organizational leadership who has played a pivotal role in history. He generously shares his life experiences."

The event is free and open to the public. Complimentary signed books will be available for all attendees.