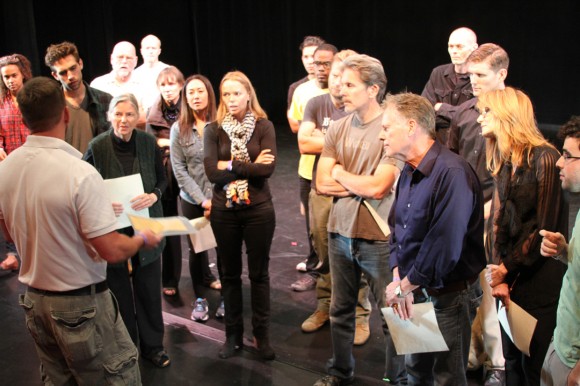 An all-star Hollywood cast (and one famous newspaper columnist) lifted the play
If All the Sky Were Paper
, written by Chapman University's Andrew Carroll and directed by Chapman's John Benitz, to new heights recently.
On June 9, the play, based on selected battlefront letters from the tens of thousands collected by Carroll, director of the university's new
Center for American War Letters
, was performed at Culver City's Kirk Douglas Theater with a guest cast that included Oscar nominee Laura Dern (
Rambling Rose
,
The Fault in Our Stars
), Gary Cole (
Veep, The Good Wife
), Ken Howard (
The White Shadow
, current president of the Screen Actors Guild), popular columnist Dear Abby (Jeanne Phillips, who writes as Abigail Van Buren), Jim Beaver (
Supernatura
), Lauren Bowles (
True Blood
), Blake Berris (
Days of Our Lives
), noted acting coach Sandra Seacat, Chapman University theater professor Michael Nehring, and more, including several U.S. military veterans.  Chapman alumni in the cast included Sam Weiner, Emma Turpen, Garrett Schweighauser, Matthew Gallenstein, Katie Gunderson, Conor Brown and Chase Cargill.  Current Chapman student Josh Dominguez was also a key member of the cast.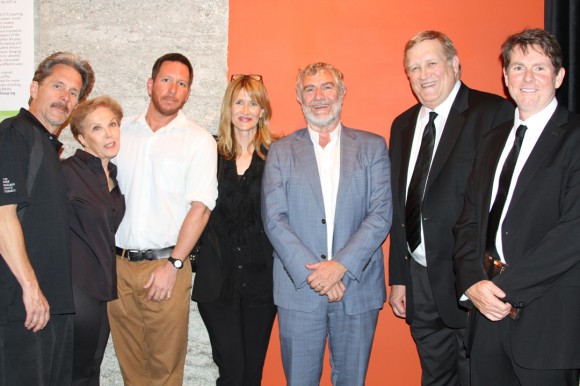 A sold-out audience enjoyed the powerful show, which Carroll and Benitz have continued developing since its world premiere at Chapman with an all-student cast in 2010.  "It's wonderful," said "Dear Abby" (Phillips) between rehearsals.  "I can't tell you how much it's meant to me to be a part of Andy's project all these years, and now to have another chance to actually be part of the performance."  The Dear Abby column, which printed Carroll's appeals for Americans to donate their war letters — both from the battlefront and the home front — from every U.S. conflict, was vital to the success of Carroll's ongoing Legacy Project, which has now amassed more than 100,000 American war letters from the Revolutionary War to the current conflicts in Iraq and Afghanistan.