Amanda Sullivan '15 researches performance anxiety and perfectionism among dancers for several good reasons. She's a dancer. She's a perfectionist. And man, oh, man does she get anxious before a performance. From clammy hands to self-defeating thoughts.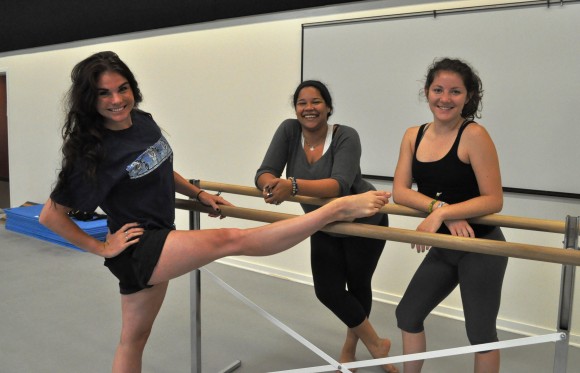 "It does prohibit me at times from showing my true potential," Sullivan says.

So there was more than a little passion in her research project "A Double-Edged Sword: Perfectionism and Performance Anxiety in Collegiate Dance Majors." And there must have been a healthy dose of perfectionism, too, because the paper impressed academic reviewers and has been accepted for presentation at the Medical Problems of Performing Artists conference in Snowmass, Colo., later this month. The conference is hosted by the Performing Arts Medicine Association.
'No pressure'

The Seattle native will be among the presenters during the conference's plenary sessions.

"I'll be sandwiched between an M.D. and a D.P.T. No pressure," Sullivan joked.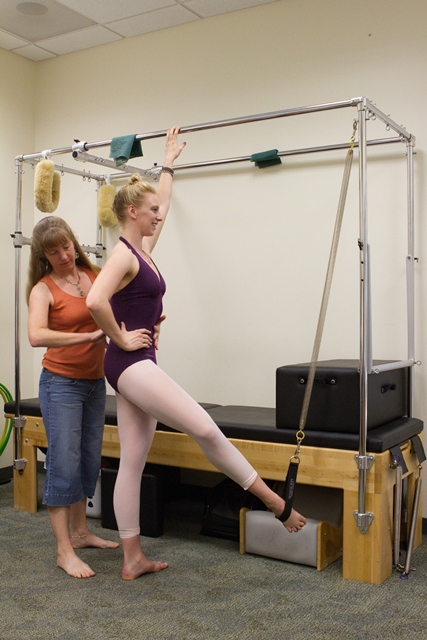 Sullivan says her work revealed that concert performers have lower anxiety levels, compared to commercial dancers competing for film and television work. Although she didn't study why that is, she has a hunch that the fiercely competitive nature of the industry is a factor. Her advising faculty member,
Robin Kish
, assistant professor in the
Department of Dance
, says the work is a valuable contribution to the science of performing arts medicine.

"She's bringing up a comparison between concert performance and commercial work, which the dance science research hasn't really looked at before," Kish says.

Next, Sullivan says she'd like to research what techniques best help dancers deal with anxiety. Meanwhile, at the conference she'll tap into a strategy that calms her — a positive environment full of encouragement. She'll have plenty of that, since five other Chapman dance students will also attend the conference to present posters on their dance research.

Among them are Rachel Sustek '15 and Reanna Comstock '15, both of whom say the opportunity to conduct and present research at major conferences fits well with their ultimate career goals.
Stepping into research

Sustek '15, who is also earning a minor in kinesiology and researched snapping hip syndrome, a condition familiar to most dancers, looks forward to a performance career, but is planning for the days that follow.

"I know that there's going to be a point in my career when I'll want to focus on the healthcare side. I want to continue to be involved in the dance world and help dancers be healthy and keep their bodies in one piece," Sustek says.

Reanna Comstock '15 is already working as a dance instructor and used her professional studio experience to shape her research, which evaluated the types of injuries young dancers sustain from acrobatic dancing, versus traditional dance genres.

"I thought it was interesting to see the different types of injuries so we can be more aware of what we can do to prevent them in the future," says Comstock, who is also earning a minor in integrated educational studies and plans to pursue a teaching career.

Also presenting posters at the conference will be: Jordan Anderson, Dance Movement Therapy An Option for Psycholtherapy; Kelsey Cena, Female Dancers and Athletes: Roots of Perfectionism; and Taylor Keeley, Vegetarian Dancer Nutritional Requirements.

Kish will also be busy at the conference. She will co-present Performing Arts Jargon at a special pre-conference symposium, is an invited member of a dance panel discussing dance competitions – Sullivan will also be a participant – and will be the dance education specialist in a dance medicine workshop, which will focus on injuries, causes, treatments, training adjustments and rehabilitation.

In addition, the students will present a recital performance of "Uhh …" a piece choreographed by Katie Gossen '15.