This story appeared in the spring 2014 issue of
Chapman Magazine.
For Oliver Bogner '15 and other Chapman student achievers, real-world success is more than a concept.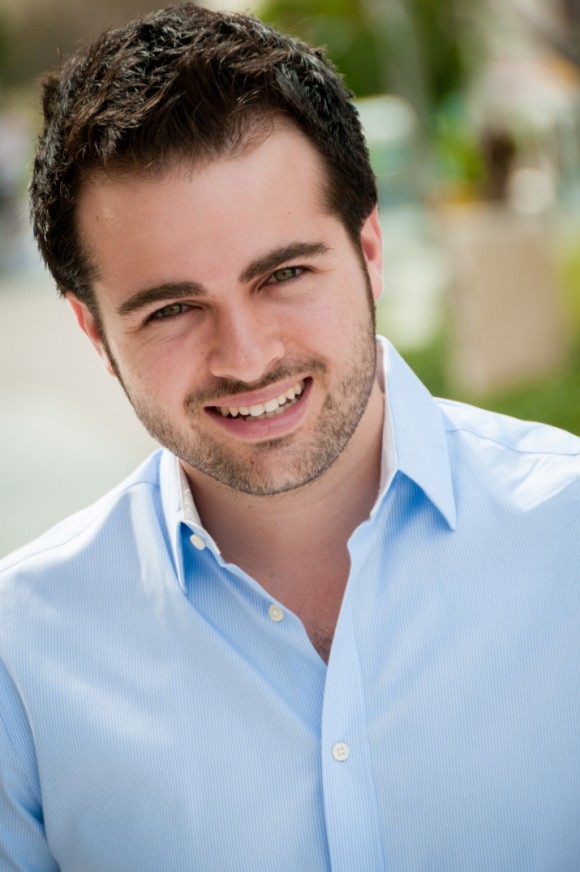 Maybe it was a throwaway line, maybe it wasn't. Either way, when Oliver Bogner was a high-school DJ and his independent film producer dad quipped, "Your life would make a good reality TV show," the 15-year-old didn't laugh. Instead, he turned the concept into a pilot that the E! network bought. And now, six years later, the ideas for potential new hits just keep coming.
Though he's but a junior at Chapman University, Bogner '15 oversees his own company and has four shows in production, including the prime-time hits Kim of Queens on Lifetime and My Five Wives, a show about a polygamist that airs on TLC. At the same time, he's working on two shows for Discovery, with others in various states of development for Nat Geo Wild, A&E and Syfy.
Forbes
magazine has noted his achievements, naming him one of its All-Star Student entrepreneurs and highlighting his work in its 30 Under 30 feature.
"Things have kind of exploded," Bogner says of his producing career. "We're budgeted for 52 hours of original television this year, so this has turned into a ridiculously exciting time."
And Bogner isn't alone as an ahead-of-his-time achiever at Chapman. Other students are also carving out successful careers at the same time that they're meeting with professors and cramming for tests. All it takes is heaps of talent, the confidence to challenge conventional thinking and a willingness to juggle two full-time pursuits.
Bogner knows all about that juggling act. He's carrying 18 units this spring as a television/broadcast journalism major in Dodge College of Film and Media Arts while he also pitches ideas to network executives.
He says he doesn't feel intimidated, even when he's easily the youngest person in the meeting room. "They're not expecting a 21-year-old kid with a baby face to walk in and sell a hit TV show," he said. "So you've got to know what you're talking about. But if you do, no one questions you."
Bogner added that he thrives on the demands of his schedule.
"If you don't experience intense emotional and physical pain, you're not doing it right," he said. "I always have to prove myself, but that's the way I like it."
Agent of Change
When Evan Brennan (J.D. '15) was asked why the textbook for his "Professional Responsibility" class was covered in linear tabulations, he smiled. He was calculating the probability of college football players being on an all-star game watch list and then, after training camp and the draft, actually making an NFL team.
"I want to ensure that the all-star game that I'm looking at is a good indicator of NFL talent-
to-be," he said, "as opposed to a list of the other several thousand (players) with the aspirations but not the transferable talent to go from college to the pros."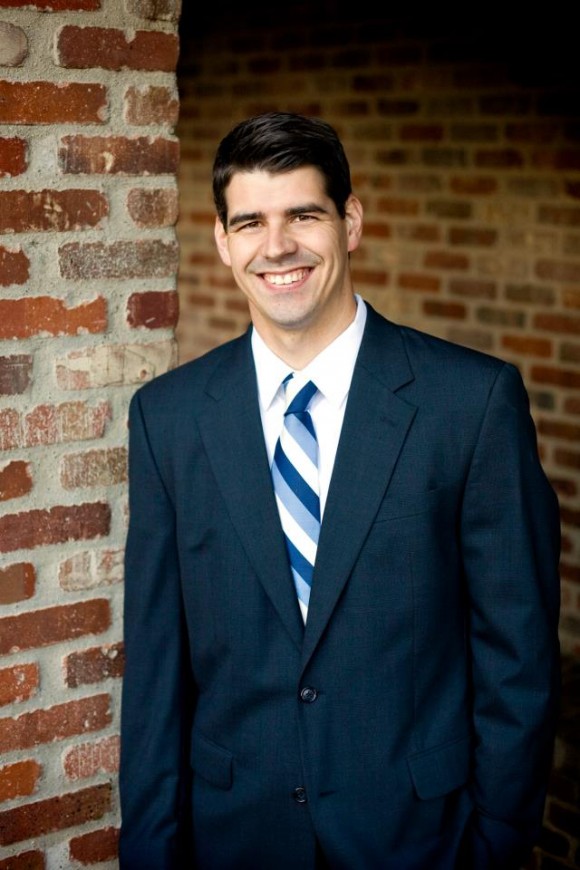 In layman's terms, Brennan was on the prowl for his next client.
While attending Chapman's Dale E. Fowler School of Law, Brennan is one of a very few students in the nation to pass the NFL Agent Exam. He has also completed an award-winning capstone research project in which he devised a business plan to launch his own sports agency.
"I've been fortunate that I've been around and seen so many others' successes and failures, that I have a good idea of what to do and what not to do," he said.
He got a lesson in the latter when he worked for a successful agent in Atlanta. He stumbled in some assignments and started questioning his career choice. Ultimately he decided "to give it everything I have," he said. "I made extra phone calls, researched inquiries and asked more questions to gain insights."
And now he's known as the agent "who's willing to get after it when others are less than willing," he said. He often works with small- school players who struggle to gain exposure.
"I work to ensure that they're known to teams and get a fair shot throughout the process," he said. "It's not easy, but the satisfaction I feel when they get that phone call from a team is enormous."
Camera Ready
You might guess that landing a play-by-play job with ESPN3 while still a senior in college requires an early start in the business. That's certainly the case for Trent Schlom '14. High school announcing, local cable, Chapman Radio, Fox Sports prep reporting — Schlom has done it all.
He definitely possesses a natural-born dynamism in front of a camera. The television and broadcast journalism major is now a Big West Conference play-by-play announcer, covering basketball, volleyball, baseball and softball.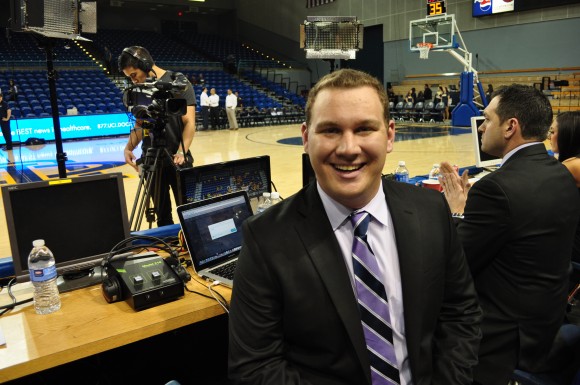 "When you get a student like (Trent), it's almost like they're your assistant teacher. He's a good guy and he's super talented," says Pete Weitzner, associate professor, and director of the broadcast journalism program at Dodge College.
Schlom says he first picked up a microphone as a child and "drove everybody nuts." It was a good choice. He caught the attention of Fox Sports, which hired him to be a spotter at local high school games when he was just 15 and his parents had to drive him.
When he entered Chapman, though, the real polishing began, he says. He recalls senior student editors letting him know when he "didn't deliver" on Chapman News broadcasts. And he was pushed to tackle topics beyond sports. He produced and hosted Chapman News' 2012 Election Night coverage, a live program that was awarded the Dodge College Cecil Award for Best Television Show.
"That night is still the proudest moment of my life and the toughest of all the things that I've done," he says.
These days, ESPN3 is certainly keeping Schlom busy. Through February, he did play-by-play for both men's and women's basketball games. In March, he announced Big West women's tournament games at the Honda Center in Anaheim. Schlom can think of no better place to be.
"At this point, I never thought I'd be where I'm at," he says. "It's great."
Mr. Commissioner
Want to see just how slowly wheels can turn? Get into politics.
That was one of the first lessons for Connor Traut '16 when at age 18 he was elected to the civic council in Ladera Ranch, Calif. So he started working to speed things up. When a law-enforcement request was going nowhere, he helped lead an independent fundraising effort that netted new police bikes and the officers to use them.
"That was my baptism of political fire," he said.
Now Traut, 19, a double major in economics and political science, is the youngest member to serve on the Juvenile Justice Commission in Orange County. He's working to create programs that focus on gang prevention in schools and stopping juvenile sex trafficking throughout the county.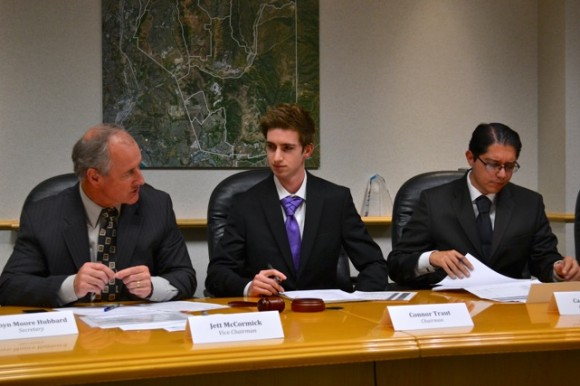 "The judge who appointed me told me he wanted to make sure I could hold my own with other county officials and commissioners, and he didn't want me to be a youth commissioner," Traut said. "My response was that my age doesn't mean nearly as much as my experience and my ability to respect other ideas and bring about a collaborative solution."
Traut first became interested in leadership and service at 14, when he and some fellow Boy Scouts received a city council commendation. Everyone else in the group left after they got their award, but Traut stuck around for the rest of the meeting.
"I was on the edge of my seat," he said. "It changed me to see how easy it is to get involved and how few people do it."
During his journey, he has been mentored by a number of people, including Anaheim City Council Member Jordan Brandman. Chapman political science professor Fred Smoller, Ph.D., and adjunct faculty member Sukhee Kang, a former mayor of Irvine and congressional candidate, have helped him "learn theory and then, in depth, how to apply it," he said.
In general, service has helped Traut determine the issues about which he is passionate.
"It's not about the title or power or money," he said. "I see it as based on what I can do, where I can be unique and how I can create the most impact."
The Perks of Entrepreneurship
Anyone who has taken up the challenge of operating a restaurant or café swiftly realizes that the hours can be long and the work hard. At least Tatiana Boustani '14 knew what she was getting into. Her parents are entrepreneurs, and her first job was as a hostess at her father's restaurant when she was 15.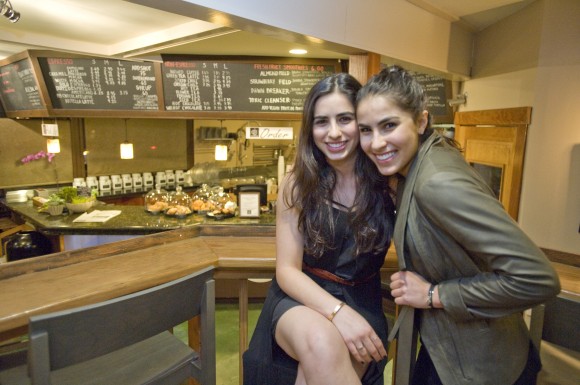 Now that she's the owner-operator of the Chapman Coffee House on Glassell Street just across Walnut Avenue from campus, she also knows the rewards of running her own business.
"I've wanted to be in the restaurant industry for a few years now and have been searching for the perfect location for a while," said Boustani, a business administration major with an entrepreneurship emphasis in the Argyros School of Business and Economics.
"When this property was listed for sale, my parents and I saw so much potential and were very excited."
Boustani has moved quickly to put her stamp on the coffeehouse. She expanded the dining space slightly and added a window that brightens things up. A redesign includes new paint and a shift to modern furniture and décor. As for the menu, she's added new healthy choices such as a hummus wrap, mango Asian salad, Mediterranean quinoa salad and acai bowl.
As she implements the changes and meets day-to-day challenges, she draws on lessons from her studies, "from optimizing inventory to managing employees and solving customer disputes," she said.
And the education continues.
"I've learned so much these past few months," she noted, "not just about the business but about myself."