From data science labs to dance studios to daily life in outer space, it takes a stratospheric level of creative energy to slip the surly bonds of conventional thinking.
Even at an ambitious university like Chapman, where researchers are driven by curiosity and regularly push through barriers to achieve breakthroughs, the creep of complacency looms. That's why high standards set by faculty who champion innovation are so important to a university's success, says Martina Nieswandt, vice president for research at Chapman.
"I was drawn to Chapman by the dynamism of this community of scholars," said Nieswandt, who began in October after 11 years at the University of Massachusetts Amherst, the last five as associate vice chancellor for research and engagement.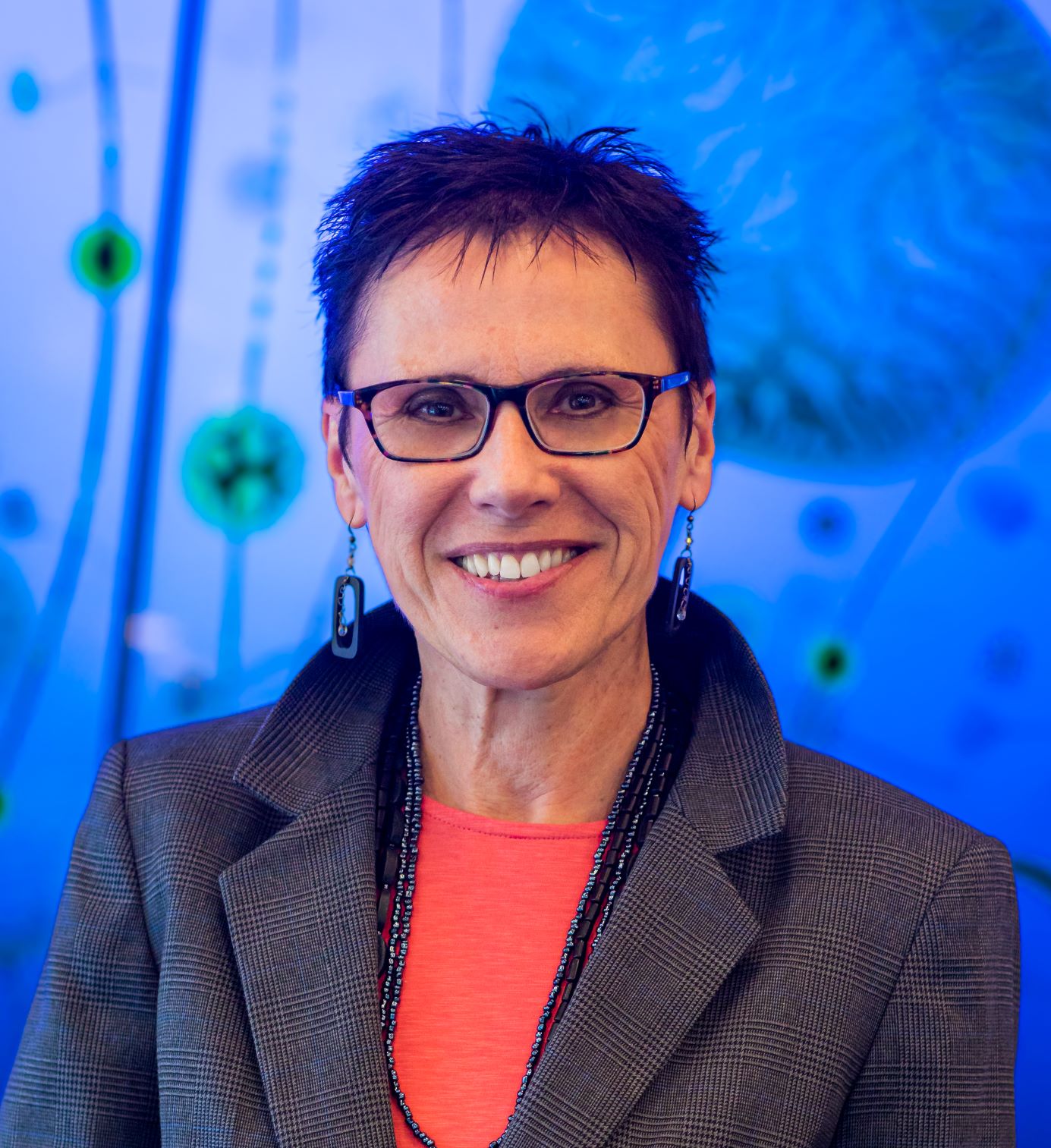 "I'm confident that at Chapman, we will continue our rise as a nationally ranked R2 institution in part because the bar has been set high and is being raised all the time by our faculty leaders," Nieswandt added.
Creating a Blueprint for a Continuing Climb
Those game-changing scholars are like rocket fuel for a university on the rise. It's no wonder, then, that as Chapman has made a steady climb in national rankings, it has also seen an increase in faculty citations of more than 9,000% over the past two decades.
"It's clear that there's a growing recognition of the positive change our scholars are creating," said Chapman President Daniele C. Struppa.
Other signs point to the acceleration of Chapman's ascent. In its new five-year Strategic Plan, the university prioritizes expansion of graduate programs in the health sciences as well as pursuing formal recognition as a Hispanic-Serving Institution. Chapman also recently launched a comprehensive giving campaign with a goal of raising $500 million to support scholarships, faculty excellence and other initiatives, including the long-term goal of increasing the university's endowment to $2 billion by 2037.
This blueprint for future success dovetails with Chapman's ongoing emphasis on faculty excellence and innovation – a focus that continues to bear fruit in bountiful ways.
Examples abound.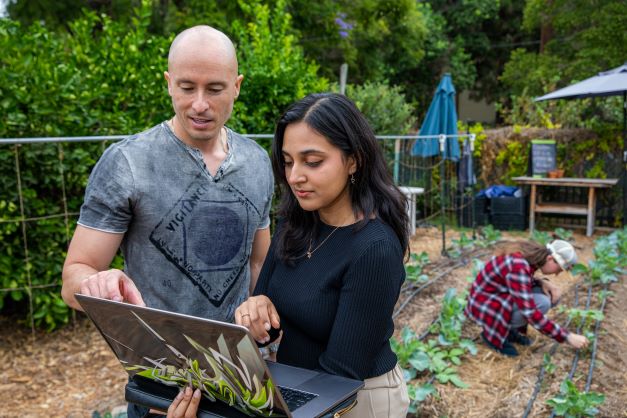 Tipping the Balance Toward Food Security
Last fall, Earth systems scientist and Chapman Presidential Fellow Joshua B. Fisher partnered with colleagues to publish heralded research that signals a new paradigm for those seeking to keep vulnerable regions from tipping into famine. The team's breakthrough research model predicted every global food security crisis within record at least three months in advance.
What's more, by applying Tipping Point Theory of climate science to soil moisture satellite data, Fisher and his team accurately predicted the length and magnitude of each food crisis.
"This is going to save lives," Fisher said to research co-author Krishna Krishnamurthy at the moment when the two realized their model had achieved its predictive potential.
That moment bookends with another, closer to the launch of the project, when the Tipping Point inspiration first struck.
"No one has done this before – let's check it out," Fisher said matter-of-factly at the time. That commitment to next-wave exploration is how Fisher, lead scientist for an International Space Station mission called ECOSTRESS, has become one of the most cited researchers in the world.
Institutional support multiplies such a fearless mindset, Fisher relates.
"Chapman fully supports this pursuit of scientific excellence," he says.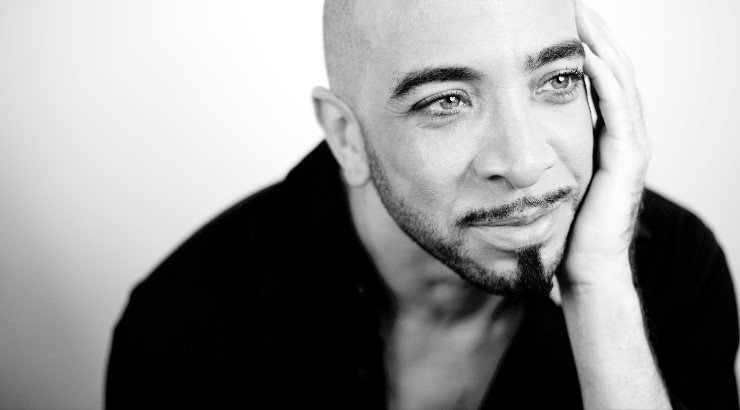 Pushing the Creative Boundaries of Artistic Expression
Dwight Rhoden pursues creative breakthroughs in a particularly artful space. For 30 years, the choreographer has been exploding boundaries to create some of the most dynamic works in contemporary ballet.
As an artistic professor of dance at Chapman, he continues to shake up the ballet world by amplifying diverse perspectives while developing works that feature a variety of styles, body types and musical influences.
Blending the foundations of classical ballet with dance forms such as jazz, modern and hip-hop, Rhoden "is opening our students' eyes and hearts as he creates a whole new understanding of ballet," says Julianne O'Brien Pedersen, chair of the Department of Dance at Chapman.
Removing boundaries is the core value of Complexions Contemporary Ballet, the critically acclaimed dance company of which Rhoden is founding artistic director. He revels in preparing the next generation of innovators by introducing students to his unique creative process, which includes capturing his ideas as poetry and prose before heading into the studio to experiment with movement.
"What I work on a lot is: How is this accessible? Will (the audience) feel what I want them to feel?" he says. "Innovation for me is being honest in your approach and looking for creative ways to say what it is you'd like to say."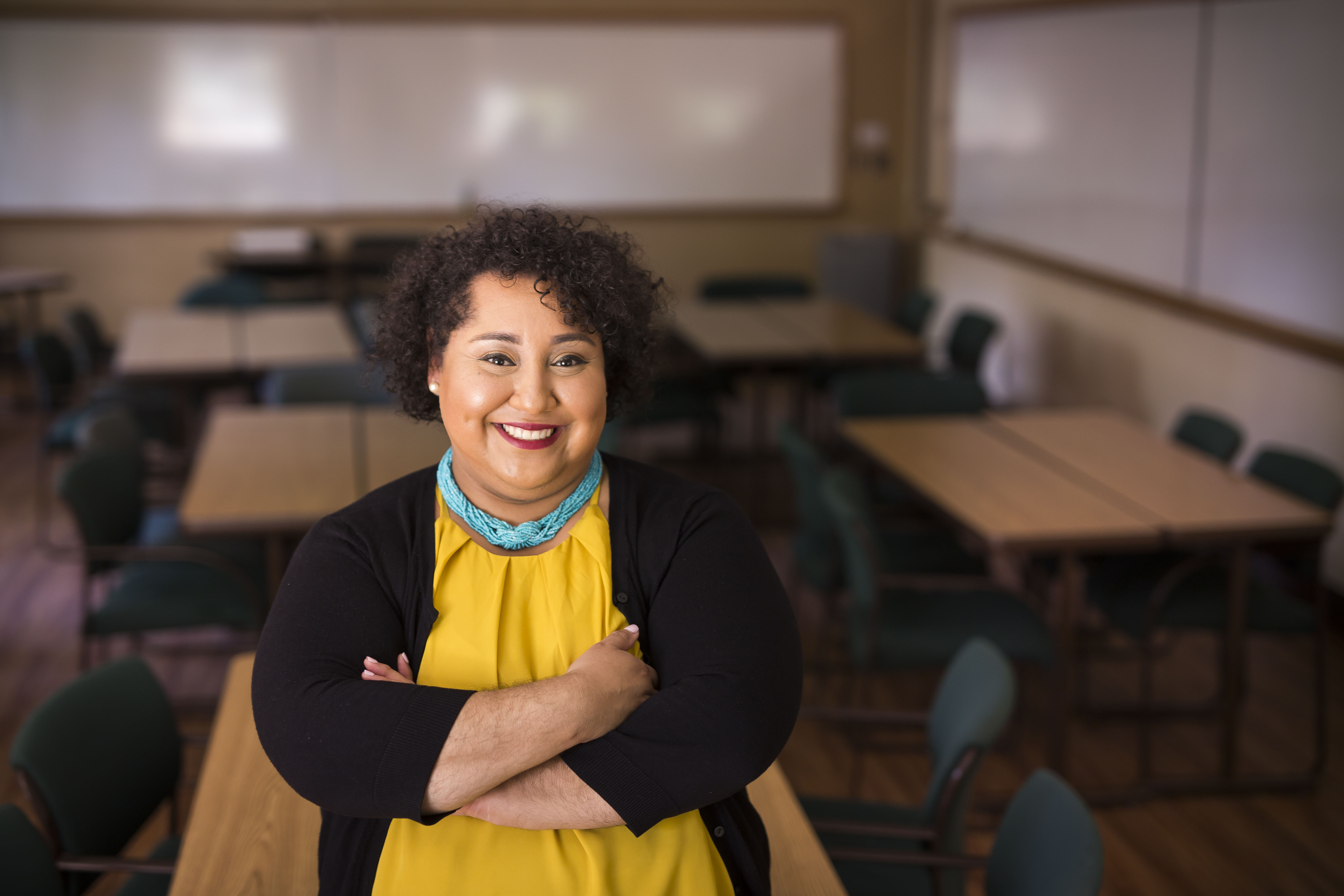 Building Bridges to Latinx and First-Gen Student Success
Stephany Cuevas' research journey includes trips all across California as she compiled insights from interviews with undocumented Latinx families. She based her project on a simple question: How do parents help their undocumented children get to college?
Answers came at kitchen tables, in living rooms and on front porches.
"Parents kept telling me things like, 'I didn't have the finances. But I can always motivate my children to succeed as students,'" said Cuevas, assistant professor in Chapman's Attallah College of Educational Studies.
Parents also shared fears that their children won't qualify for benefits, and that during meetings with their child's teacher, they struggle with the mindset that they're talking to a government official.
A first-generation college graduate herself, Cuevas published her findings in her book "Apoyo Sacrificial, Sacrificial Support: How Undocumented Latinx Parents Get Their Children to College," from Teachers College Press. The work recently won the American Association of Hispanics in Higher Education (AAHHE) Book of the Year Award, Early Career Category. In her most recent book, "Everyone Wins!" (Scholastic), she also makes the evidence-based case that family engagement benefits teachers and communities as much as students.
Now Cuevas is conveying lessons of her research to future educators in her Chapman course "Schools and Society."  She's also counseling K-12 educators during workshops and at regional and national conferences.
"One of the biggest barriers is a lack of communication between families and educators," she noted. "Creating those lines of communication takes time, which of course is in short supply. But if educators can make that commitment, we now know it can be fruitful for all parties involved."
Launching a First-of-Its-Kind Survey of Cosmic Culture 
Justin Walsh also knows a thing or two about breaking new ground to discover insights. He's leading the first-ever archaeological "dig" into the culture of everyday life on the International Space Station (ISS).
The project began after a discussion in Walsh's Chapman ethics class "Cultural Heritage in the Art World."
"One day a student said, 'What about stuff in space?' Bing. Lightbulb. As soon as she asked the question, I thought, 'Of course, stuff in space is heritage, too,'" recalled Walsh, archaeologist and associate professor of art.
Now Walsh and project colleagues are conducting the first archaeological study performed outside of Earth. They're using the methods and tools of their discipline to study aspects of space station culture, like how crewmembers interact, and how ISS living spaces inform conflict or cooperation.
"It's a microsociety in a miniworld," he says.
As Walsh explores where no researchers have gone before, he exemplifies a boundless world of discovery that welcomes the challenge not to repeat what's known but to define what can be.
Whether the source of breakthroughs is a collaborative community on Earth or the microgravity of space, it's important that a university is fully on board, fueling the drive to discover and building a culture that overflows with inspiration.