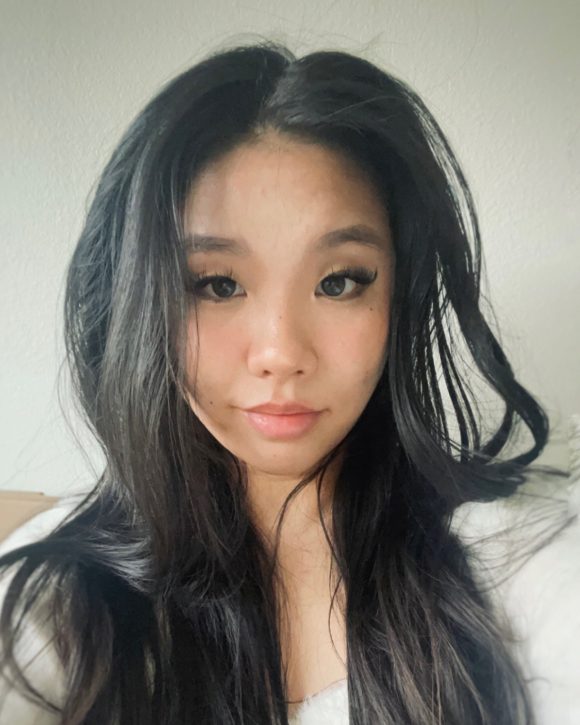 Political science student Trinity Huynh '24 will represent Chapman University as a participant in the 2023 Independent California Colleges Advocate Program (ICCAP).
Organized by the Association of Independent California Colleges and Universities (AICCU), ICCAP gives students the opportunity to participate in public policy decisions while gaining hands-on experience talking to elected state officials about issues relating to higher education.
The six-month hybrid program is designed to help aspiring student leaders develop and strengthen their advocacy, leadership and communication skills that will equip them as life-long engaged citizens and leaders. Participants are expected to commit three to five hours per week to the program, for which they will receive a total of three semester internship credits.
This year's cohort consists of 18 students selected from 14 independent colleges and universities in California. The students are grouped in three divisions – the policy and budget committee, the communications committee and the research committee. Huynh, currently in her third year at Chapman, is serving as the co-chair of the policy and budget committee for this year's cohort.
"I am responsible for leading my cohort in research bills, communicating with policymakers, as well as advocating for bills in various ways," she says. "I am very interested in advocating for equity in financial aid, as well as aiding students from various backgrounds in the fight for higher education."
This is the first time in more than five years that Chapman has had a student in this program, according to Jonathan Charres, assistant director of diversity and outreach for Chapman's office of undergraduate financial aid. Charres spearheaded the effort to restore Chapman's participation in the program this year.
According to Charres, the program allows students to sit down face to face with state lawmakers who represent Orange County.
"Students will be able to share their own experiences in higher education and advocate for initiatives, like the Cal-Grant program, and how they have impacted their academic success," he says.
"We are happy to have Trinity in the program," says Susan Reyes, AICCU advocacy manager and the site internship advisor. "She is already one of our all-stars and we appreciate how she actively engaged in the ICCAP orientation and training and has taken a leadership role as co-chair of the policy and budget advocacy team."
Founded in 1955, AICCU is comprised of over 85 independent, nonprofit colleges and universities in California and works to articulate the principles and priorities of its institutions in the higher education ecosystem of California.
Learn more about the political science major in Wilkinson College of Arts, Humanities, and Social Sciences.