The 2022 Chapman Family Homecoming was a smashing success, packed with sold-out events, celebratory crowds and Panther pride.
View this post on Instagram
Over 1,000 people attended the Chapman Family Tailgate on Saturday afternoon – a sold-out crowd that saw people lining up for tasty treats such as street tacos and chicago style hot dogs. Live entertainment was provided by Chapman student groups including The Chaptones, SoundCheck and Chapman Radio.
President Daniele Struppa warmly welcomed alumni, students, parents, faculty and staff to campus. "Your support and love of Chapman is the foundation for all that we do here," he said. "Thank you for being Chapman's biggest fans, and thank you for being here, not just tonight but for every step forward we take as an institution."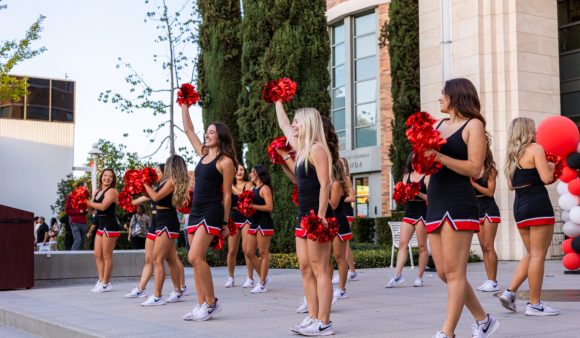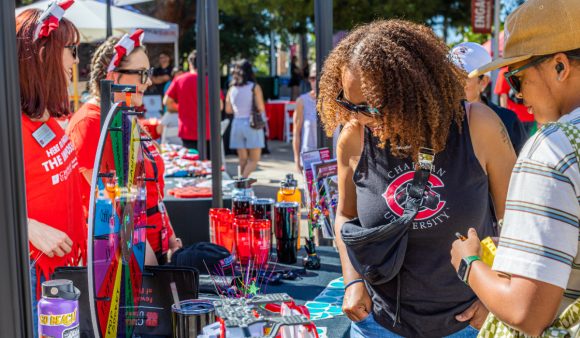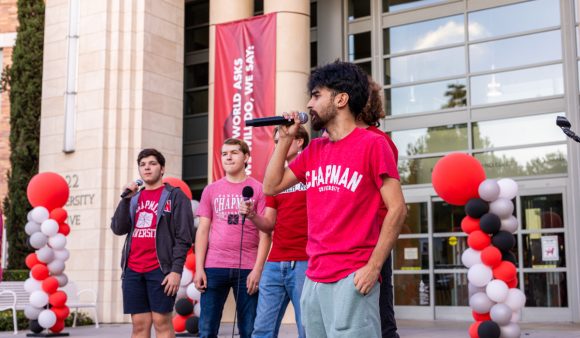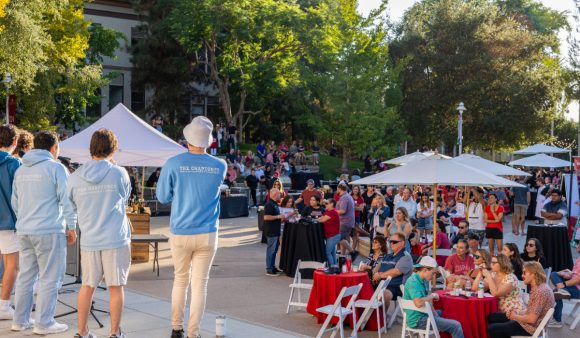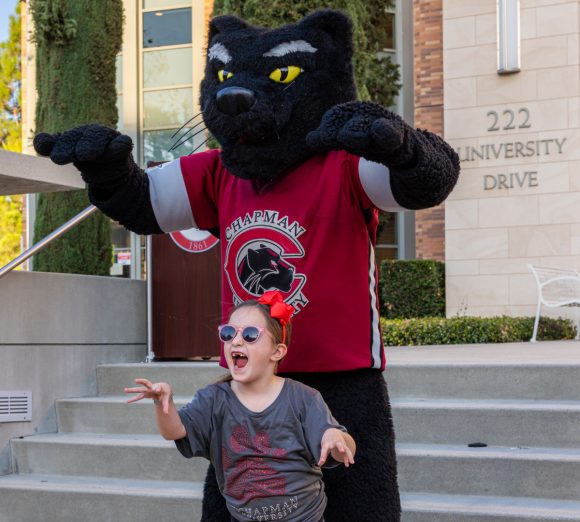 Earlier in the day, attendees put on their thinking caps to attend Master Classes on a variety of intriguing topics. Offerings from Dodge College proved especially popular, with sold-out sessions that included Dean Stephen Galloway's "Truly, Madly: Vivien Leigh, Laurence Olivier and the Romance of the Century" and Professor Mark Sawicki's "Introduction to Virtual Production." But the sleeper hit of the weekend turned out to be "Estate Planning" presented by Ariana Burris (JD '09) and Fowler School of Law.
While the university-wide events shone in the limelight, smaller gatherings and celebrations attracted substantial crowds, as well. Special events included the 50 Year Club Reunion and the induction of the Class of 1972, mixers and panels for individual schools and colleges and the university's first Chapman Black Family Reunion.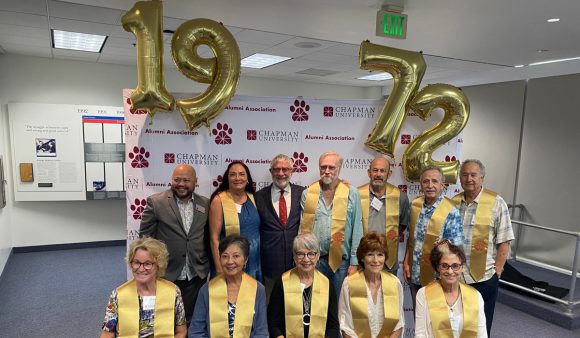 View this post on Instagram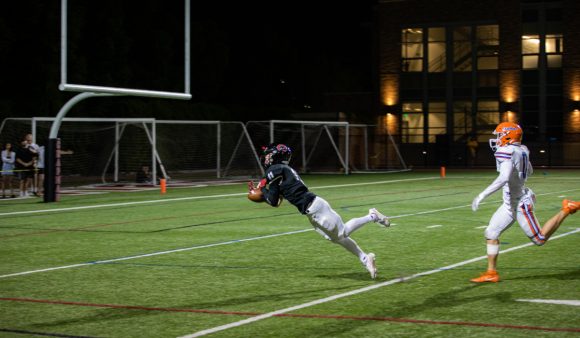 In a weekend of Homecoming highs, the only low point was a disappointing 31-17 loss by the Chapman Panthers football team in their showdown against Pomona-Pitzer Sagehens, the SCIAC season opener. Game highlights included an impressive end zone catch by team captain Wyatt Hardin '23 and a 53-yard by quarterback Nathaniel Espinoza '24 that resulted in a spectacular diving catch by John Krall '23.
Fans in the stands didn't let the loss dull their Panther spirit, however. The crowd kept their "Paws Up!" for Chapman throughout the eventful weekend.