If a current or future Chapman University student isn't sure about their major or career path, they can follow the example of senior Isabel McKean '23 – pick two majors and add a summer internship in a separate field.
McKean knew from the start that she wanted degrees in both business administration and dance, and Chapman was a school that celebrated personalized academic paths.
"I have a lot of different interests and that's what's great about Chapman – they're helping me pursue all of them to my greatest capability," she says.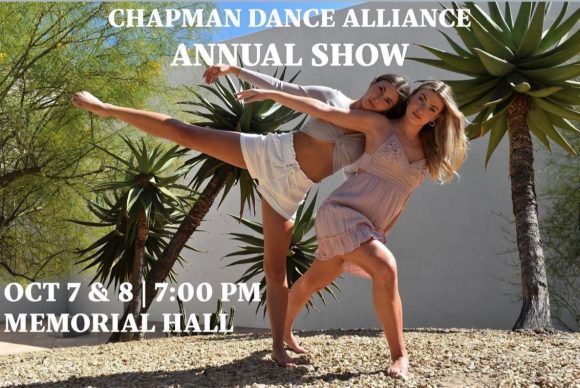 From Chapman University to Capitol Hill
Along the way, McKean also developed an interest in politics and landed a summer 2022 internship with U.S. Sen. Josh Hawley of her home state of Missouri.
She grew up enjoying political discussions with her dad, and she became even more interested in politics during the 2020 presidential election and the COVID-19 pandemic. She decided to explore that interest further and applied for a Senate internship.
"I'd never been to D.C. Applying for the internship was a super rigorous process," she says.
Her Chapman business law professor, David Berkovitz, J.D., wrote her a recommendation letter for the four-month internship. She was assigned to Hawley's judiciary policy team, which included research and attending hearings.
"One of the highlights of my internship was having the opportunity to sit right behind Sen. Hawley during the Senate Judiciary Committee hearing immediately following the overturning of Roe V. Wade," she says. "It was an incredibly fascinating experience to be in the room hearing both sides of such an important conversation led by some of the most influential congressmen and women in today's America."
She spent time with Hawley's media and communications staff, which sparked her interest in political communication.
"I sat in on some of his interviews with local television and Fox News, and I wrote documents to keep him up to speed on current events," she says. "I loved that part of the internship."
Ideas for the Future
Another formative part of the internship was the summer project. Under the theme "one idea to change America," each intern spent the summer developing a bill, which they presented at the end of the internship program. Friends at Chapman who are international students inspired her to explore immigration reform as the topic of the project.
"I was discussing with them how difficult it is to become U.S. citizens after graduation … I felt that they should have priority when it comes to the opportunity to become citizens or obtain a visa," she says.
After graduation, McKean wants to move to New York to audition for the Radio City Rockettes – a dance dream – and get an internship in political communication. She credits Chapman Dance Professor Alicia Guy for supporting her dance aspirations.
"I've taken full advantage of Chapman wanting to give every student a personalized education experience," McKean says. "I want both business and dance to be in my life after graduation and I'm confident I can pursue both simultaneously."
"I'm super thankful to Chapman for allowing me to create that experience for myself."