For many sports fans, a career in the NFL might seem like an impossible dream. But these Chapman University alumni have discovered that you don't have to be a player to be a part of the game. 
As the National Football League prepares to hold its ultimate showcase, the Super Bowl, on Feb. 13 at SoFi Stadium in Inglewood, it's clear that on-the-field positions are only the start of career possibilities in professional football. 
The NFL employs more than 3,500 people, and that's not counting those who work for each of the 32 franchises in the league. When you start adding in jobs in NFL-adjacent fields – broadcasting, sportswriting, merchandising, tourism – then the career possibilities for football lovers are almost endless. 
Sports Marketing Inside the NFL 
Sydney LeGrett '20 works as a production assistant for the NFL's on-air promotions department, where she helps to create the in-house commercials that air during broadcasts, highlighting upcoming games or other events the NFL wants to promote. The biggest part of her job entails watching hours of game footage and making clips of on-field action and cool soundbites, and ensuring out-of-house editors are sent film they've requested. 
When she started work with the NFL, LeGrett was surprised by the scale of operations.
"I had no idea there would be an entire department just for on-air promotions," she says. "It's incredible how much is going on behind the scenes and how passionate everyone is about their job."
LeGrett has had an interest in sports marketing since she was in high school, when an elective course gave her the opportunity to work with the Brooklyn Nets of the National Basketball Association. As a business administration and marketing major at Chapman, Sydney participated in a variety of internships, but she was always enticed by the lure of sports marketing. Eventually, she landed an internship with the Los Angeles Chargers, whose business offices had just moved to Costa Mesa, and she worked with them for the 2018 and 2019 NFL seasons.
"I really enjoy working around football," LeGrett says. "I've had a lot of other kinds of odd jobs and internships, and I always find that anytime I'm in sports marketing or the sports industry in general, everyone's really communicative."
When Big Data Meets Football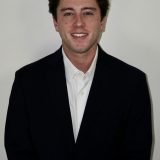 Nick Kondo (MBA '22) doesn't have a career in the NFL yet, but he's already putting his data analytic skills to good use by participating in the Big Data Bowl. 
The practice of analyzing big datasets to identify trends and patterns is having a transformative effect on football as analysts measure minute statistics to improve performance and safety in the game. Over 250 data-gathering devices are used at every NFL venue, including RFID tags installed in players' shoulder pads, on officials, in the ball and elsewhere on the field. Each year, this data is released as part of the Big Data Bowl, and participants compete to devise a new stat that might be adopted by the NFL. 
Kondo and his teammates, Tino Diaz-Ordaz and Max Batsch (who are also students in the MBA program at Chapman's Argyros School of Business and Economics), have devised a stat called YAPR, or Yards Above Predicted Return. It tracks the factors affecting kickoffs – location of the defenders, height of the kick, where the receiver caught the ball – and predicts an expected number for yards gained.
"Right now, success on a kickoff return is defined by how many yards you get or how many touchdowns you get. But if you take the ball from different locations, you're expected to get more or fewer yards depending on where you are. So we took all that out of it and we said, OK, given all of this, you were expected to gain 25 yards. Did you exceed expectations? By doing that, we can actually rank players."
Kondo, who plays for Chapman's baseball team, hopes to move into a career in sports analytics with a league, team, independent analytics firm or sports agency.
"It's a competitive field," he says."It helps in my case that I'm a player so I can understand the game from what it's like on the field, as well as making decisions and building models, and even as a coach."
Super Bowl Parties for the Super Bowl Stars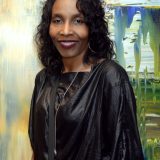 Patricia Jones (EMBA '20) knows that Super Bowl parties don't just happen in front of your TV. 
As one of only 225 vendors in the Los Angeles area authorized to bid for Super Bowl-related contracts, Jones' company, Personal Touch Events (PEI), will be organizing an event this year for the NFL Players Association, a vast entity that takes care of players' health and wellness. It's not the first time Jones has worked with the NFL, either — just a few years ago, PEI planned the groundbreaking ceremonies for SoFi Stadium. 
The selection process for NFL vendors is rigorous, including paperwork and interviews, and ultimately only 10 event planners were selected. "The NFL already has a large production company," says Jones. "We come in and we supplement their needs, producing a red carpet experience, every detail, every time."
Though big events have been impacted by the pandemic, Jones, who is a football fan herself, is excited to see the hometown Los Angeles Rams playing in the Super Bowl. "It's great for Inglewood because they brought the Rams back. It's on their home turf. It's going to be great to see Californians and Los Angelenos come together."