Chapman University sits in the heart of Orange County, in the vibrant city of Orange. From Disneyland to scenic beaches, nearby attractions are among the many reasons students decide to attend Chapman.
"When I first toured Chapman, I fell in love with the campus and town," says Belana Beeck '20 (MFA '23). "The energy and calmness of the area felt so homey. I could see myself getting coffee at the Plaza between classes or taking daily walks through the cute neighborhood."
Chapman students can find fun activities within easy walking distance of campus, plus campus shuttles and the Orange Transportation Center help students explore more widely in Southern California.
Here, Beeck shares her top 10 things to do in and around Orange:
Find Your Bliss at Plaza Park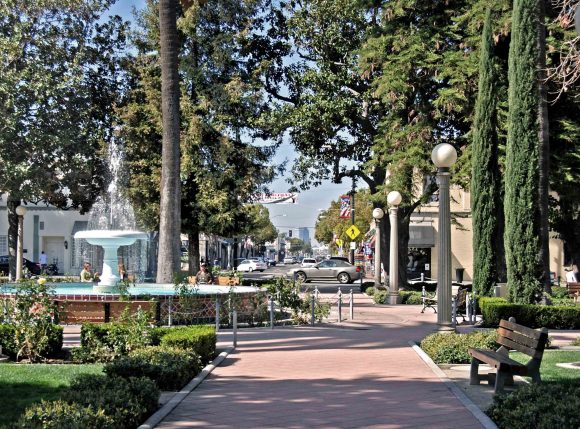 In the middle of Old Towne Orange is the historic Plaza, voted one of the Great Places in America for 2018 by the American Planning Association. Dating to 1880, the Plaza is also listed on the National Register of Historic Places. It's a great place to people-watch and get inspiration. The fountain and the life it attracts provide a sense of serenity that students appreciate.
"I loved it when one of my creative writing professors decided to hold class by the fountain. It made for a really relaxing place to learn and write," Beeck says.
The Plaza also plays host to festive events, such as the Orange International Street Fair, Treats in the Streets, a menorah lighting and a Holiday Tree Lighting Ceremony.
Enjoy the Vibe in Old Towne Orange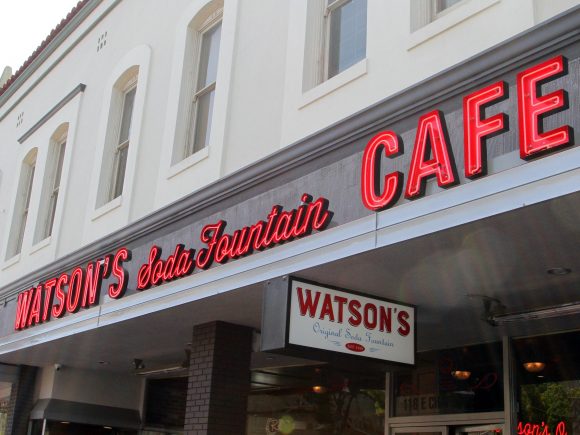 Old Towne Orange has something for everyone. From plant stores to quirky boutiques, coffee shops to unique restaurants, the area seems modeled on the quintessential college town.
"I recommend Pandor Artisan Bakery and Café and the new restaurant Bosscat Kitchen and Libations, an awesome themed restaurant that used to be a car shop," Beeck says. "Old Towne is always adding new places, so you never run out of new things to try. I can sit with friends for hours, forgetting about time and simply enjoying each other's company while eating the best avocado toast I've ever had."
Other student favorites in the Plaza area are Urth Caffé, Philz Coffee, Blue Bowl, the Filling Station Cafe, Thai Towne Eatery, Rutabegorz, The Pizza Press, Watson's Soda Fountain & Cafe and The Pie Hole.
Chapman students get discounts for many of these restaurants and shops. Most of the restaurants will give a 10-15% discount, and many clothing shops offer 10-20% off. Just show your Chapman ID!
Go to Disneyland and Universal Studios
Disneyland, California Adventure and the Downtown Disney shopping and dining area are just 15 minutes from campus. Students visit for a whole day or just for a quick stop between classes.
"Disneyland and California Adventure are great places to have fun and temporarily forget about your responsibilities," Beeck says.
Even without paying for an annual pass, students can visit Downtown Disney or the Anaheim GardenWalk for the shops, restaurants and sights.
If you're more of a thrillseeker than a Disney fan, Universal Studios may be the place for you. It's full of adventure rides, shows and, in the fall, spooky attractions.
Chapman students can visit Universal Studios at a discounted rate by visiting this page.
Take in a Game at Angel Stadium
Also in Anaheim is Angel Stadium, home of the Los Angeles Angels.
In addition to baseball games, Angel Stadium plays host to many other events, from food festivals to art fairs and Bubble Run, where you can run through bubbles and foam.
Try it All at the Anaheim Packing District
Another popular spot is the Anaheim Packing District: Food Hall, "a walkable culinary collection of 50 artisans." The Packing District offers indoor and outdoor dining as well as takeout from eateries such as Adya, with its fresh Indian flavors and Fish & Chips for comfort food.
Go on an Adventure With a Local Hike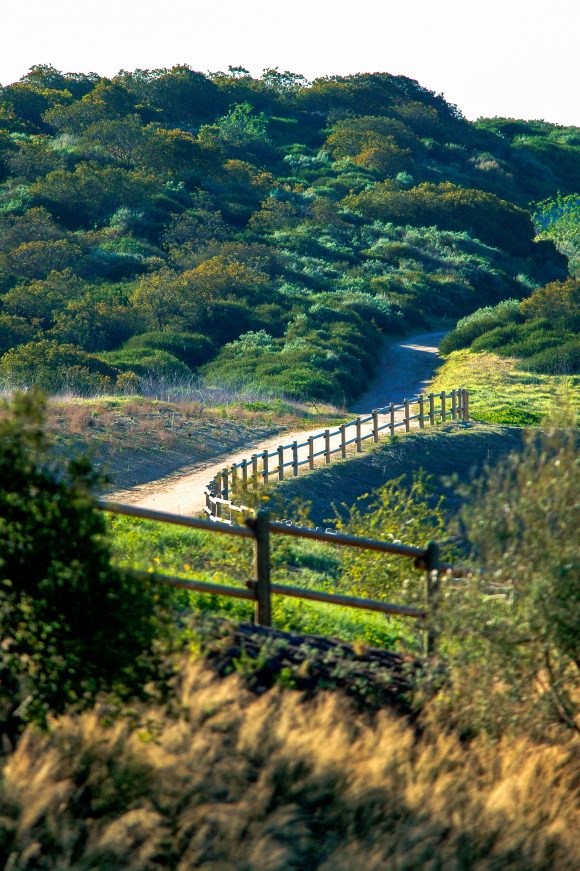 Orange County is home to the Santa Ana Mountains, where hikers can enjoy hidden waterfalls, breathtaking sunsets and trails for every skill level. Popular hikes include Peters Canyon Lake View and East Ridge Loops, Santiago Oaks Trail and Bobcat Meadow Trail.
Scenic coastal hikes also abound. Favored destinations include Crystal Cove State Park and Upper Newport Bay Nature Preserve.
Visit One of the Nearby Beaches
World-class SoCal beaches are known for their surfing spots and secret coves. Laguna Beach, Balboa Island, Corona del Mar, Newport Beach and Huntington Beach are great beach towns to visit.
"The beach is the perfect place to take long walks and enjoy the sunrise or sunset." Beeck says. "Through Chapman's Greek life, I was able to build relationships and make lifelong memories with friends when we would plan beach cleanups and fun hangouts there."
While visiting the coast, Chapman students can go whale watching in Newport Beach at a half-off rate of $18 by entering "18whalecruises" in the voucher box on the last page of checkout.
Discover the Unexpected The LAB Anti-Mall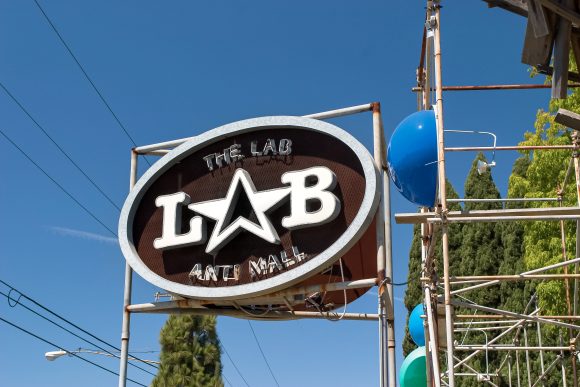 If you're looking for a different type of mall experience, you will love the LAB, also known as "Little American Business." The LAB's mission is to combat retail monotony by recognizing the "need for an original, indoor-outdoor unconventional hangout," its website says.
This vibrant community is perfect for fashion gurus and those who want to try new and exciting food options like Habana, The Den and, for dessert, Good Town Donuts. Music and art lovers will also find Creme Tangerine Records and The Artery fun spots to shop.
Shop Sustainably at Orange's Thrift and Music Stores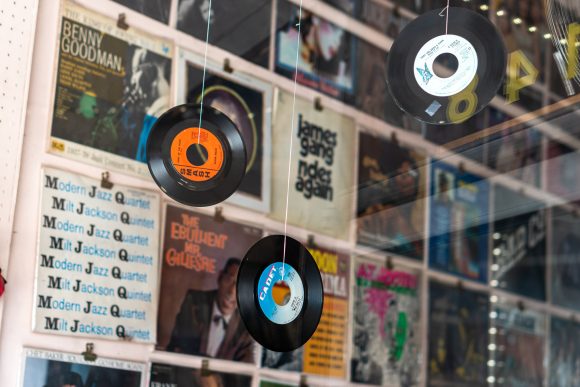 If you love hidden treasures, you'll find that Orange is a haven for all things retro. Shop for amazing furniture and decor to enhance your space, as well as out-of-print and vintage CDs and vinyl. Nearby you'll find Plato's Closet, where you can buy, sell and trade items.
Get Some Culture on the Chapman Campus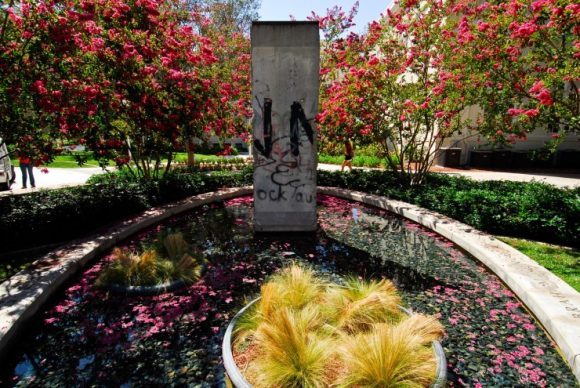 Chapman University loves to celebrate art in all its forms. The campus plays host to several renowned sculptures, such as "Levitation of the Enchanted Princess" near Irvine Lecture Hall.
Check out a fragment of the Berlin Wall, located in Liberty Plaza near Roosevelt Hall. This majestic piece of history is surrounded by hedges, providing an artful space for students who want a quiet moment between classes.
The Hilbert Museum of California Art focuses on California Scene paintings, featuring an extensive collection of oils, watercolors and sketches capturing what everyday life was like in California, starting in the 1920s. Find more information on the museum here.
The Guggenheim Gallery exhibits art by students and community arts organizations as well as established artists. The gallery strives to display contemporary art that expresses a critical, ethical and moral view of the world.