Chapman University's Dodge College of Film and Media Arts has been named the fourth best film school in the nation by The Hollywood Reporter. It's Dodge's highest-ever national ranking in The Hollywood Reporter's highly anticipated annual rankings, released Aug. 11. Chapman moved up two places to No. 4 out of 25 schools featured.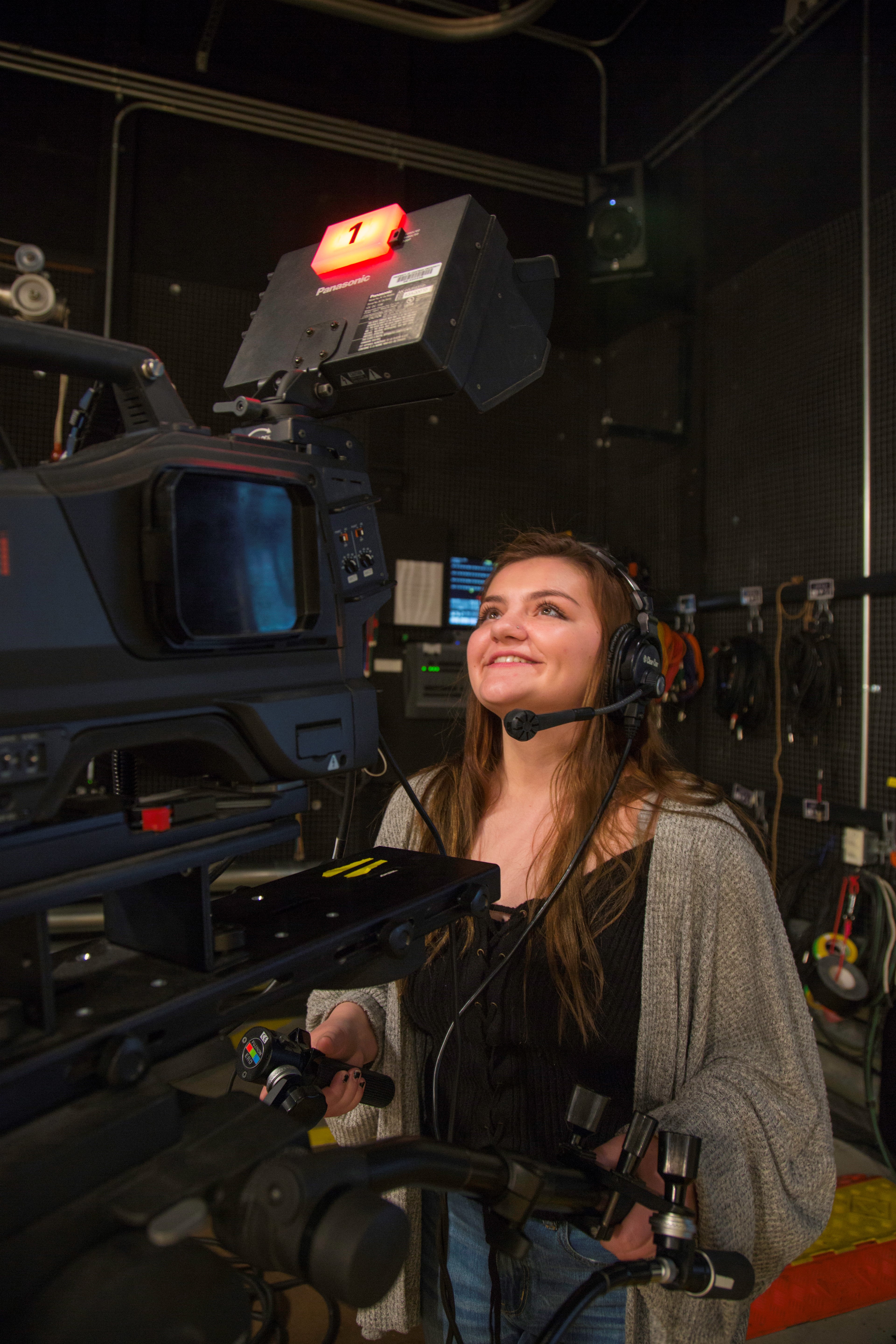 The Hollywood Reporter cited Dodge's emphasis on diversity in faculty hiring and in establishing a mentorship program for underrepresented high school students. Additionally, Chapman was applauded for its investment in a full-time COVID officer and $750,000 in COVID-19 protections.
Another highlight is the fall 2021 opening of the new Dodge Careers Office, to be led by Joe Rosenberg.
Alumnus Carlos López Estrada '12, director of "Blindspotting" and co-director of the Disney animated feature "Raya and the Last Dragon," says in the Reporter article that his "closest collaborators are still the peeps that I made my first film projects with more than 10 years ago."
Chapman's leap of two places in the rankings "is a remarkable achievement for a film school that's only 25 years old," said Stephen Galloway, Twyla Reed Martin Dean's Chair in Film and Media Arts and dean of Dodge College.
The Reporter ranking comes just a few months after TheWrap.com also placed Chapman at No. 4 in the nation.
"None of this would be possible without the most extraordinary faculty and staff I've ever known, along with an exceptionally generous group of donors and — of course — the best students on the planet!" Galloway said.
Chapman's President Daniele C. Struppa, Ph.D., said, "I want to congratulate Stephen and all the faculty and staff. This is a remarkable reflection of their dedication to our students. Stephen came to Chapman just about 16 months ago with a vision to lead our film school to a new level of excellence. His progress over the past few months has been remarkable."
The top 10 in The Hollywood Reporter rankings: 1. New York University; 2. American Film Institute; 3. USC School of Cinematic Arts; 4. Chapman University's Dodge College of Film and Media Arts; 5. Columbia University; 6. Emerson College; 7. CalArts; 8. Loyola Marymount University; 9. UCLA; 10. University of Texas at Austin.