President Daniele Struppa shared the following message with the Chapman University community on April 5, 2021:
As we face the future with optimism, I am excited to share with you the newest members of our governing boards. These incredible individuals, whose backgrounds range from top leaders in American health care to a leading voice on sustainability and corporate social responsibility, promise incredible growth for our university.
It is an honor to have their vision, experience and insights empower our community, especially at this critical time.
Our governing boards have played an essential role in preserving the Chapman Experience for our students, and without a doubt, our new members will help guide our university forward in their respective positions on the Board of Trustees, Board of Governors and President's Cabinet. I look forward to the momentum they bring to our campuses in achieving our goals to engineer the future and the initiatives that form our current and future strategic plans.
Board of Trustees
Cheryl L. Lentz 
Managing Partner, The Swenson Family Ltd.
Lentz, as CFO of the Swenson Family Foundation, helps oversee the strategic-giving program that supports California Lutheran University, CHOC Children's Hospital, Mission Hospital, Ocean Institute and Chapman University. 
Melinda Masson
CEO, scripsense
Masson has over 30 years of senior executive management experience and a proven record of success in start-ups and rapid growth businesses within the residential real estate sector and now technology. A member since 1999, she served as Chair of Chapman's Board of Governors from 2016 to 2018.
Maronya C. Moultrie
COO and General Counsel, Information Management Resources, Inc. (IMRI)
Moultrie provides executive management of IMRI's operations to drive extensive and sustainable growth. She works closely with IMRI's business development team and program managers to coordinate and conduct the sales and delivery of high-level IT and cybersecurity solutions.
Annette Walker
President, City of Hope, Orange County
Twice-named among the most influential leaders in American health care, Walker is delivering on a promise made to Orange County by bringing a world-class cancer treatment and research center to Irvine and a network of care throughout the region.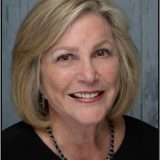 Nella Webster-O'Grady '71 
Managing Director, Miracle Mile Advisors
Named one of the Top 100 Financial Advisors in the United States, Webster-O'Grady has been frequently recognized for her service and philanthropy throughout the Orange County community.
Jane Fujishige Yada 
An active community member and philanthropist, Yada is the incoming Chairwoman of the Board of Directors of the Segerstrom Center for the Arts, becoming only the second woman and the first woman of color to hold the position. Yada grew up in Anaheim, where her family founded Fujishige Farms, a 58-acre strawberry farm, in 1952.
Board of Governors
Mark Hoover '72
Retired Executive, First American Corporation
Hoover has extensive experience in land development, entitlements, real estate economics, real estate transactions and investment properties. During his career and during retirement, he has focused on giving back to the community, especially in support of people who need housing assistance. 
Kelly Vlahakis-Hanks '16
President and CEO, ECOS
Kelly Vlahakis-Hanks leads the strategy and production of ECOS environmentally friendly cleaning products. She has been internationally recognized for her highly effective leadership and influential voice in the sustainability movement and in corporate social responsibility.
Paula Yakubik '94 
Founder, MassMedia Corporate Communications 
Yakubik is well known as a hard-working agency owner who has the ability to connect with high-level executives and find solutions to their business needs. Under her leadership, MassMedia is now one of the top communications firms in the southwest.
President's Cabinet
Dr. Rashanta A. Bledman '05
Counseling Psychologist
As a multicultural psychologist, Bledman's practice and scholarship have been recognized by The American Psychological Association and the University of Maryland President's Commission on Women's Issues.