The passion is evident as Dean Andrew Lyon talks about the ways Chapman University is building an exceptional engineering school for the 21st century. Lyon's zeal grows even stronger as he conveys the commitment at Fowler School of Engineering to "broaden participation and support the underrepresented."
It's no idle aspiration.
"If engineers are going to solve some of our most vexing 21st century problems, we will need to build solutions from the broadest possible range of ideas, perspectives and experiences," says Andrew Lyon, founding dean of Fowler Engineering. "For our school to become a hub of that exploration and learning, we need faculty members and students who view our challenges in fundamentally different ways – only in that manner will we enact real transformational change."
Fowler Engineering's commitment to "attract the widest possible spectrum of thinkers" informs the school's new Human Centered Engineering scholarship program, Lyon adds. Thanks to the support of anonymous donors, 15 students from low-income backgrounds and underrepresented communities will start as Chapman engineering students this fall with 100% of their financial need met.
New Faculty Members Reflect Fowler's Culture of Inclusion
In addition, Fowler Engineering has added six new faculty members who reflect the school's culture of valuing multiple perspectives and taking on big challenges from a variety of angles. The group features strong international representation as well as industry experience and educational backgrounds that bridge disciplines such as psychology and communication as well as math and engineering.
Five of the six new faculty members are women – particularly significant given that overall just 14% of U.S. engineering jobs are held by women, according to the Congressional Joint Economic Committee.
"It's about expanding student opportunities in engineering and building a culture that is open to the unique qualities and talents brought to the school by faculty and students," says Erik Linstead '01, associate dean of academic programs and faculty development at Fowler Engineering. Linstead co-led the faculty search committee with Elizabeth Stevens '10 (Ph.D. '18), assistant professor and program director at Fowler Engineering.
"We're trying to get people who are willing to dig in and get their hands dirty," Stevens adds. "We want everyone who is excited about engineering to have a chance to be a student in this school, even if they don't check every traditional engineering box."
The pool of new faculty members includes Maryam Etezad, an experienced educator and engineer who brings a strong background in experiential, hands-on learning to Fowler Engineering. An electrical engineer by training, Etezad will work to provide "deep technical training and immersive educational experiences to our students," Lyon says.
Also joining the Fowler faculty is Yuxin Wen, who plans to launch a research program focused on machine learning as applied to challenges in health care. "Wen is also excited to contribute broadly to our educational mission across a number of courses, including in data analytics, computer science and electrical engineering," Lyon says.
While Jon Humphreys is beginning a new full-time position in the school, "he has already demonstrated himself to be an outstanding and creative educator as a part-time member of the faculty," Lyon says. Humphreys developed and implemented Fowler Engineering's highly successful 3D Modeling and Manufacturing course.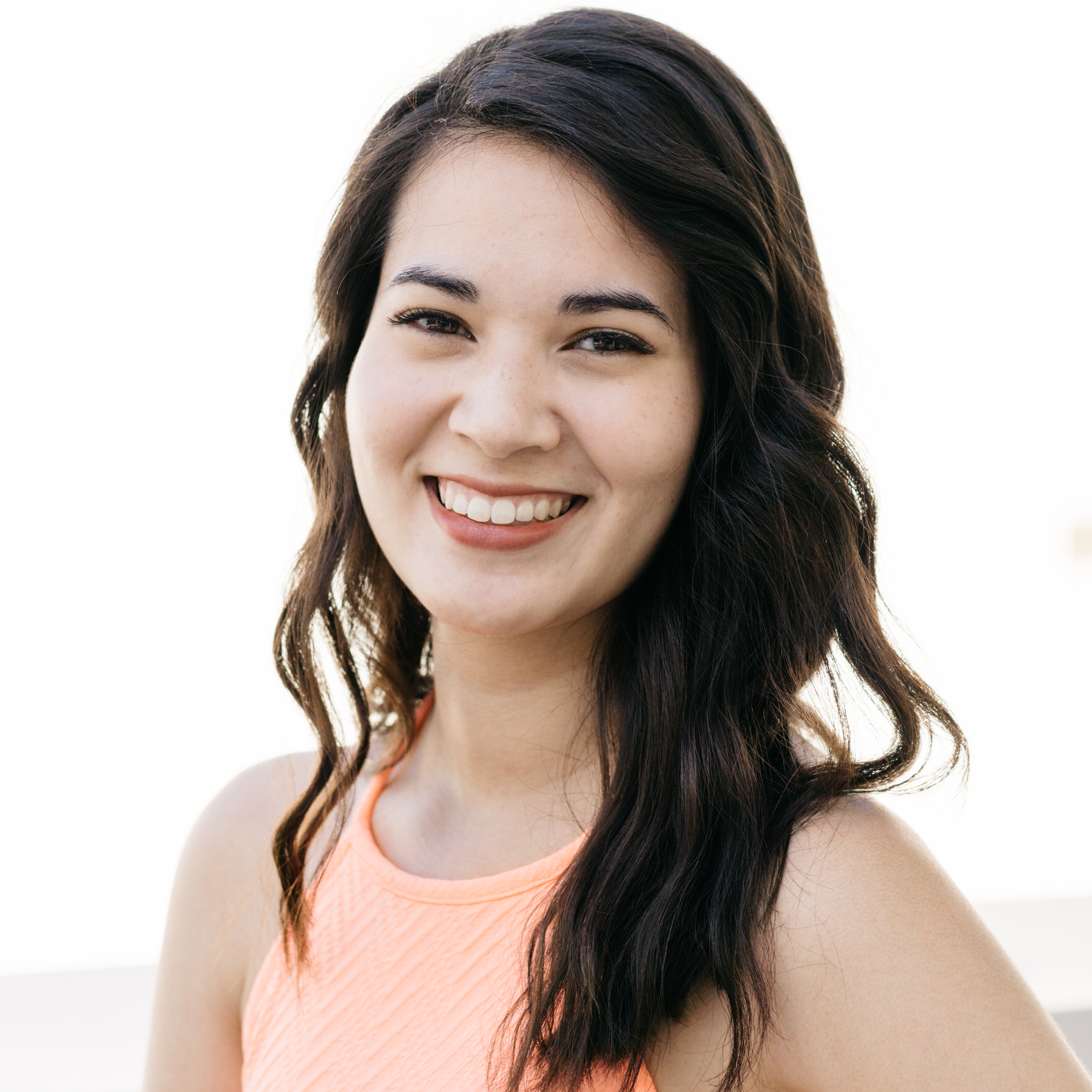 Chelsea Parlett-Pelleriti (MA '19, Ph.D. '22) is another of the new faculty members. Before she fell in love with computer science and statistics and joined Linstead's Machine Learning and Assistive Technology Lab at Chapman, Parlett-Pelleriti earned a degree in psychology at UC San Diego.
"Chelsea gives us greater strength in data science and statistics – areas that will be vital aspects of our programs moving forward," Lyon says. "She also has some fantastic ideas about how to broaden the reach of Fowler Engineering through online dissemination of data science tools and curricula."
As an educator, Parlett-Pelleriti uses a number of digital tools to share her enthusiasm about the power and elegance of statistics. Already a strong contributor as a graduate teaching instructor at Fowler, she sometimes uses memes and TikTok videos to help foster understanding of concepts in data science and engineering.
"I've had the opportunity to be creative at Chapman, which is the result of an administration that's really excited about trying new methods that benefit students," she says.
To make the best use of class time, Parlett-Pelleriti posts her lectures on YouTube, so students have a chance to thoroughly review material and are ready to participate in discussions as soon as class time starts. "Whether it took one viewing or five, we're all at the same place when it comes to understanding a concept," she says.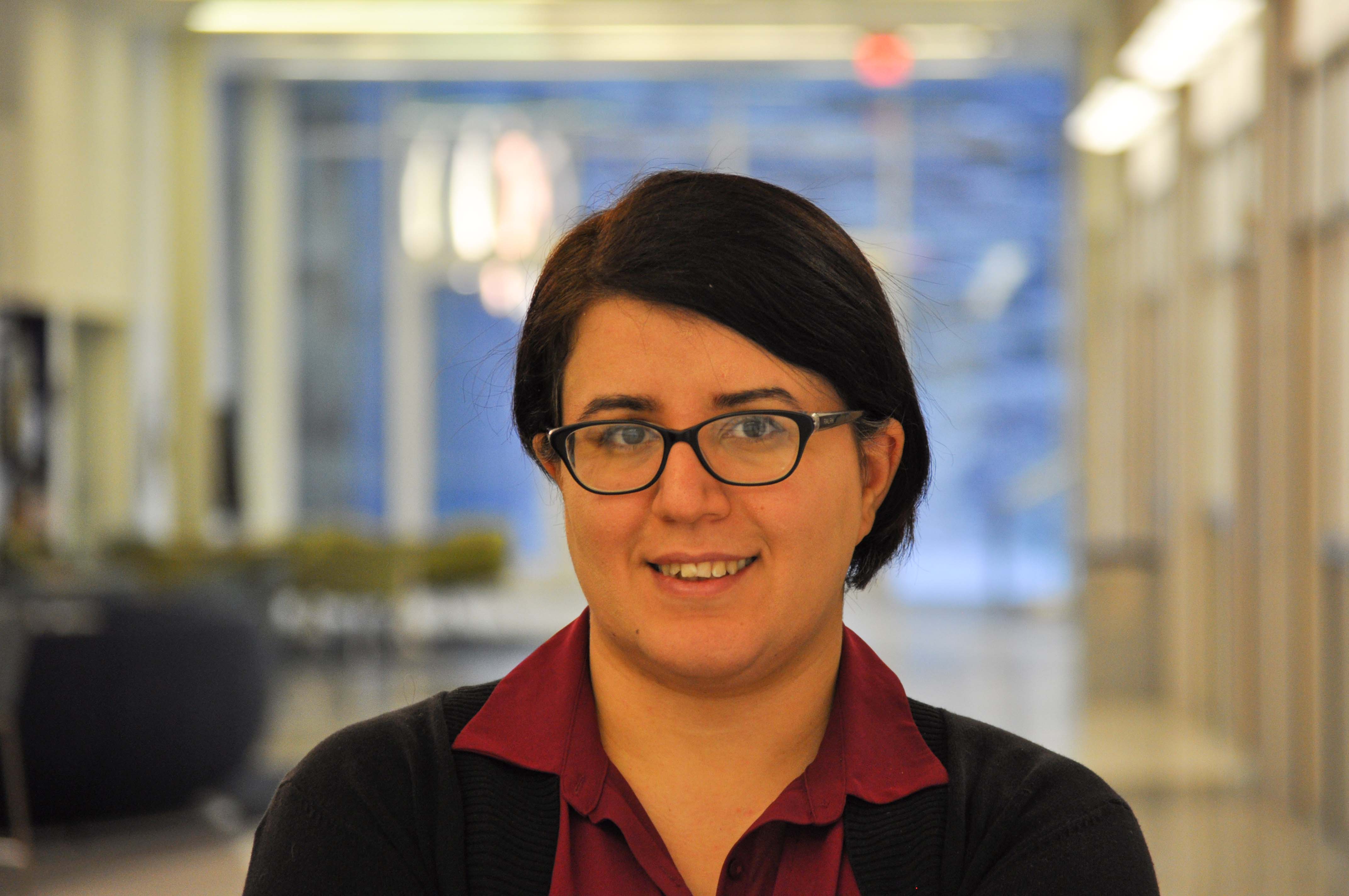 Like Parlett-Pelleriti, new faculty member Nasim Estakhri brings a creative approach to the engineering classroom. Originally from Iran, she earned her Ph.D. at the University of Texas at Austin and did post-doc work at the University of Pennsylvania. She epitomizes Chapman's teacher-scholar model – someone who embraces research but also brings that sense of discovery to classroom teaching.
New Coursework in Electrical Engineering
Her expertise will help Fowler expand its coursework in electrical engineering, where her research includes work in nano-photonics and applied electromagnetics.
"We're excited that she will leverage her past contributions to build a new program in photonics for communications, medicine, computing, and energy harvesting," Lyon says.
Among the principles of her work is that information carried with photons can be processed with great speed while consuming very little energy. One of the outgrowths of her research might be more efficient solar cells.
As part of her Chapman interview process, Estakhri taught a class of Chapman computer science students and introduced them to her work.
"I was very impressed with the students," Estakhri says. "They asked great questions, which shows how well the school recruits and trains. After meeting the dean and the faculty, it's clear they are super determined to create a world-class program."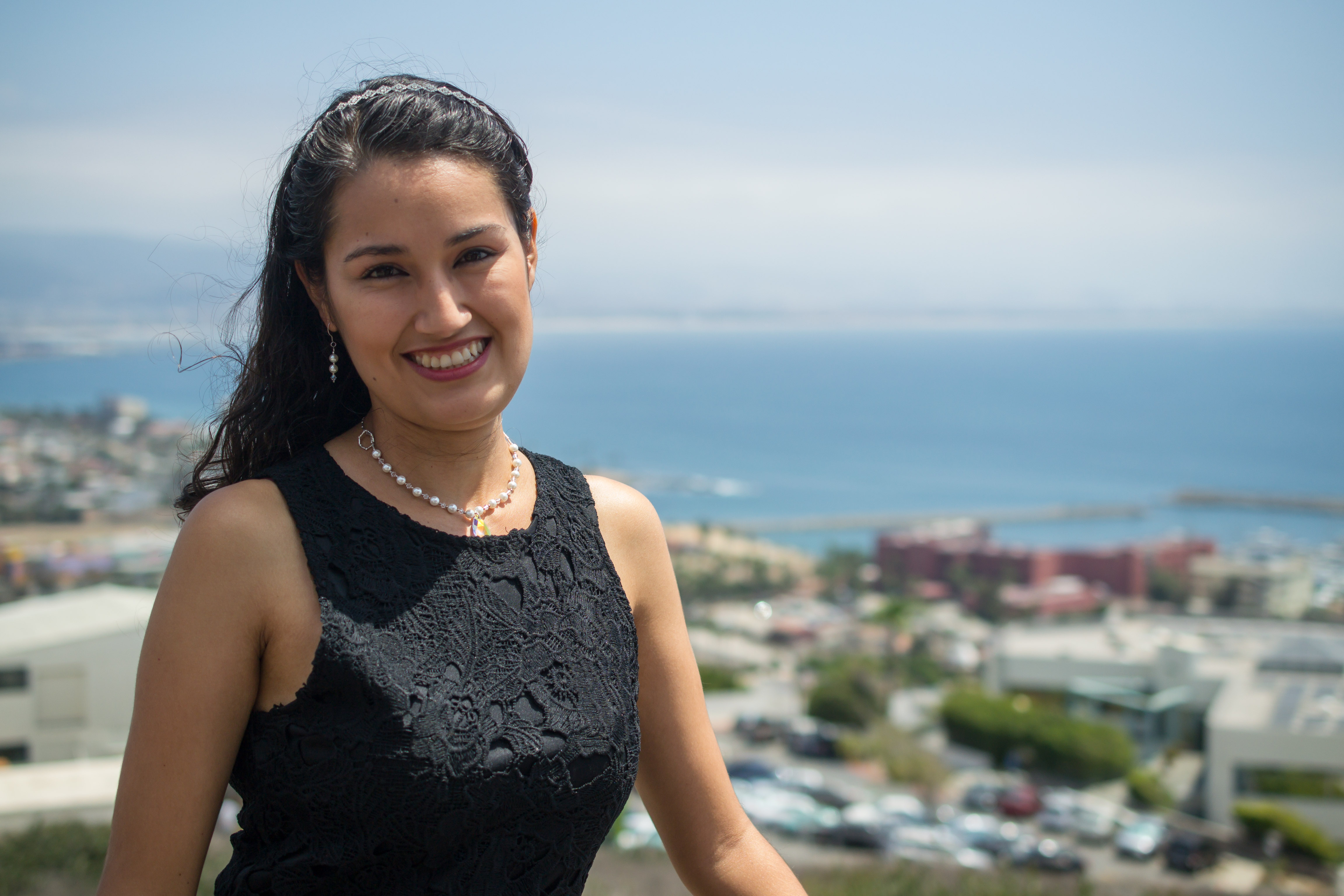 For new faculty member Franceli Cibrian, the chance to mentor high-quality students and collaborate with "super supportive" colleagues attracted her to Chapman, where she will continue her work in assistive technologies and human-computer interaction.
Cibrian earned her Ph.D. at the Center for Scientific Research and Higher Education in her native Mexico. She has also studied at UC San Diego and University College London. In her research, she studies how users interact with computers and other technology so designs can be improved. In one project, she works with preschoolers diagnosed with autism spectrum disorder or attention deficit hyperactivity disorder (ADHD), using wearable technology to help identify developmental delays.
Sometimes the technology she uses is as simple as a piece of cloth, which provides insights about sensory interaction and coordination as the youngsters push and pull on the material.
The cloth is not the only thing being tugged in new directions. Like Parlett-Pelleriti and Estakhri, Cibrian is glad to see the fabric of the engineering field stretch to include more women, more people of color and others who traditionally have been underrepresented.
"It's important that female students have a chance to identify with professors who are confident in their environment," Cibrian says. "If we want to recruit diverse students, we also need diverse faculty members."