Long before Eric Chier '24 became a Masimo Scholar at Chapman University, he had the company's devices in his life.
"I didn't know it, but we had Masimo tools in our house," Chier says of the global medical technology company. "Getting the scholarship has provided an opportunity to peek behind the curtain and learn more about things that it turns out we already had experience with."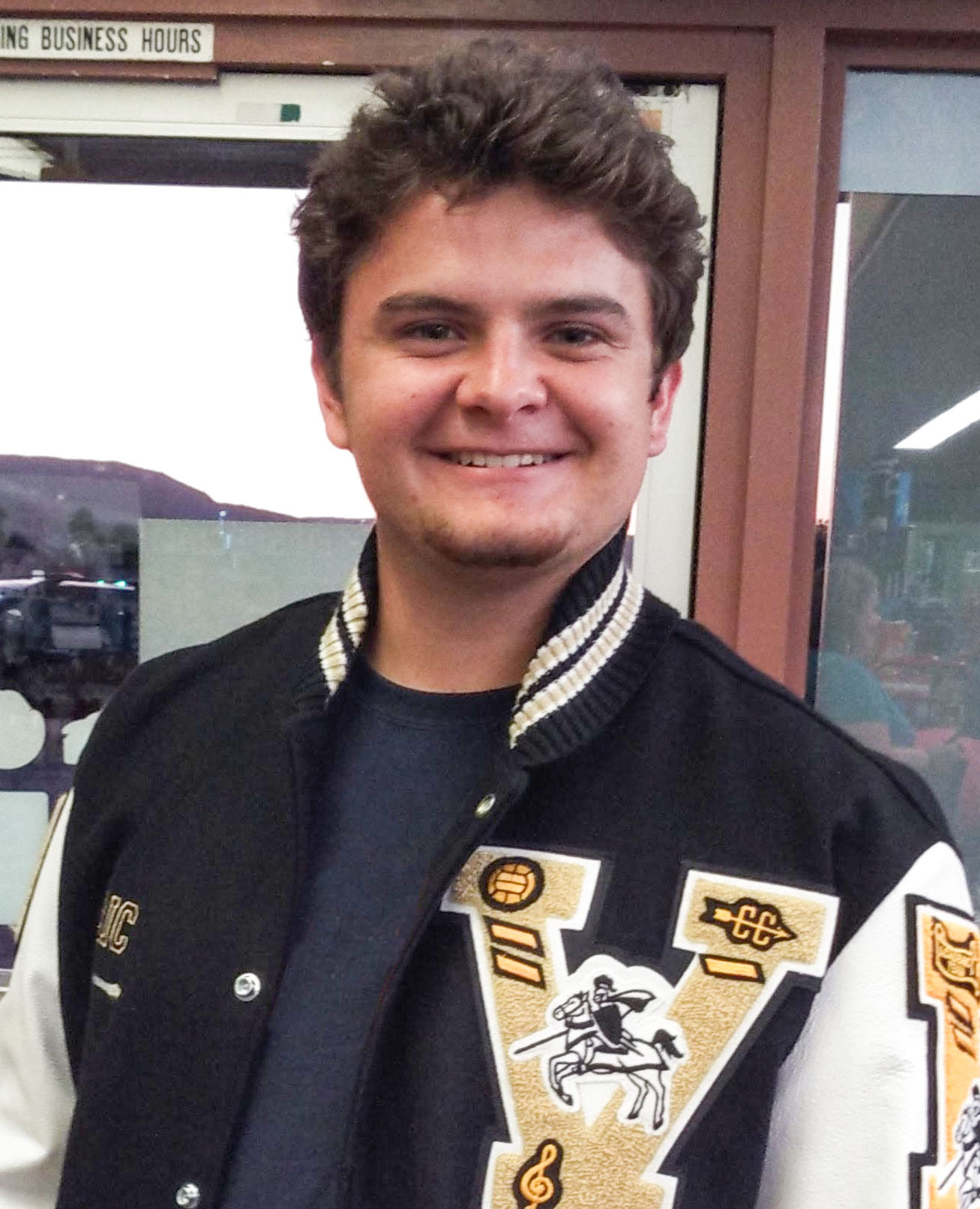 At 3 months old, Chier had part of his lung removed because of a tumor that had been growing in utero, and as he grew up he came to depend on pulse oximetry monitoring to help him live a normal life. He still carries a portable Masimo device in his backpack to make sure his oxygen level is stable.
"It just became part of my life," he says.
Now the connection to Chapman University and Fowler School of Engineering has special depth for Chier. Thanks to his Masimo Scholarship, the San Diego native is a first-year student at Fowler, where he he's pursuing a major in computer science.
"I really want to design prosthetics – that has always been a passion of mine – but I'm also very interested in the work Masimo does and the noninvasive biotech devices they make," he says. "Just to get my foot in the door of that field is an amazing opportunity. I'm glad I didn't let it pass."
Chier is one of three Fowler Engineering students to earn the first Masimo Scholarships this year, thanks to the generosity of Joe Kiani, founder, chairman and CEO of Irvine-based Masimo. An engineer himself, Kiani is also a member of the President's Cabinet at Chapman as well as a past winner of the Argyros Medal for his visionary leadership and commitment to patient safety.
But Masimo Scholars are far from the only Fowler Engineering students receiving life-changing financial aid this academic year. Fifteen students from low-income backgrounds and underrepresented communities have earned support from the school's new Human Centered Engineering Scholarship Program, with 100% of their academic financial needs being met.
Improving the Lives of Students and Others
"These two programs together illustrate how dedicated we are to improving the human condition," says Andrew Lyon, founding dean of Fowler School of Engineering. "We have faculty and programs that focus not only around medical devices but assistive technologies. That work is directed toward improving the lives of students and others who live with challenges like physical disabilities.
"Engineering is a way to support the individual, and the students supported by these scholarships will bring their unique ideas and experiences to help develop solutions that drive transformational change."
The Masimo Scholarships are exciting because the students get a chance to gain skills and experience needed to thrive as engineers in the burgeoning medical device industry.
"There's been an absolute explosion nationally and especially in Southern California in ensuring that people have the technology to manage their own health," Lyon says. "Masimo is at the forefront and perceives Chapman as a good partner, with strong contributors at Fowler Engineering who can then participate in internships at Masimo to get a good sense of what it's like to work in this industry."
Southern California and Orange County Lead a Medical Device Industry Boom
Indeed, Southern California is far and away the leading state driving the medical device industry boom, with Orange County as a key hub of that growth. Nationally, the U.S. accounts for 40% of the global market, with the industry supporting about 2 million jobs, according to SelectUSA, a government-wide effort to promote business investment.
Masimo Scholar Sophia Guarnotta '24 was attracted to Fowler Engineering by the quality of the facilities and the people in the program, she says. The scholarship opportunity really opened her eyes to the medical device industry.
"I've known for some time that whatever industry I work in I want to help people, and when I learned about Masimo, I learned how they're working for the greater good," she says. "I think the scholarship reviewers saw my enthusiasm."
The scholarship says a lot about Fowler's priorities, Guarnotta adds.
"It shows they want students who are up for a challenge, but also that they want their students to succeed," she says.
Scholarship Support Encourages Her to Excel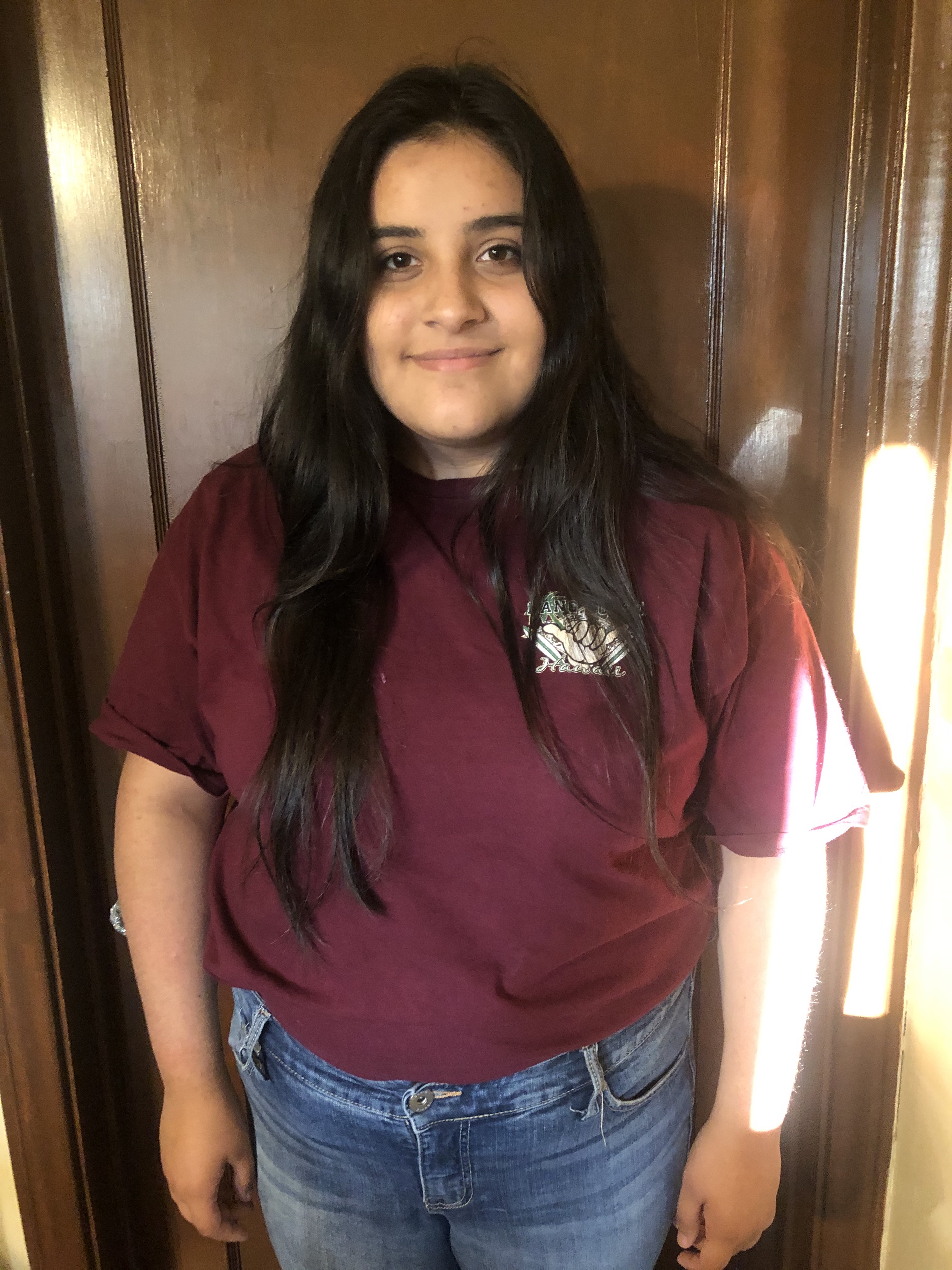 For Isabel Leon '24, a Santa Ana resident, her Human Centered Engineering Scholarship has provided more than financial support.
"It makes me feel more confident, seeing that the school thought I deserved this," she says. "Getting the scholarship encourages me to be the best I can. I feel I have a lot more waiting there for me because of the scholarship."
Leon graduated from NOVA Academy, where she took college classes during her high school experience. Now she can't wait to dive into her computer science and engineering courses at Chapman as she pursues the goal of a career in computer design. She also wants to bridge her interests in engineering and the arts.
"A lot of people who like technology and engineering are not necessarily into the artistic side, so I feel like I can represent that perspective," she says. "Also, as a Latina woman, it's nice to think that I can influence the field. Growing up, I never imagined I'd be one of the few women in STEM, but now that I'm into STEM, I'm excited to do this."
Sharing a Sense of Connection Through Gaming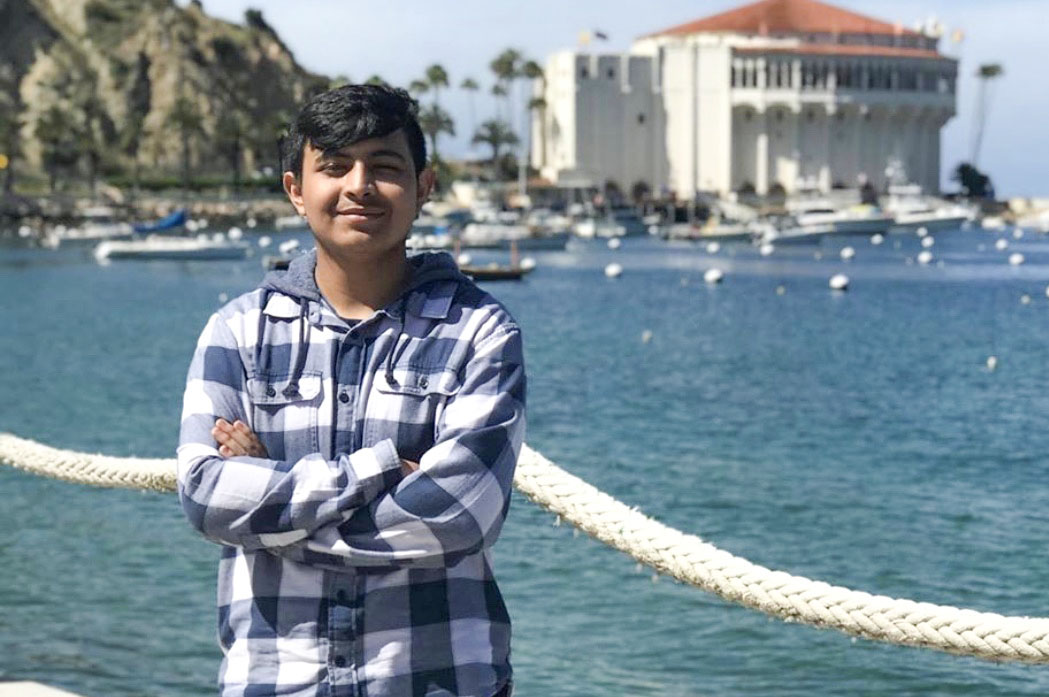 Human Centered Engineering Scholar Angel Virgen '24 is also pursuing computer engineering, but with a focus on game design and animation. He grew up on Santa Catalina Island and didn't always find it easy to make new friends. Bonding over gaming allowed Virgen to find and grow a community based on a shared interest.
"I know I'm not the only kid who has struggled making friends, so I want to give this opportunity to as many people as possible," he says.
The scholarship support has validated Virgen's college dream, which otherwise would have been in doubt.
"I think it's great that more people will have this opportunity, even if they're not from the best backgrounds," he says. "Many of us may have great ideas, and to see them come to fruition is going to be an amazing experience."