Editor's Note: Chapman University President Daniele C. Struppa issued the following statement to the campus community on Monday, June 1.
Chapman Family-
Across the country and around the world, people are taking to the streets in anguish and mourning. As the protests continue, I join in the feeling of outrage for the horrific killing of George Floyd, which sadly followed the killing of Ahmaud Arbery in Georgia, and Breonna Taylor in Kentucky and so many others—too many to count.
My heart breaks for the families who lost their loved ones, and for those who live in fear for your safety and that of your family, friends and loved ones. Racial injustice continues to take lives while forcing others to live with prejudice and violence. Like many of you, I am angry and devasted by the systemic racism and abhorrent deaths that continue as a result. I'm also dismayed that peaceful demonstrations over the past several days have, in some cases, turned violent, forcing a focus on the destruction of property rather than the tragic loss of life that triggered them.
Through this, the pain and emotions that those in our own community are experiencing during this challenging time must be addressed. It's times like this that the Chapman Family must stand together and find our path forward. While we can't undo the tragic events that continue to tear this country apart, we can work to reaffirm our shared humanity and resolve to insist on social justice. We can make a difference—within our own Chapman community and across the country. Our work can begin now with a special community conversation with two remarkable and inspiring individuals whose commitment to combatting racial injustice has never wavered.
Please join me on Tuesday, June 9, at 2 p.m. for a special virtual event featuring Jimmie C. Gardner and "Prexy" (Rozell W.) Nesbitt on "Turning Anguish to Purpose: The Path Forward." I want to thank the Wilkinson College of Arts, Humanities, and Social Sciences and the Fowler School of Law for working the past several days to bring these incredible speakers together to help us begin our dialogue as we move through this challenging time.
Let this tragic moment in history be a new beginning as we reaffirm our dedication to an inclusive culture that celebrates diversity and supports each other through difficult times. For those in need right now, please reach out to our support services. While we can't be together in-person right now, we are always here for you.
Learn More about the Speakers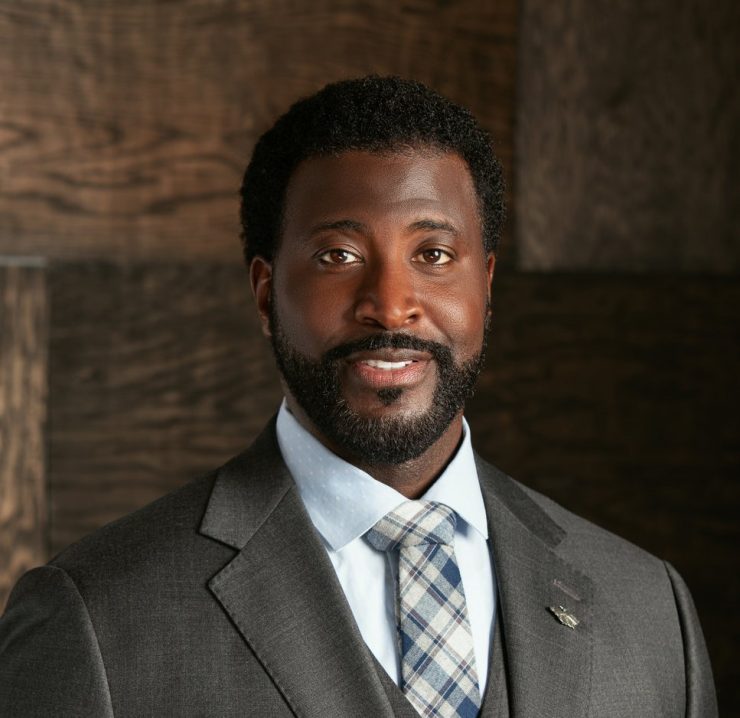 Jimmie C. Gardner was a rising professional baseball player when he was wrongly incarcerated in 1990. While in prison, Gardner continued to pursue his education, earning three Associates Degrees and numerous certificates. He taught himself the law and worked tirelessly to secure his freedom, while serving as a representative for other prisoners during legal proceedings. He spent 27 years in jail before being exonerated. Since his release, Gardner has become an advocate for other wrongfully imprisoned and over-incarcerated peoples. He is married to US District Court Judge Leslie Abrams Gardner, and is the brother-in-law of Stacy Abrams.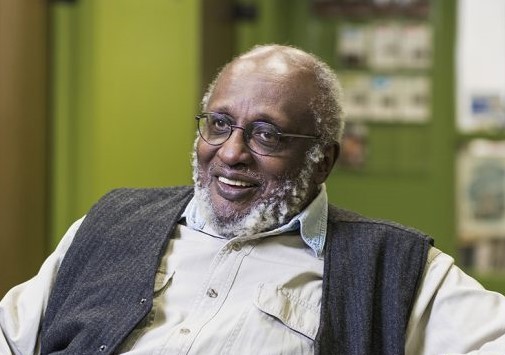 "Prexy" (Rozell W.) Nesbitt is a Presidential Fellow in Peace Studies in Wilkinson College. Born on Chicago's West Side, Nesbitt was a major figure in the struggle to end apartheid in South Africa and police brutality in the United States. He has lectured and written widely, both in the United States and abroad, publishing one book and articles in some twenty-five international journals. He has been featured in several documentaries, including "The End of the Nightstick" about police brutality in Chicago, and served as a cowriter on the BBC/PBS production of The People's Century film series segment, "Skin Deep," a documentary about racism in the United States and South Africa. Nesbitt has had the honor of knowing and working for the late Dr. Martin Luther King, Nelson Mandela, and Mayor Harold Washington.