Michael Ibba calls it a problem. Chapman University calls it a key reason the professor of microbiology is such a great fit as the new dean of Chapman's Schmid College of Science and Technology.
"I like everything I do – that's my problem," says Ibba, announced May 4 as the new dean of Schmid. He will begin July 31, taking over for Interim Dean Jason Keller. "Teaching, research, leadership – I've gotten greedy, I like them all," he adds.
That's just fine with Chapman, which champions the teacher-scholar-researcher model from the highest levels of leadership. In fact, Ibba finds inspiration in the ways that Chapman President Daniele C. Struppa balances all three roles along with his chief administrator duties.
"To see the president of an elite school like Chapman win the Cozzarelli Prize [from the National Academy of Sciences for a 2017 research paper he co-authored] – that really stuck out to me," Ibba says. "Seeing senior leadership, including deans, publish their own research, teach and also be part of building for the future – that's exactly what I was looking for."
His own research explores antibiotic resistance
Ibba, a native of London who was the first in his family to attend college, comes to Chapman from Ohio State University, where he was professor and chair in the Department of Microbiology and the associate director of the Infectious Diseases Institute. Ibba is also the co-director of the National Institutes of Health's Cellular, Molecular, and Biochemical Sciences Training Program.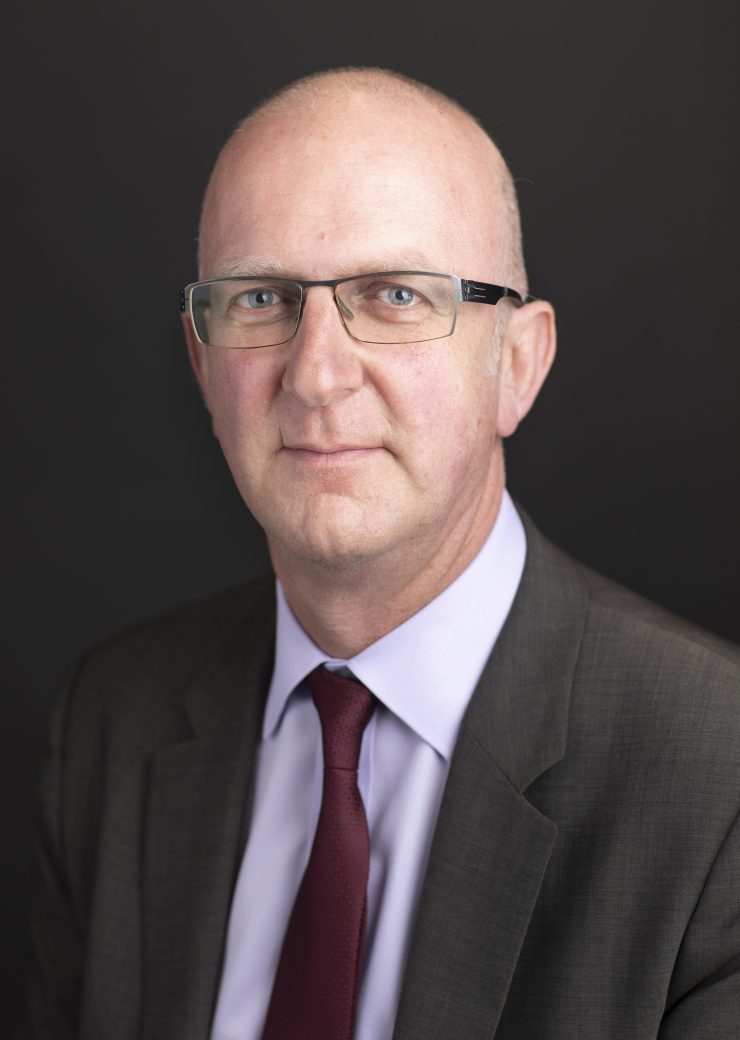 At Chapman, Ibba will continue his research exploring how bacteria resist antibiotics and how scientists can use such knowledge to develop new therapies to overcome antibiotic resistance.
"Dr. Ibba is an impressive scholar with a long track record of research in the important area of antibiotic resistance" Struppa says. "He will certainly help drive us forward as the dean of our science and technology school as we continue to be recognized nationally as a top research university."
Indeed, among Ibba's top priorities is helping Chapman continue its rise as a research institution. In fall 2019, the university earned an R2 designation in the update of the Carnegie Classification of Institutions of Higher Education. R2 status puts Chapman in the company of just 130 national universities.
"I'm hoping to advance different aspects of the research agenda by using my own experience," Ibba says. "I want to help develop new student training grants, build scientific writing classes and engage in faculty and student research mentor training. I'll also look for opportunities to build cross-campus collaborations – for example with the labs on the Rinker Health Science campus."
Ibba emphasizes the importance of communicating about science
Ibba wants to help students and faculty best convey the essence of their work and how it can solve real-world problems. These days, science is as much about communication as it is experimentation, he says.
"You have to show why research is worth investment – why it's important to society," Ibba adds. "I think people will come out of this (coronavirus) pandemic valuing scientific communication much more highly."
Ibba says he can't wait to get to work in Keck Center for Science and Engineering – a facility he calls "stunning." But for now, the new dean is using remote collaboration tools to get to know students, staff and faculty so he "can help everyone fulfill their potential."
"I believe that a dean answers to everyone who works for him or her," Ibba says. "I don't see it the other way around."
About himself, he says he values transparency and revels in the success of others.
"I like to empower people – train them and help them take control of things," he says.
Kyle Mohler worked for six years in Ibba's lab at Ohio State and is now a postdoctoral research fellow at Yale University. He says Ibba's leadership style is collaborative and adaptive.
"One of Mike's best attributes is he sees each person as an individual," Mohler says. "He provided opportunities for me to grow and push myself, along with the tools for me to accelerate my career. Almost every day I use things I learned from his mentorship."
During this time of transition, Ibba says he's committed to maintaining what he calls "Schmid's incredible momentum," built by Interim Dean Keller, a professor of biological sciences, and Keller's predecessor as dean, Andrew Lyon, now founding dean of Fowler School of Engineering at Chapman.
"When I interviewed at Chapman, I felt how fortunate I would be if I got a chance to become part of this incredible community," Ibba says. "This is about me finding ways to contribute to something that is already phenomenal."