Chapman University has achieved another milestone in its growth as a research institution with the announcement that it has been elevated to R2 status in the update of the Carnegie Classification of Institutions of Higher Education. This higher ranking is an indication of the university's growth in research, doctoral and professional practice degree programs, University officials said.
Campuswide Benefits
"This is a significant recognition and an exciting accomplishment for Chapman. It speaks volumes to the accomplishments of our faculty – whose research activity has soared in the past several years – and the growing size and reputation of our doctoral programs," said Chapman Provost Glenn Pfeiffer. "Combined with other recent honors, including our first-ever Rhodes Scholar and the university's newly established Phi Beta Kappa chapter, this important step forward continues our transformation into a nationally and internationally recognized institution of distinction."
Moreover, it complements Chapman's tradition of linking relevant research to the classroom experience.
Teaching Harnessed to Research
"This classification demonstrates our commitment to connecting our students to professors who are also cutting-edge researchers.   We strive to hire faculty who are passionate about bringing their scholarly pursuits into the classroom, which has a profound impact on our students.  This link between faculty scholarship and the classroom experience is what a university should be about," Pfeiffer said.
Achieving Research 2 designation, or high research activity, places Chapman in the company of just 130 national universities such as Baylor University, Worcester Polytechnic Institute, University of Denver, Southern Methodist University and Wake Forest.
The promotion not only recognizes the university's robust growth in research and scholarly and creative activity, but opens doors to enhancements that will improve student experience and opportunities, said Thomas Piechota, Ph.D., Chapman's Vice President for Research.
"This will help Chapman recruit top faculty and students, broaden and enhance competitiveness in research efforts, and attract new partnerships with the community to support economic development of the region," Piechota said.
In 2017, research expenditures at Chapman exceeded $11 million, embedding cutting-edge studies and exploration into every school across campus. The student experience continues to benefit from that growth. More than half of all entering Chapman freshmen say they intend to participate in faculty research.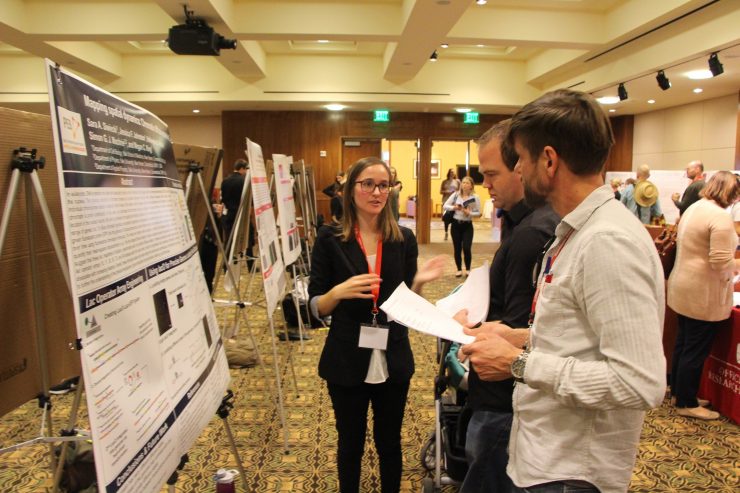 Since 1970, the Carnegie Classification has been the leading framework for recognizing and describing institutions' research activity and external funding, along with the numbers of doctorates or professional practice doctorates conferred. Chapman was previously categorized in the Master's Colleges & Universities: Larger Programs.
This year's update includes changes in the categories of doctoral universities to better accommodate the awarding of "doctor's degrees — professional practice," such as doctoral degrees in medicine, law, pharmacy and divinity.
This newest update begins a three-year cycle for updating the classification. From 2000 to 2015, it had been updated every five years. Derived from empirical data, it was first published in 1973. In 2014, the Carnegie Foundation for the Advancement of Teaching transferred responsibility for the project to Indiana University Bloomington's Center for Postsecondary Research in the IU School of Education.