Editor's Note:
President Daniele C. Struppa shared the following announcement today, Friday, April 24, regarding plans for the fall 2020 semester.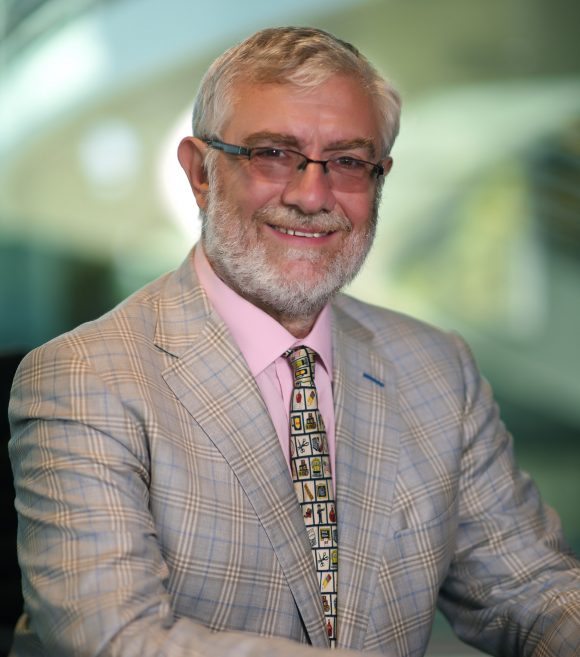 It has now been over a month since we last had in-person classes on the Chapman campuses. Since that time the Chapman experience has continued, albeit a very different experience for all of us. Through this tumultuous time that forced us to recreate almost every aspect of our daily lives, it has really crystalized for me the importance of the personalized experience we pride ourselves on at Chapman. It is because of the importance of that experience that we are doing everything we can to bring the community back together as soon as it's safe to do so.
Over the past several weeks we have devoted countless hours to planning different scenarios for our return to campus. At this point, we are optimistically planning for a safe return in the fall with social distancing and safety constraints in place. We currently feel this is the most likely scenario based on the national and global climate, however, this will be contingent on the state and local guidelines in place as fall approaches. With this focus in mind, I have established two key priorities to stabilize the enrollment impact of the current situation:
Restructure and intentionally strengthen financial aid and scholarship packages to support the growing number of students and families at risk due to financial hardship.
Substantially increase and enhance Chapman's digital presence to optimize the student recruitment process while prospective students and their families are unable to experience the campus in person.
While we are doing additional planning in case COVID-19 forces Southern California schools to restrict in-person instruction, our current intention is to return to campus in the fall if we are able. In fact, our Rinker campus is establishing protocols to be tested even sooner if state and local guidelines allow for it. We feel they are well equipped to test scenarios for social distancing within the classroom that could then be applied to the Orange campus when fall semester begins. Our primary concern is to ensure that a safe and healthy environment can be maintained. We will not put our students, faculty or staff at risk and will be testing options to keep safe distance while still providing the rigorous academic experience our students expect and deserve.
Within the planning taking place, we are also considering the complications around students in Chapman housing, large campus events, athletics and performing arts challenges, in addition to how to manage classroom social distancing. We are working with the assumption that fall will come with restrictions on group sizes, therefore we are building scenarios for the full campus experience with this restriction in mind. We are fortunate to have a focus on small class sizes at Chapman, making the potential for classroom restrictions easier to plan for.
As I look forward to fall in-person classes, going remote has taught us much over the last few weeks. For sure, and against the predictions of many, it has reinforced the value of the presence of a faculty in the classroom. If there is anything I have heard loud and clear from students and parents, is that they want our faculty in the classroom. Those who had thought that online education was soon going to replace professors…well, they will have to wait.
In addition, for many of us, going remote has been an experience that has made it evident new technology can be used to enhance our classes, even after this situation is behind us. In my personal case, I have taped several short lectures that I will continue to use to aid student's learning experience. In another class, I have discovered the need for my students to have additional notes and materials, which will be available for my future students. Many faculty have discovered new ways to improve the student experience that will have an impact long after we return to campus. For this reason, we will be devoting significant resources to help faculty take the lessons of this pandemic as a stimulus for an even greater face-to-face experience. Our faculty have done amazing work when asked to go remote within 24 hours. Imagine what they will be able to achieve when provided the time and resources to continue their innovation.
As this situation quickly evolves, I will continue to keep the Chapman community involved and informed as decisions are made. The uncertainly in this situation will certainly continue into the foreseeable future, but I am committed to providing you with the clearest path forward that puts our students first while maintaining the health and safety of our whole community.