Thanks to continued job growth and an uptick in construction and homebuilding, there will be no recession in 2020, although the overall pace of U.S. economic expansion will slow to just 1.9 percent, according to Chapman University economic forecasters.
"It is weaker growth, there are some headwinds and we're beginning to butt up against some constraints, like the (shrinking) labor pool for jobs, and we also have the trade war issues and lower economic growth internationally. All of these restrain growth. But given the strength of housing, we're saying no recession in 2020," said Chapman economist Jim Doti, Ph.D., during his presentation of the 42nd Annual Economic Forecast Report prepared by Chapman's A. Gary Anderson Center for Economic Research.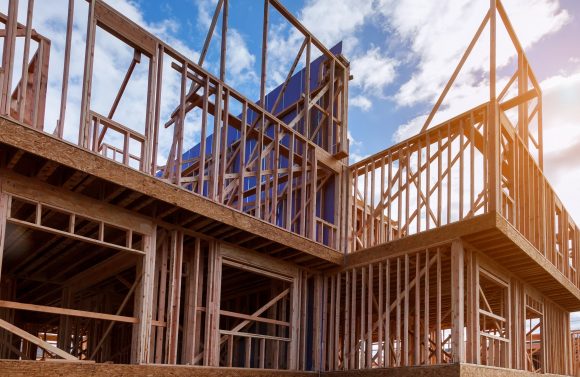 The U.S. economy will see a 1.4 percent rate of job growth and a 6.2 percent rise in housing construction, Doti told the audience of community and business leaders who gathered to hear the report presentation on Tuesday, Dec. 10, at the Segerstrom Center for the Arts in Costa Mesa.
Also Among the Forecast's Predictions:
The median price of single-family homes will rise 3.9 percent.
Mortgage rates will remain steady at 3.8 percent.
Housing starts will grow 6.2 percent.
Meanwhile, unique challenges will impede the Golden State's momentum, or "moxie" as the forecasters described it in their report. Migration of residents to other states and the trade war's disproportionate impact on California have put the state's growth on parity with the U.S., said Doti, professor and president emeritus at Chapman.
"California's been hit harder than the rest of the nation because California is an important distribution point both for import and export services and manufactured products," he said.
Baby Boomer Housing Bubble
Those factors, along with an aging population that once fueled the state's housing explosion, will soon produce "a bubble of baby boomer homes" on the market, he said. That scenario would negate Gov. Gavin Newsom's call to build 3.25 million housing units by 2025, he said. Chapman economists forecast that the market can support 95,000 new units a year.
A related additional challenge for Orange County  is a lack of job growth in high-paying fields. The only category creating new jobs is leisure and hospitality, according to the report.
Throughout its 42-year history, the Chapman University Economic Forecast has achieved an unusually high standard of accuracy. Business people and investors on local and national levels, from Main Street to Wall Street, faithfully watch the reports for economic insights to help guide their business plans for the coming year.
Purchase the Forecast Report
Weren't able to attend? Copies of the full report may be purchased online from the Gary Anderson Center for Economic Research. The center's website also publishes additional economic reports and research.