An up-and-coming opera star. A lawyer with the Department of Homeland Security. One of the top financial advisors in the United States. A candidate for the California office of Lieutenant Governor. These are just a few of the accomplishments that will be celebrated on October 4th on the Bert C. Williams Mall, when Chapman University President Daniele Struppa presents the Distinguished Alumni Awards.
Not just another mixer, this celebration of achievement is an opportunity for Chapman to truly shine. The annual awards ceremony recognizes those alumni who are making significant contributions to their communities. They are leaders in the arts and in business. They are philanthropists and policy makers and entrepreneurs. They are Chapman's best and brightest.
Alumni, family and guests are invited to share in the celebration with an evening that will include featured entertainment, multiple dining stations, a hosted bar and comfortable lounge areas for guests to mix and mingle with fellow alumni throughout the evening.
For more information and to purchase tickets and sponsorships, click here.
Keep reading to learn more about this year's honorees!
2019 Chapman Alumni Honorees
Nader Baroukh '94 – Associate General Counsel for Immigration at the Department of Homeland Security, Office of the General Counsel
Nader received his B.A. in Legal Studies and Psychology from Chapman University and his J.D. from the University of Virginia, School of Law in 1999, where he was Manuscript Editor of the Virginia Journal of Social Policy and the Law. He is a Harry S. Truman Scholar. Prior to law school, Nader worked as a Policy Analyst in the Department of Justice, Criminal Division, Office of Policy and Legislation. Nader is an avid cyclist and committed civic leader, formerly serving as the Mayor and Council Member for the City of Falls Church in Virginia.
Dr. Karen J. Bolton (M.A. '02) – Professor of Organizational Leadership at Olympic College
Karen holds a Doctorate of Education from Brandman University, an M.A. in Organizational Leadership from Chapman University, and a B.S. in Workforce Education Development from Southern Illinois University, and is a tenured professor teaching Organizational Leadership at Olympic College. She is the recipient of the 2018 YWCA Woman of Achievement Award for Education, the 2018 Award of Excellence in Leadership from the Community and Technical College Leadership Development Association and the 2019 Faculty of the Year Award. Karen's work with education programs began with a twenty-year career in the Navy, where she trained and mentored leaders in supervisory positions at all levels.
Richard Coury '94, PT, MPT '96, OCS, ATC, CSCS – Cofounder of Coury and Buehler Physical Therapy (CBPT)
Coury's physical therapy practice has been recognized as Top Practice in the Nation by Advance Magazine, named to the Inc 5000 list of fastest growing companies six consecutive years, and recognized as one of OC Register's Top Workplaces. Rich is active in the community as a youth sports coach and serves on Crean College's Leadership Council and Chapman University's DPT External Advisory Committee.
Hung Do M.S. '16 – Director of Marketing with American Association of Pharmaceutical Scientists (AAPS) Southern California Region
Do is passionate about fostering a better understanding of public-private partnerships of biopharmaceutical research while demonstrating knowledge of federal and state legislative and regulatory process to solve policy positions and issues with health science thought leaders in Southern California. His work at AAPS represents the biopharmaceutical industry to third parties, provides industry value, and leads both large and small grassroots mobilization and coalition marketing developments. He also supports working relationships and collaborates with local government officials and development consultants to provide scientific-based evidence that makes a case for a market-based healthcare system in California. Because of his work and leadership experience at the organization, he also serves as a healthcare advocate for Councilmember Peggy Huang and Assemblywoman Young Kim. Do currently sits on the Board of Directors for Chapman's School of Pharmacy where he is committed to be an industry relations board member and support the school's strategic plans and works to broaden industry relationships for school development, research collaboration and patient safety advocacy.y.
Maileen Williams Matheny '04 – Television and film production
Matheny was accepted into the highly competitive DGA Trainee Program directly after graduating from Chapman University in 2004. Her training as an assistant director on television series and films (such as "ER" and "Deadwood"), catapulted her career in the entertainment industry. From there she went on to 2nd 2nd and Key 2nd AD various HBO and Showtime television series, David Fincher films ("The Social Network", "The Girl with the Dragon Tattoo"), and was promoted to 1st Assistant Director on Joss Whedon's "Much Ado About Nothing." Joss brought her on to 1st AD additional photography on "The Avengers" and the TV series "Marvel's Agents of S.H.I.E.L.D." She continued her 1st AD career with such highlights as "True Detective" season 2, and Netflix's "Everything Sucks" (with fellow Chapman alumni Michael Mohan, Ben York Jones, and Elisha Christian). Maileen has co-produced several independent features (including Mohan's Sundance film "Save the Date"), and most recently wrapped HBO's "Ballers" season 5 as an Associate Producer/1st AD.
Samuel Mirejovsky '11 (JD '14) – Co-owner, Bergener Mirejovsky law firm and award-winning podcaster
A double alumnus, Mirejovsky received his undergraduate degree in sociology from Chapman University in 2011 and a law degree in 2014. He and law partner James Bergener run Bergener Mirejovsky, a personal injury law firm in Newport Beach. Sam maintains a close relationship with the Fowler School of Law, having established a number of student scholarships for the school, and also serves on the Chapman University Board of Governors. He is also an active volunteer for the Orange County chapter of the March of Dimes. Sam also hosts an award-winning podcast featuring common sense politics.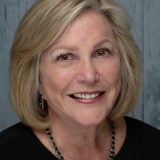 Nella Webster O'Grady (nee Allen) '71 – Managing Director, Miracle Mile Advisors
Named one of the Top 100 Financial Advisors in the United States, Nella has contributed to the success of countless Chapman graduates through her role on the Board of Counselors for the Argyros School of Business, as a co-sponsor of the Chapman Entrepreneur of the Year program, and by providing internship opportunities through her financial services company. For her service and philanthropy throughout the Orange County community, she has been recognized as a Girl Scouts of Orange County Celebrate Leadership honoree, the Philanthropist of the Year from the Orange County United Way, the Orange County Business Journal's Women In Business Award, and (along with her husband) the Corporate Humanitarian Award from Plasticos Foundation.
Efrain Solis '11 – Opera performer
The San Francisco Chronicle exclaims, "For theatrical charisma and musical bravado, it would be hard to top the performance of baritone Efraín Solís." A recent graduate of the San Francisco Opera Adler Fellowship and an alumnus of the prestigious Merola Opera Program, Solis holds a Master of Music from San Francisco Conservatory of Music, and has performed in venues across the U.S. Including recent performances with the Utah Opera, Opera Southwest, El Paso Opera, and the New York Festival of Song. Notable roles include Mercutio in Roméo et Juliette and Figaro in "Le nozze di Figaro." Last season he joined both Houston Grand Opera's HGOCo and New York City Opera as Mark in Martinez's Cruzar la cara de la Luna.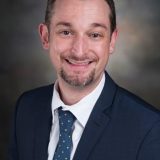 Ryan D. Van Ramshorst '06, MD, MPH, FAAP – Chief Medical Director for Medicaid/CHIP Services at the Texas Health and Human Services Commission
Dr. Van Ramshorst serves is the lead physician for the Texas Medicaid program, which provides needed health services to over 4 million Texans. His professional interests include health policy (specifically Medicaid/CHIP), physician advocacy, and medical education. He is active in the Texas Pediatric Society (TPS) and the Texas Medical Association (TMA). Prior to beginning his career in state government, he served as Chair of the TMA Select Committee on Medicaid, CHIP, and the Uninsured, testifying nearly 20 times in front of the Texas legislature on Medicaid, CHIP and other children's health issues. Dr. Van Ramshorst is Board Certified in General Pediatrics and is a Fellow of the American Academy of Pediatrics. He continues to see patients on a volunteer, part-time basis as adjunct faculty at UTHSCSA.
Katie Vlietstra Wonnenberg '03 – Vice president of government relations and public affairs for the National Association for the Self-Employed
Wonnenberg is also a co-founder and principal of a boutique, D.C. based consulting firm, Public Private Strategies, which harnesses the power of the private sector to drive desired policy and market outcomes. Her professional experience includes passage of federal legislation, securing federal appropriations and petitioning for executive action on important policy issues. Katie is a frequent contribution to the New York Times, the Washington Post and the Wall Street Journal, and has appeared on C-SPAN, FOX and MSNBC. Katie is the current international president of Phi Sigma Sigma, the past president of Women in Government Relations, and past president of Women Under Forty Political Action Committee. Other volunteer experiences include Special Olympics, Chapman Alumni Association and director of the Phi Sigma Sigma Foundation.
Scott Levitt (JD '03, LL.M '10) – Young Alumnus Award Winner
Mr. Levitt served as General Counsel right out of law school for almost a decade to a mid-size construction and real estate development company. From there he started his own firm in 2012 serving companies in all industries. He started with one client and today has served close to 400. In February of this year, he took a case to the California Supreme Court. He has taught college courses in both law and finance at Chapman University. He is a member of the State Bar of California, and admitted to the U.S. District Court, the Supreme Court of the United States, the 9th Circuit Court of Appeals, and the US Court of Federal Claims. He served as the Chairperson on the Chapman School of Law Alumni Board and has been a member of the group for 15 years. He has also served and continues to active service in the Seal Beach Chamber of Commerce, and is a member of the Seal Beach Lions Club. He was voted best attorney in Seal Beach in 2019 and 2017, and Seal Beach Business Person of the Year in 2015. Mr. Levitt was a Republican primary candidate for Lieutenant Governor in 2010, for the State of California.