It's never too early to gain the confidence and knowledge needed to run a business. Girls Inc. of Orange County agrees.
Each summer, girls in third through fifth grade kickstart their futures by participating in a monthlong Girls Inc. Smart-Up program that teaches leadership, economic literacy and business skills.
It all happens at Chapman University.
Hosted by Chapman's Argyros School of Business and Economics and the Leatherby Center for Entrepreneurship and Business Ethics, Girls Inc. challenges girls to launch their own businesses from the ground up. The girls design a product or service, develop a business plan, elect officers, create marketing materials, learn about profit margins and even execute customer-service strategies.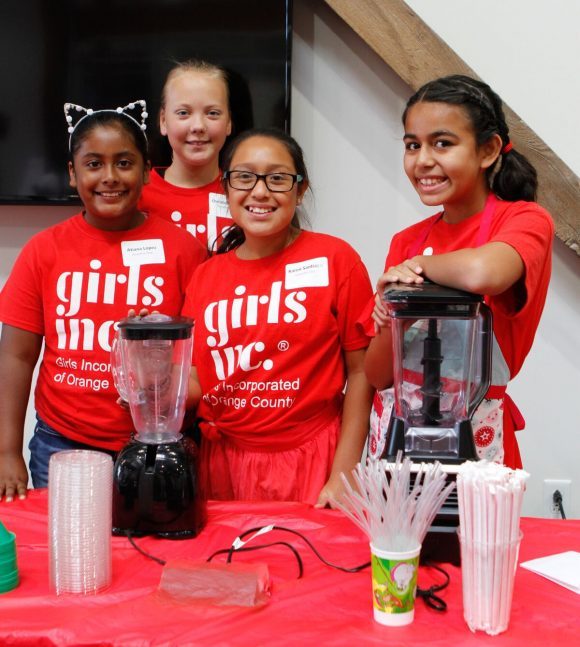 One of the program's biggest goals is for the girls to try new things with confidence, said Sarah Hernandez, lead literacy program coordinator and smart-ups program associate.
"We have our Girls Inc. Bill of Rights, and one of them is that girls have the right to discover economic independence," Hernandez added. "So we want them to explore more financial opportunities — find a line of work that's interesting to them, and not just because that's what a female typically does."
The program culminates with an open house, during which supporters shop for products and services at the girls' stores. Whether it's smoothies or hand-painted rocks, value is always in store for the discerning consumer.
"We've had a cafe, we've had salons, we've had a pet supplies store," Hernandez said. "This year we have a girl who is selling her calligraphy. The girls really get to express themselves with originality and enthusiasm."