For ticket information and event details about Opening Night and Gala Night, please visit the Chapman Celebrates web page.
It's a professional-caliber show, a celebration of philanthropy, an ephemeral flurry of magical entertainment. And if you're on the Chapman University campus the first weekend of November, it's hard to miss the excitement surrounding Chapman Celebrates, a spectacular performance that lights up the stage for two consecutive nights at Chapman's Musco Center for the Arts.
But at the heart of the annual fall gala and Broadway-style production is this – students excel, both on and off the stage.
Turning Dreams Into Reality
Now in its 39th year, Chapman Celebrates is the University's single largest fundraiser that supports the Chapman Fund, which has helped generations of students attain their dreams. Generous supporters ranging from the county's top philanthropists to devoted parents and alumni gather for receptions and then fill Musco Center to enjoy a performance featuring multi-talented students. Above all, it benefits student scholarships.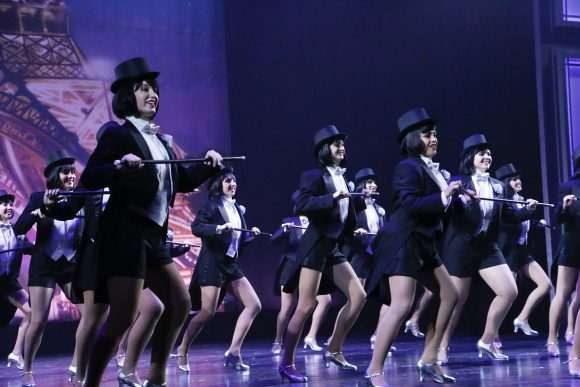 "With 83 percent of Chapman students receiving financial aid, the funds generated from this celebration will be crucial to opening doors to future generations of talented and extraordinary students," says Sheryl Bourgeois, Ph.D., executive vice president of University Advancement. "Chapman Celebrates is a vital tradition that is supported and embraced by nearly 700 guests annually. It's a unique opportunity for current students, faculty, administration and the entire Chapman Family to rally in support of future students."
An Evening to Remember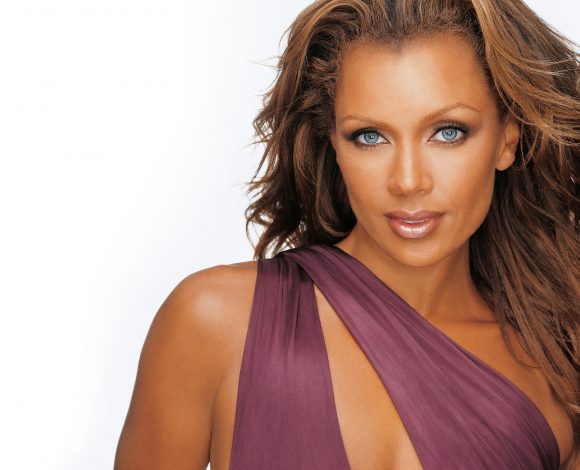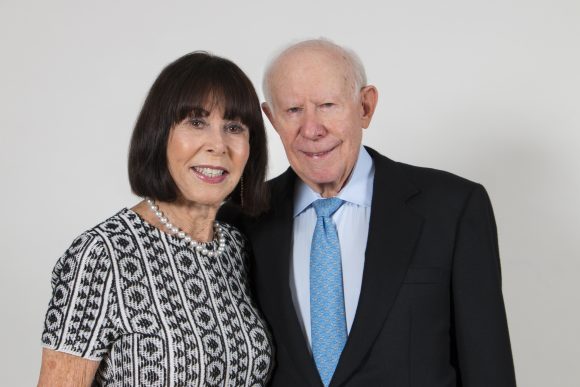 During Saturday's Gala Night, extra star shine hits the stage. The University presents its Lifetime Achievement in the Arts Award and its Citizens of the Year Award. This year the University honors  Chapman parent, actor and singer Vanessa Williams and Newport Beach philanthropists Sandi and Ron Simon, founders of the Simon Scholars Foundation.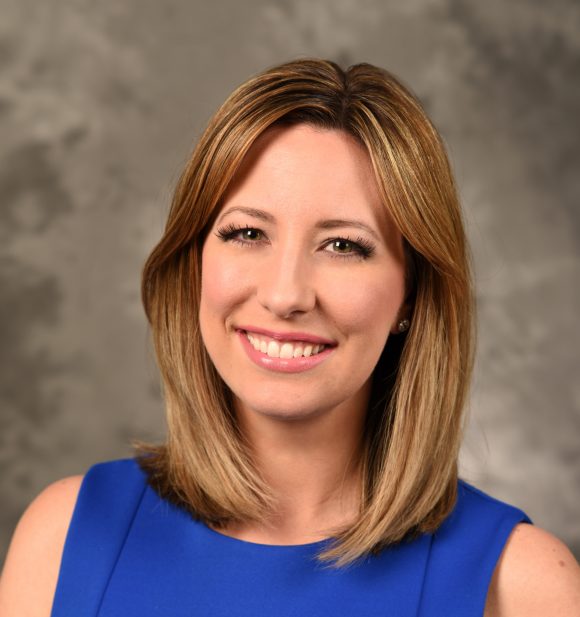 The informal Friday Opening Night is popular among students and families. It includes presentation of the Alumni Achievement Award, which this year honors Emmy-winning television producer Brenda Brkusic Milinkovic '04.
Then it's done, a wrap. A different theme and a new show every year. There's just nothing else quite like it says Giulio Ongaro, Ph.D., dean of the College of Performing Arts. And it couldn't happen without students.
"This is an unusually ambitious show. Last year it enlisted the talents of more than 160 University students both on stage and working as technical support, to present a dozen large-scale production numbers that featured as many as 250 different costumes, the full technical capacity of Musco Center for the Arts and a 14-piece orchestra," Ongaro says.
The two-day fundraising event requires months of planning by co-directors Ongaro and award-winning theatre director Matthew McCray '98. The process features a compressed rehearsal schedule when students return in the fall and an orchestration of costuming, set-building and fine-tuning to help make it all run smoothly.
From Scholar to Director
The show's reason for being is particularly meaningful for McCray, who attended Chapman as a scholarship student and performed in Chapman Celebrates during his undergraduate days.
"I wouldn't have been able to come to Chapman if I didn't get that scholarship," he says. "I know there are many students today who are in the situation I was."
Celebrating The Female Voice
As co-directors, Ongaro and McCray select music that pairs the theme with student talent. "The Female Voice" is this year's theme, expressed through music written or made legend by women artists.
Audiences will be treated to a vast repertoire, from a go-for-broke version of Dolly Parton's "9 to 5" anthem from the movie of the same name, to a poignant rendition of the ballad "La Vie en Rose," written and originally sung by French singer Édith Piaf.
Saturday's gala show will include a particular highlight when Vanessa Williams performs "Colors of the Wind." Williams originally performed the song for Disney's animated film "Pocahontas" and earned a Grammy nomination for the work.
Such celebrity performances always elevate the excitement level on gala night, but students are still at the heart of it all, from the lead singers on stage to the support teams backstage, Ongaro says.
Student Success
"What I love is the high quality of the production, the fact that it's a true professional life experience for the students," Ongaro says. "They just nail it every year."
Above all, the benefits of all that work reach far and wide, helping students in every program across campus.
"The purpose of this event really resonates with me," McCray says. "And to do it through art, really feels special."
For ticket information and event details about Opening Night and Gala Night, please visit the Chapman Celebrates web page.