It's official—Chapman baseball is headed to the Division III National Championship Series.
Join us in the cheering on the Panthers tomorrow morning starting at 9 a.m. for a live game watch party in Argyros Forum Student Union.
For the first time in eight years, the Chapman University Men's Baseball Team will have the chance to win it all as they face-off against Birmingham-Southern College in the first game in the best-of-three National Championship Series.
If they win the series, this will be Chapman's first baseball National Championship in 16 years.
After defeating Washington and Jefferson on Friday with a 6-3 win, Chapman baseball advanced to the winner's bracket and played the University of Boston on Monday, June 3. Their second 8-4 win over the Boston Beacons clinched their spot in the final game of the National Championship Series.
Be there tomorrow morning to cheer on our Panthers and get ready for a victory!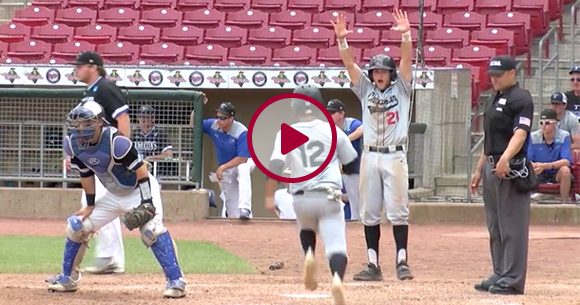 Display image at top/Jonathan Hernandez (photo courtesy of Larry Radloff)