A Rhodes Scholar headed to Oxford University, a Fulbright recipient who will work with young students in Taiwan and an accomplished physical therapist who returned to campus to earn a doctorate are just a few of the high achievers and remarkable students that will graduate from Chapman University during Commencement Weekend May 17-19. Notable alumni Matt and Ross Duffer '07 – known professionally as the Duffer Brothers, creators of the Netflix series "Stranger Things" will be the keynote speakers at Closing Convocation.
The University will award degrees to some 1,700 undergraduate and more than 900 graduate students during its 158th Commencement Weekend. More than 2,200 are expected to participate in one or more of the weekend activities.
'Year of Distinction'
This year's commencement caps off an especially remarkable year for Chapman.
"This has been a year of distinction at Chapman University; We were accepted into Phi Beta Kappa, one of our graduating seniors, Vidal Arroyo, was named Chapman's first Rhodes Scholar, and we recently were re-classified as a 'high research activity' institution (R-2 Carnegie Classification)," said Glenn M. Pfeiffer, Ph.D., provost and executive vice president for academic affairs at Chapman. "All of these events are indicative of the caliber of research, teaching and learning that occurs on this campus."
The signature event of the weekend is the all-University Closing Convocation from 7 to 9 p.m. on Friday. The program will in­clude  the turning of the tassels, President Daniele Struppa officially conferring the degrees and a commencement speech by the Duffer Brothers, who released "Stranger Things" on Netflix in 2016. To date, the series has been nominated for 31 Primetime Emmys and five Golden Globes. Tickets are required to attend.
In addition, each school and college will also host its own graduation ceremony. All will be webcast live.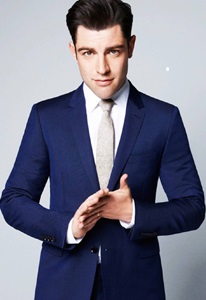 Just prior to the opening of Commencement Weekend at 7 p.m. on Thursday, May 16,  is the Interfaith Baccalaureate Service, featuring actor Max Greenfield as guest speaker.
Greenfield is co-star of the television sitcoms "New Girl" and "The Neighborhood." Graduating students are invited, along with their families and Chapman students, faculty and staff.
For more information about Commencement Weekend, please visit www.chapman.edu/commencement.