A professor emeritus who helped establish the academic foundation for the Argyros School of Business and Economics at Chapman University, Leslie M. Walrath passed away March 12.
"Les treated everyone with respect and dignity. He really personified the culture of Chapman University," said President Emeritus Jim Doti, a friend and colleague of Walrath."I think it's why he was instrumental in building the business school and the quality of the faculty. He was a key person in taking business from a department to a school."
For three decades, Walrath worked as a professor of management at Chapman, serving as department chair during the 1970s. It was during this time that Chapman began hosting its annual Economic Forecast, now nationally recognized for its accuracy and influence.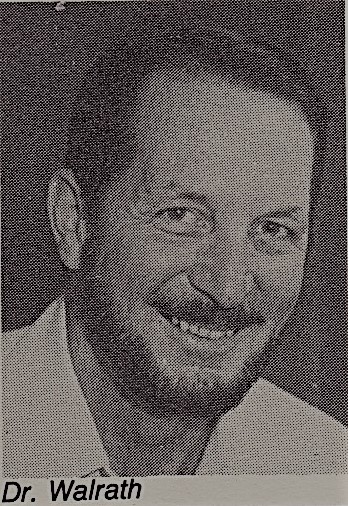 As a professor and administrator, Walrath welcomed new ideas and did his best to remove roadblocks to innovation, Doti said.
"When I began teaching econometrics, he was very supportive," Doti added."We had never had a course in econometrics, and he could very well have said,'We don't want that kind of course at Chapman. It's too advanced and esoteric.' But instead he was always greasing the wheels if he thought the idea was good for Chapman."
Walrath also supported Doti's efforts to create the Center for Economic Research with no prior funding.
"It was later endowed by the Anderson Foundation, but we wouldn't even have a center if we didn't have an administrator early on who said,'Yes, go for it, this sounds like a great idea,'" Doti said.
Walrath's legacy endures at Chapman, as each year the Argyros School awards the Leslie M. Walrath Award to an outstanding senior. "He was one of the giant pioneers of the past whose good work, both as an administrator and as a faculty member, makes everything today possible," Doti said.
This story appeared in the spring 2018 issue of Chapman Magazine.