A world-renowned opera star who shared the stage with Luciano Pavarotti and Plácido Domingo before becoming "Mama Diva" to Chapman students as an artist-in-residence at the Hall-Musco Conservatory of Music, Carol Neblett passed away on Nov. 23. She was 71.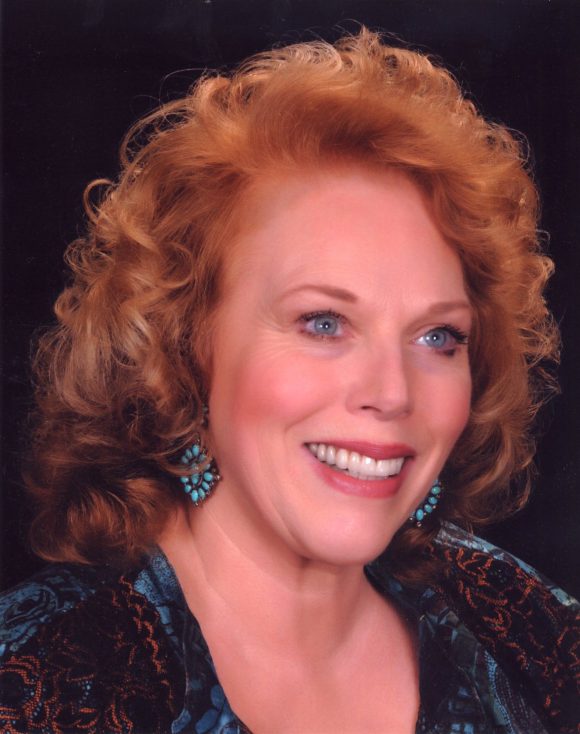 She was "a legend, a force of nature, a diva in the very best sense of the word," said Peter Atherton, director of Opera Chapman, who collaborated with Neblett at Chapman many years after first seeing her as Helen of Troy with the New York City Opera, a performance he called "electrifying."
Atherton was among friends, colleagues and Neblett's son, Stefan Schermerhorn, who spoke at a Musco Center for the Arts celebration of her life April 8. The highlights of the 11⁄2-hour event included stirring performances by many former students, among them Emily Dyer Reed '14, who wrote for the program notes of her gratitude for being taught by Neblett, "whose enthusiasm, artistry and class" continue to inspire her. Other performers included Yllary Cajahuaringa '18, Anna Schubert '15, Alexandra Rupp '17, Katie Dixon '10, Daniel Emmet '15 and Hannah Kidwell '18.
Janelle DeStefano, a member of the Chapman voice faculty, also sang, as did Milena Kitic, an artist-in-residence at Chapman since 2007, whose aria from "Carmen" summoned some of the bold sensuality Neblett mastered.
Video clips from Neblett's career shown during the memorial included a performance on "The Tonight Show Starring Johnny Carson" in which Neblett chatted with Carson before singing while toying seductively with a scarf.
The tall, striking soprano made her Carnegie Hall debut at 19 and landed her first major opera role as Musetta in "La Bohème" with the New York City Opera in 1969. In 1976, she sang the title role in "Tosca" alongside Pavarotti at the Lyric Opera of Chicago. It was a role she would perform more than 300 times.
A red-haired beauty–or sometimes a blonde–who made international headlines in the 1970s with a brief nude scene in "Thaïs," Neblett also sang at Queen Elizabeth II's Silver Jubilee celebration in 1977 and regularly graced the stage of the Metropolitan Opera in New York.
"There never was a moment when she was not in vocal or dramatic command," wrote New York Times critic Harold Schonberg, a Pulitzer Prize winner. Martin Bernheimer of the Los Angeles Times, another Pulitzer winner, wrote that Neblett's vocal abilities placed her "in rarefied company among the world's greatest sopranos."
At Chapman, in addition to teaching voice lessons, she was associate director of Opera Chapman. Her final performance was as a guest in the Opera Scenes production in October.
The April memorial celebration at which she was remembered for her humor, dramatic flair and generosity closed with a Prosecco toast on the Aitken Arts Plaza in front of Musco Center.
In addition to her son, Neblett is survived by a daughter, Adrienne Akre Spear; her sister, Gail Naegle; brother, Bradley Neblett, and four grandchildren: Ian and Dylan Schermerhorn, and Marianne and Owen Spear. She was preceded in death by a daughter, Marianne Akre.
Donations of remembrance can be made to a scholarship fund at Chapman University's College of Performing Arts.
This story appeared in the spring 2018 issue of Chapman Magazine.